Advertisement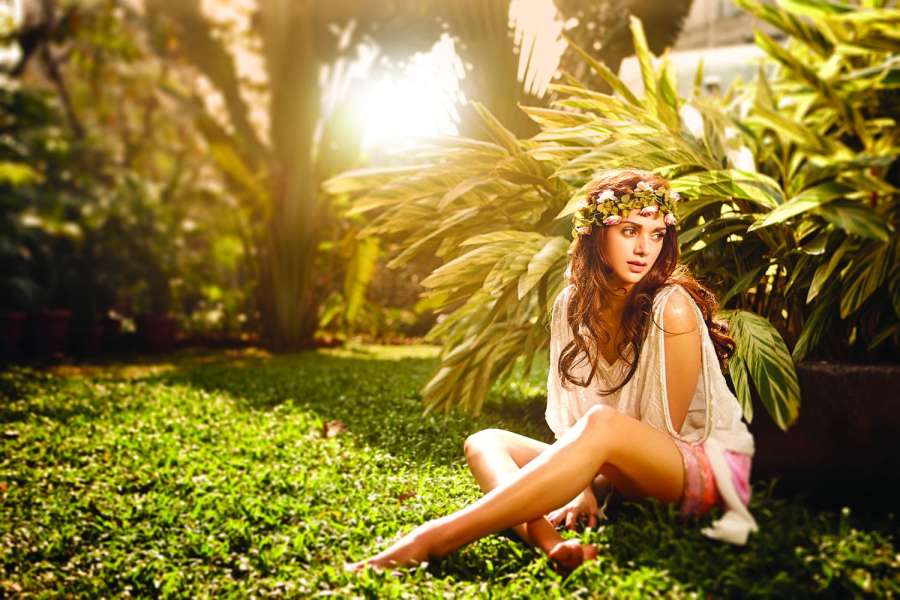 She's clearly on a career high this year with roles in "Aur Devdas", "Padmavati", Mani Ratnam's film "Kaatru Veliyidai" and in Sanjay Dutt's comeback film "Bhoomi". Actress Aditi Rao Hydari says she finds it gratifying to play such myriad roles as she has done it "step by step on my own"…..reports Asian Lite News
"I feel very lucky to be part of all these projects… More so, because I have done it step by step on my own without any backing or support in the film industry," Aditi said.
"It's been tough but I have also been very blessed. When you're working with people like this, you can never have complains. I never have complaints, I always look at the positive side. And I know I have such a strong belief in my work and dreams, that things just happen… I want to do better work, without support and backing," she added.
The ambassador of beauty and skincare brand Avon, Aditi was launching the Avon True range digitally via the chat. She was answering queries ranging from her beauty regime to her work and social media involvement.
The actress, who has featured in Bollywood films like "Yeh Saali Zindagi", "Khoobsurat" and "Fitoor", also says she is willing to go to any extent to look her character when a film requires.
"I think that as an actor, you have to become the character. And whatever the character demands, you must do. When you wear a particular kind of make-up — whether it's prosthetics or little changes in make-up — maybe on your, in the way you do your eyebrows, or line your eyes… It makes a huge difference and makes you look like a different person," she said.
"You're used to a certain kind of look which is routine. But the moment you change that, you feel different. I think it's really important to put that extra effort to create a new look for a character. It also stays with people. As an avid movie watcher, I know what a difference it can make, and I can go to any extent to do that," she added.
Aditi is known for the glow on her face and the radiance she exudes. Is that a result of dedicated workout sessions or she believes in natural ways?
"I am not very good with regimes usually, but I am intuitive with them. I listen to my skin, I listen to my body… This sounds very hocus-pocus, but it's true and it works. I keep a balanced diet, and believe that good health starts from inside."
"My day starts with apple cider vinegar and warm water. I try my best not to miss my workouts, which, I am sorry to admit, I do very often. But I do lot of yoga, helps you to stay calm, peaceful and hopefully beautiful even under trying circumstances. It takes a lot for me to get angry, and I think all these things help me maintain that," Aditi said.
Is being a private person a bane or a boon when you are a public figure?
"It's important for me to speak my mind but to do so responsibly… Social media rules our lives and that can be hard as well as really thrilling… And as far as my personal life is concerned, the answer is in the question itself, it is personal and only for me to know. Doesn't that makes sense?" she said.