Advertisement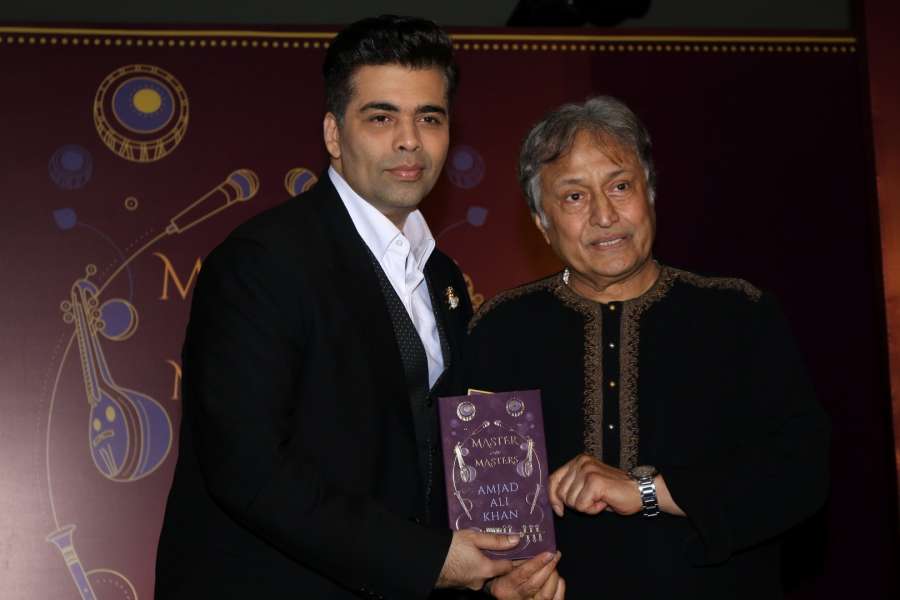 Eyebrows were raised when Karan Johar, who has as much link with Hindustani classical music as the sarod maestro Amjad Ali Khan has with tabloid gossip, released the latter's new book "Master On Masters". But the musician says has only good things to say about Karan, who he feels is not just multi-faceted, but courageous too…..reports Asian Lite News
When asked why Karan, the softspoken sarod exponent became sentimental, and said: "My family I have always shared close ties with Karan's parents Yashji and Hirooji. All of us have in my family have the greatest regards for Karan Johar."
"In such a short time of his life, he has achieved so much. Barely in his 40s, he is a multi-dimensional, multi-faceted personality. He has produced and directed so many successful films, carrying his father's legacy forward."
Khan is all praise for Karan's autobiography "An Unsuitable Boy".
"You need tremendous courage to share your most private thoughts. He has tremendous courage of conviction. This is why we all love and respect him in our family. We wish a great life for his two children the angels Yash and Hiroo," he said, referring to Karan's newly-born surrogate twins.
About his new book on the maestros of Hindustani classical music, Khan said: "I hope my book is well received by the people of India and overseas, especially by those associated with the classical musical fraternity."
He wonders why only the kith and kin of classical musicians pen biographies.
"Classical musicians, especially performing artistes, choose to write only about their fathers or gurus. I wanted to change that in my own humble way. I am grateful to my publishers and to Karan Johar. At the release he read a paragraph from the chapter on Begum Akhtar so eloquently."