Advertisement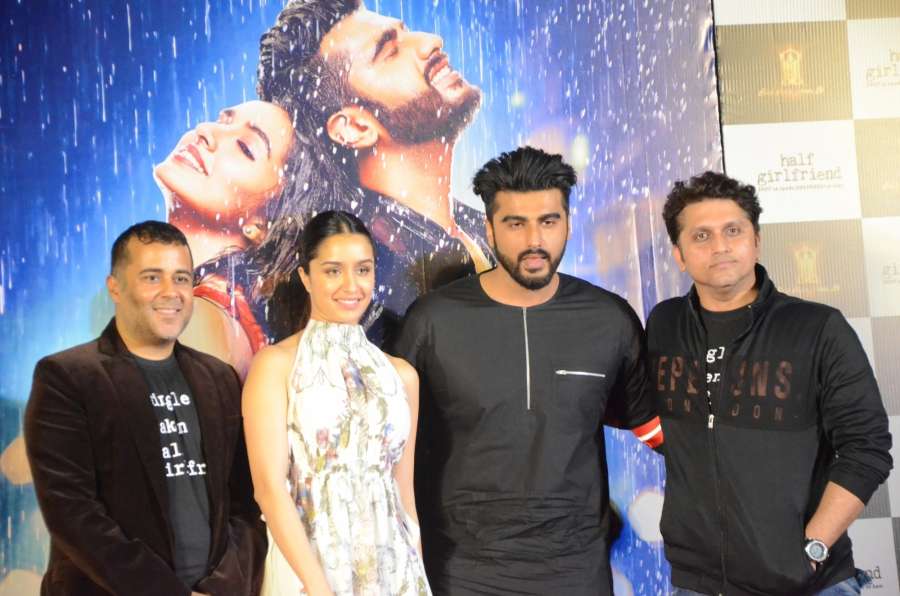 Bollywood actor Arjun Kapoor says after his upcoming film "Half Girlfriend", based on an eponymous novel, people might start debating on the importance of knowing one's native language over English…..reports Asian Lite News
The actor who was present here on Monday at the trailer launch of the film with director Mohit Suri, writer Chetan Bhagat and co-star Shraddha Kapoor, said: "Since the character goes through the trouble of speaking in English language, I think after watching the film, people will start talking about the importance of knowing one's native language over English."
"In our country, no matter how intelligent you are, if your English language is not fluent, people look down upon you. It is a shame."
He added: "Knowing English is good, but why do we feel embarrassed to speak in our native language? Why do people start judging you based on that?"
The novel divulges the sentiments and linguistic struggles of a backward rural Bhojpuri-laced Hindi-speaking boy from Bihar as he enrolls himself at an English-medium college and falls in love with a "high class English-speaking rich Delhi girl".
Sharing his experience on this, Bhagat said: "During the launch of the book 'Half Girlfriend' I did a survey and while I asked a girl if she would make a boy her boyfriend if he does not know English, she replied, 'No way, never'. In a country like India, I felt very strange and at times guilty, as an English language writer."
Directed by Mohit Suri, produced by Ekta Kapoor, the film "Half Girlfriend" will release on May 19.