Advertisement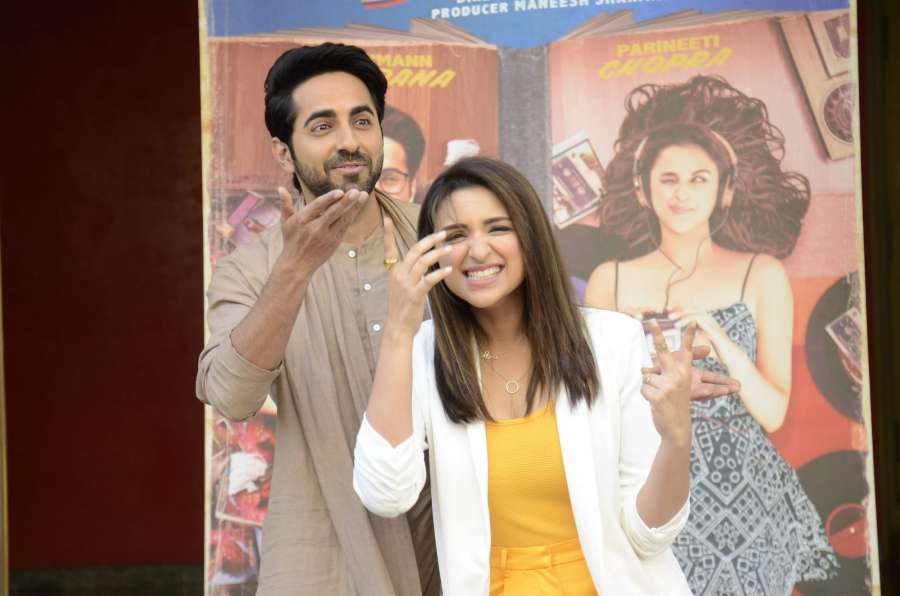 Bollywood actor Ayushman Khurrana, who is also known for his singing talent, says he had to unlearn singing for his forthcoming film "Meri Pyaari Bindua where he is playing the character of an author…..reports Asian Lite News
About the film with Parineeti Chopra who makes her singing debut in it, Ayushman said: "I had to unlearn singing to pay the character in the film. Since I am playing a writer who does not know how to sing, I actually had to act that up!"
Debuting in Bollywood with "Vicky Donor" in 2012, Ayushman has sung in most of his film like "Pani Da Rang", "Saadi Galli Aaja", "Dil-e-Nadaan" among others.
His new film that narrates a journey of two characters through incidents and Hindi film songs of different eras gives a nostalgic feeling, he said.
"I think after watching the film, audience will feel very nostalgic. Especially, for moments where they fall in love, childhood memories, singing on favourite songs, getting blank calls on landlines in 1990s when mobile phone was not as popular as today… I think we like to listen to old songs over the new one, till the new song goes into the list of old songs. It is lovely," said Ayushman.
Produced by Yash Raj Films and directed by Akshay Roy, "Meri Pyaari Bindu" releases on May 12.
https://www.youtube.com/watch?v=6MbquqmK8XQ