Advertisement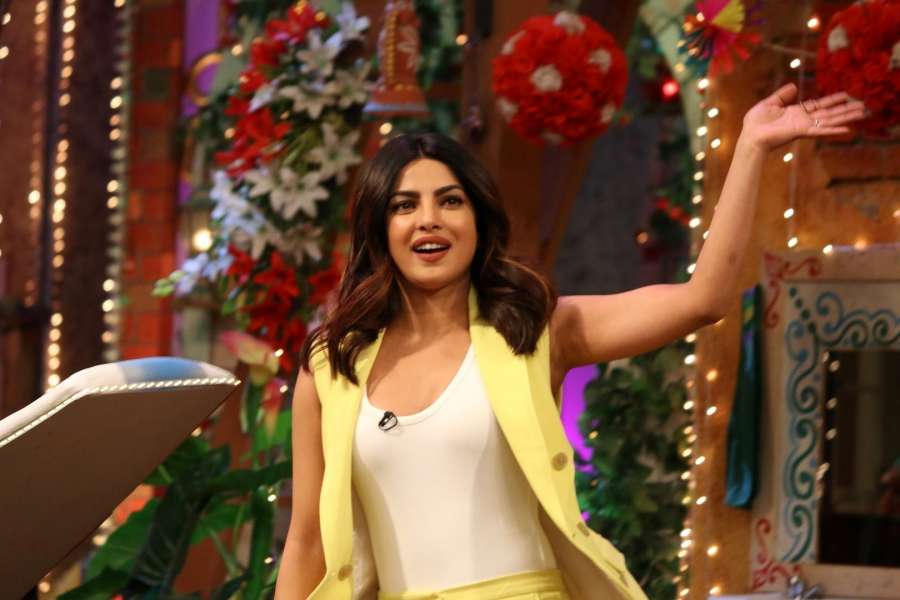 Indian actress Priyanka Chopra, who is making strides in American showbiz with TV show "Quantico", made her second appearance on Jimmy Kimmel's chat show and spoke about how Bollywood is very actor-driven…..reports Asian Lite News
After winning her second People's Choice Award earlier this week, Priyanka featured on talk show "Jimmy Kimmel Live!".
When Kimmel asked her about the dynamics of Bollywood, Priyanka said: "They do have union rules but it's really actor-driven, and I am a workaholic… Everybody works like that. They (the production houses) follow my lead, it's awesome. It's great."
Talking about the concept of song and dance in Bollywood, she said: "If you ever go to an Indian family, their wedding or any occasion, it will always be a dance party. We need an excuse to dance. This is different kind of dancing, there's like craziness and drums and music. And I think, culturally that is reflected in the movies."
Priyanka, who was seen sporting a black and white knee-length dress for the show, also talked about the injury she suffered on the sets of the American drama series last week.
She said: "It was something so silly, I've done so many stunts before in my life. It was just a rainy day, we were running against time and needed to finish our day and rainy road, rubber boots. I fell and hit my head on the road.
"They took me to the E.R. They told me it was a concussion. I had to go home and my housekeeper had to wake me up every hour because you can't sleep after a concussion. You see stars and it's not fun. I got dizzy and it's my first concussion so I was very starstruck about it. I didn't call until the doctor cleared me and by then it was everywhere."
The second season of "Quantico" will be back after a mid-season break on January 24. It airs in India on Star World and Star World HD.
https://www.youtube.com/watch?v=eZ4d4Sk7p-M