Advertisement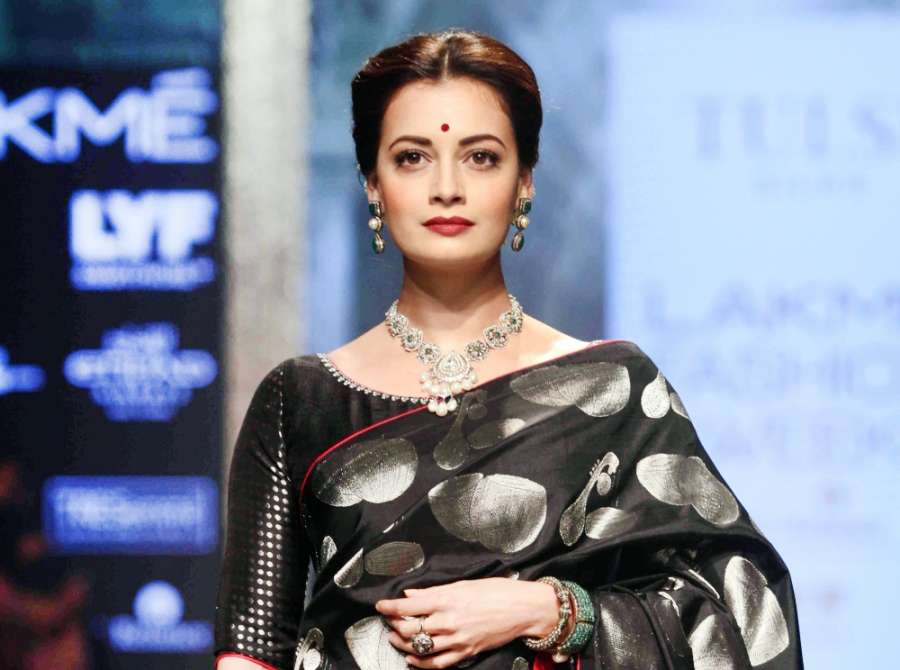 It's been six years since her last big screen outing "Love Breakups Zindagi", but Dia Mirza doesn't mind being away from the arclights in pursuit of "quality cinema"…..reports Asian Lite News
The actress-producer says it is difficult to say 'no' to work, but she is happy as long as she is part of "credible work" like a role in the Sanjay Dutt biopic.
Dia will play the role of Sanjay's wife Manyata Dutt in the biopic, which will be about the ups and downs that the actor has witnessed over the years personally and professionally.
"What has kept me away is the desire to be part of quality cinema that I feel warrants my full attention and love. I have invested 15 years of my life into a film career… Seven of which I have invested to being a film producer," Dia said.
The 35-year-old actress, who was here to unveil New Elite Inverter SKY series for the electronic brand Panasonic, says producing films helps one to start understanding the nuances of filmmaking and become passionate about the craft.
"Then you want that craft to reflect in the performances and the choices you make as a performer."
"I am really happy that I am doing the Sanjay Dutt biopic and that's what I was really aiming to be a part of — just credible work. And I hope that these choices — as scary as they can be because it's not easy to say 'no' to work — will translate into all that I believe I offer, and do as an artiste," she added.
Asked how she is prepping for her role, Dia said: "I'm shooting for the Dutt biopic right now, I can't talk much about the part or the film as of now because we are under production."
A former beauty queen who won the Miss Asia Pacific 2000 title, Dia made her debut in cinema in 2001 with the film "Rehnaa Hai Terre Dil Mein". She was later seen in films like "Deewaanapan", "Tumko Na Bhool Paayenge", "Dum", "Parineeta" and "Kurbaan".
Even as Bollywood is increasingly focussing on women-centric films, does she find that the industry is still patriarchal?
"That's not the indication of the fact that we (Bollywood) are less patriarchal now. We are, we have been and I think we continue to be (patriarchal). Yes, there are certain individuals who are breaking that box, who are emerging triumphant and making a difference through their own unique voices and that includes some very feisty, amazing women," Dia said.
"But that's the outcome of the choices they make as individuals," added the actress, who co-owns a production house titled Born Free Entertainment with her husband Sahil Sangha.
The actress thinks "the stereotypes are being challenged by individuals, who think differently, who think with a more open-minded approach towards career and life part".
"It's not so much about being a woman or man. It's just about being a human being and deserving better respect and dignity at the work place," she added.
Dia's last production venture was "Bobby Jasoos" in 2014.
Asked what's next on the production front, she said: "We are doing a lots of interesting work and I hope we will continue to emerge as individuals who want to make a difference."