Advertisement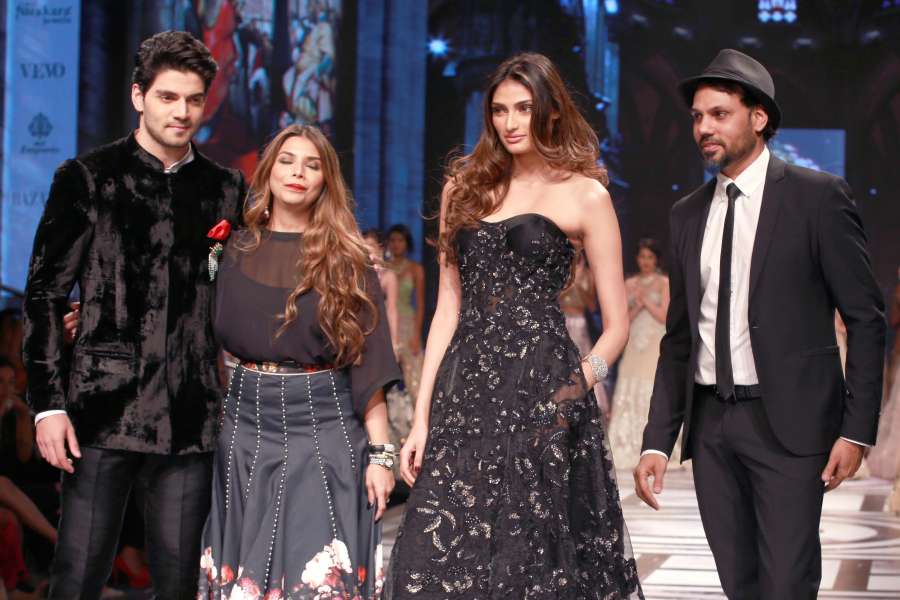 They have styled international celebrities like Fergie, Nicole Scherzinger, Kim Kardashian and Britney Spears but celebrated designer duo Falguni-Shane Peacock are unhappy that Indian celebrities are not doing their bit to promote Indian designers on foreign red carpets…..reports Asian Lite News
"Unfortunately Indian celebrities are not promoting Indian designers as much as they should (on foreign red carpets)," Falguni said at the ongoing Lakme Fashion Week (LFW)Summer/Resort 2017.
She feels that "Indian designers over time have excelled in bringing international fashion and trends to Indian market."
"Indian designers are no more associated with only traditional wear but are offering selections to perfect any look from street to red carpet. They perfectly blend the age old tradition and style with western aesthetics," she added.
Shane agrees with his wife and says that Indian designers have taken their brands globally.
"It would be great if Indian designers are promoted by Indian celebrities on an international platform," he added.
But the duo feels that Indian cinema definitely helps in creating fashion trends.
"Our celebrities enjoy a huge fan following and are followed in all aspects from mannerisms, dressing, make-up trend, as well as when it comes to setting a trend. There definitely have been some iconic fashion game changers in Indian cinema," Falguni said.
Shane says that Bollywood actresses like Sonam Kapoor and Deepika Padukone have become fashion icons in recent times.
The designer duo, who have also styled names like Nicki Minaj, Rihanna, Jennifer Lopez and Madonna, will showcase 34 looks for their collection "Rebel" on Friday at the ongoing fashion week.
Talking about the collection, they say: "The collection is inspired by the constellation/galaxy and fused with nature. The colour palette will vary from silver, grey, blues, black, nude to champagne. The range will see a selection of short dresses gown and body suit's."
The duo, who specialise in corsets, ponchos, slip dresses, embroidered shirts, embroidered trousers and jackets, have been a part of the industry for over a decade and have clients in India and abroad.
How different is designing for Indian clients from international ones?
"Indian sensibilities are changing a lot. We enjoy dressing both the worlds. It's always a different experience dressing each client whether its Indian or international as for us they are all our valued clients," said Falguni.