Advertisement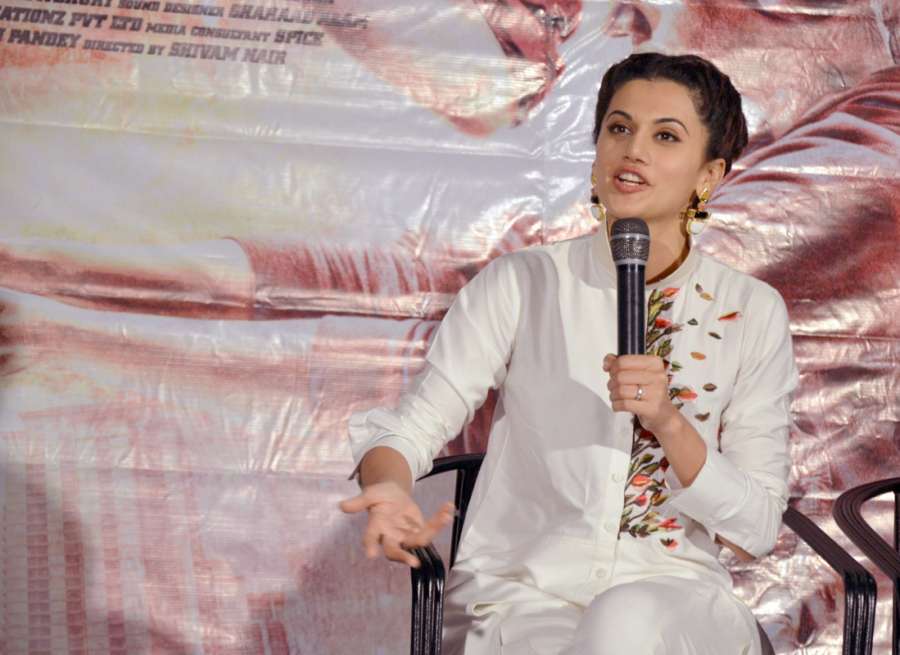 Film: "Naam Shabana"; Director: Shivam Nair; Cast: Manoj Bajpayee, Taapsee Pannu, Akshay Kumar, Prithviraj Sukumaran, Danny Denzongpa, Anupam Kher, Taher Shabbir Rating: **
"Naam Shabana", a spin-off from the 2015 popular film "Baby", is purported to be an action thriller where Shabana Khan (Taapsee Pannu) is a middle-class girl who lives with her mother and has a devoted boyfriend, college mate Jai (Taher Shabbir).
An incident one night convinces her to put her martial arts training to use and she chooses to follow an uncharted path thereon. How she joins an intelligence group to save her country from unwanted elements beginning with a global arms kingpin, forms the crux of this two-hour plus film.
This is a film which exudes an aura of intrigue and being much-anticipated, one goes in with a lot of expectations. But alas, the first half which starts with a fair amount of promise and an emotional quotient, degenerates into a mindless action film which fails to grip you and drags. The weak and far-fetched plot meanders aimlessly, hinged on a weak motive both of the protagonist, Shabana as well as the intelligence group she works for.
The action scenes are expectedly well-choreographed and executed, but lack freshness as these offer nothing new. The foreign locales too don't help in elevating the film. The characters, perhaps with the exception of Shabana, whose back story is shared to make her look complete, are all one-dimensional and appear out of nowhere. The dialogues are trite and lack punch.
The film is Taapsee's canvas all the way and one must laud her martial arts prowess and hard work which shines in the action sequences. Her feisty persona and agility are praiseworthy. But that is where it ends. She fails to make an impact when she emotes and the scene during her childhood, when she witnesses her parents fight, is particularly tacky and unconvincing.
Prithviraj Sukumaran as the arms dealer Mikhail aka Tony, has a strong screen presence and portrays his character with conviction.
A melee of good actors appear for no real reason at all and naturally fail to impress owing to the poor script and characterisation. Anupam Kher and Danny Denzongpa in a miniscule role, are wasted.
Even Akshay Kumar's presence as fellow agent, Ajay seems forced and uncalled for. Manoj Bajpayee, as the mysterious 'Sir' with no name, who tracks and appoints Shabana has nothing much to offer by way of histrionics and neither does he appear comfortable in the skin of his character, merely mouthing patriotic lines.
Taher Shabbir as Jai, Shabana's boyfriend, is earnest and endearing. The actor playing her mother too is competent.
The music too is nothing to boast about and in fact the background score creates an unnecessary din, drowning everything else. "Rozana" by Shreya Ghoshal, is however, pleasant.
Overall, "Naam Shabana" tries hard to be an action-packed woman-centric film and while it lets Shabana deliver the last punch in the predominantly male bastion in which she supposedly shines, it fails to convince.