Advertisement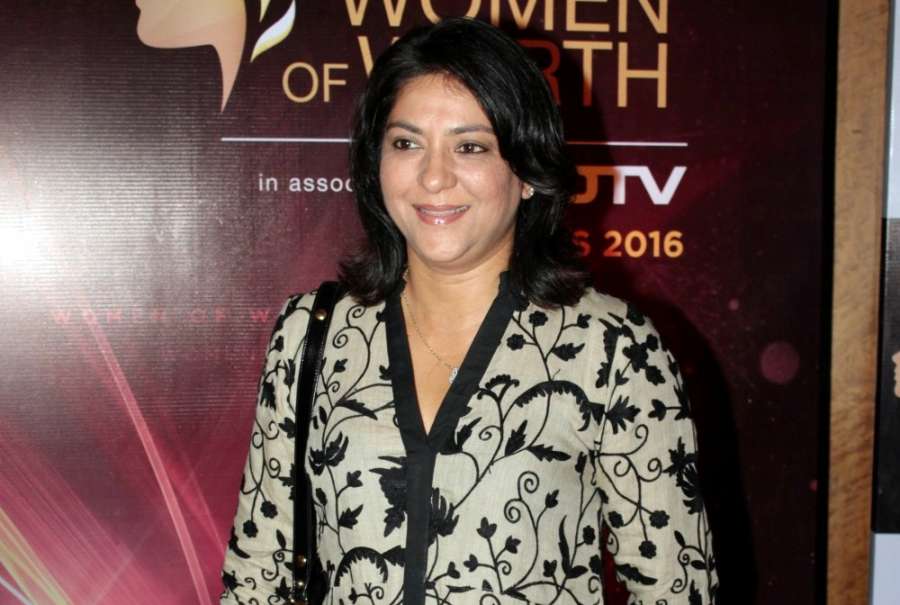 Nargis Dutt Memorial Foundation (NDMF) in association with Richfeel and Lakme Salon has come up with an initiative titled "My Hair For Cancer", a move that will ask customers to pledge their hair for donation. Politician Priya Dutt says with this initiative, they want to create an awareness about early detection of cancer and also bring out the lost confidence in women.
"This is basically the initiative which was started my NDMF and Richfeel , they are the people who are going to make hair systems for poor cancer patients. The foundation has always worked in the field of cancer and we are coordinating with CPA which is another cancer foundation working to get the patients on board.
"Also Lakme Salon has come in as very strong partner with us. We are going to be directing people to donate their hair at the Lakme salon and that hair will be used to create hair systems for the cancer patients by Richfeel," Priya, daughter of late Nargis Dutt and Sunil Dutt and sister of Bollywood actor Sunil Dutt, tsaid.
The 50-year-old also said the initiative will also "create an awareness about cancer, about early detection of cancer and take the fear out from people from going to clinic".
As a step to create a conscious effort to encourage women to donate their hair, any customer can get a haircut by availing exclusive offers upon registration. As a small step in our hectic lives, this is a chance to contribute to a relevant cause.
NDMF, a dream of her late parents, has served cancer patients in India for 34 years now and with this initiative, which will be launched on World Cancer Day on Saturday, promises to continue the service with more zeal.
Having said that, Priya feels that "It's still a long way to go" to create awareness amongst people especially in rural areas.
"We still have to reach out to rural areas. We still need to have lot of training camps because that is the key. Cancer is curable when detected early. The problem is people especially women go so late that the issue has kind of really blown out of proportion.
"Breast cancer is something which needs to be detected early and its important to understand that one lead very normal life after that . Yes, the process is a difficult one especially when the person is going through chemotherapy and radiation. Certainly women are loosing her hair and its kinds of depletes her of all the confidence and self worth.
"So again through this initiative we are focusing to find a way and get her confidence back. You know this hair which you have lost will come back, you can still be the woman you want and you have to face what you have to face and come out of it," said Priya, who is also an ex-MP.
She also wants celebrities to come and talk about her initiative as they influence commoners a lot.
"A celebrity face is really important (for an impact). I think lot of celebrities will come on board by posting on Facebook and Twitter. We want as many celebrities to give byte for few seconds and post it on their own social media accounts. I am quite sure that it will be youngsters who will come out and be part of this initiative," she said.