Advertisement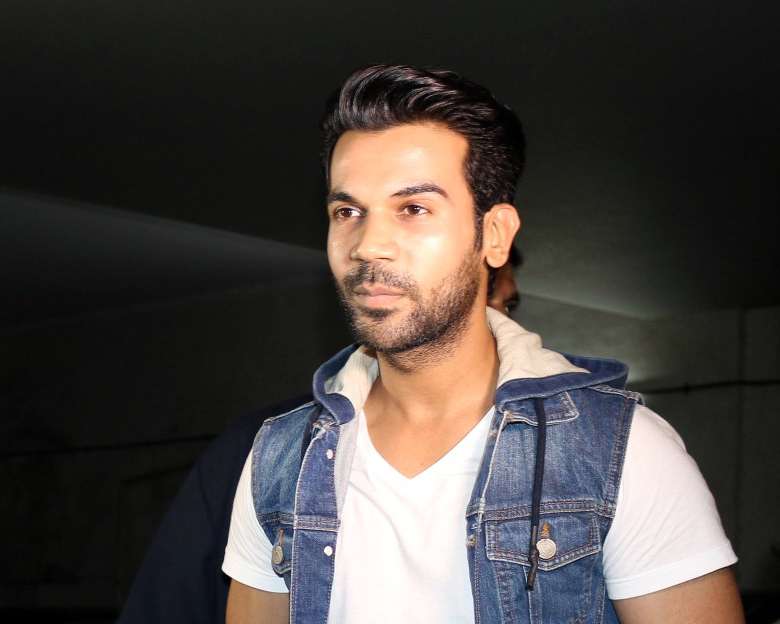 An election day in the world's largest democracy. With this story shot in the jungles of Chhattisgarh in central India, "Newton" couldn't be more Indian in its taste for movie aficionados at a gala as prestigious as the 67th Berlin International Film Festival, says the film's lead actor Rajkummar Rao…..reports Asian Lite News
The movie had its world premiere at the film jamboree last week, and ended with a standing ovation from the audience.
Overwhelmed at the reception at the Berlinale, one of the most important events on the film calendar of the world, Rajkummar  said: "India is the biggest democracy in the world, and I am sure people are always curious to know how it functions. In that way, 'Newton' is a very Indian film."
The political black comedy, directed by Amit V. Masurkar, features Rajkummar as Newton, a rookie clerk on election duty in a conflict-ridden jungle of Chhattisgarh. The character tries his best to conduct free and fair voting despite the apathy of security forces, and the looming fear of an attack by Maoist rebels.
What happens in this pursuit, forms the crux of the story.
"When I read the script of the film and when I saw some real people acting in it, it took me back to the days of the golden age of Indian cinema, when names like Shyam babu (Shyam Benegal) and Govind Nihalani sir used to make films… You can get the taste of real India," said the actor, who has attended a film fest as big as the Berlinale for the first time.
"I could not go to Cannes when 'Gangs Of Wasseypur' was there, I couldn't come to Berlin when 'Kai Po Che!' was here, and I couldn't even go to Toronto when 'Shahid' was screened there. So, Berlinale was my first big film festival," said the 32-year-old with a child-like excitement to meet like-minded people and to see cinema from all over the world.
Steering the conversation back to "Newton", he said the film portrays "the power of democracy that we live in and the power of voting that so many people don't understand the value and importance of".
Is he a regular voter himself?
"Oh yes," said Rajkummar, who feels whoever the leader of the country may be, the aim should be "to do well and progress".
What's the Newton connect in the film — anything to do with Isaac Newton?
"Well, there'a subtle refernce to the actual Newton as like the scientist, this character is also always in search of something," explained the actor, who says shooting for the movie in dense forests of Chhattisgarh was a unique experience in itself.
"There were all real locations with indigenous people. It was a very thrilling experience. There was no network in mobiles and no connect with the outside world, just our group of people who wanted to tell this story. It was a lot of fun making this film," he said, even as he turned nostalgic that it was when he was shooting for "Newton" that his mother had passed away in Delhi last year.
"It's still tough for me (to overcome it), but she has given me that strength," said Rajkummar, a Film and Television Institute of India alumnus, who got his first break in Bollywood with "Love Sex Aur Dhokha", and has since featured in movies like "Shahid", "Citylights", "Hamari Adhuri Kahani" and "Aligarh".
Experimenting with characters, irrespective of the screen time, has been a mainstay in Rajkummar's filmography — "Queen" being a case in point. His forthcoming films — "Trapped", "Omerta", "Bareilly Ki Barfi", "Behen Hogi Teri", "5 Weddings" and "Love Sonia" — are also different from one another, and it seems he's now trying to balance his presence in the commercial and parallel space.
Is it?
"Yeah, but that's not a very planned thing. I have never given too much thought to it. I just look out for some value in my role in the films. The story has to excite me, and then I have to see what I am contributing to it," said Rajkummar, adding that unless a project throws up a challenge, there's no fun being an actor.