Advertisement

Actress Raveena Tandon, whose new film "Maatr" has been passed by the Central Board of Film Certification (CBFC) with an 'A' certificate, said that the guidelines of the censor board should change now as today "times have changed"….reports Asian Lite News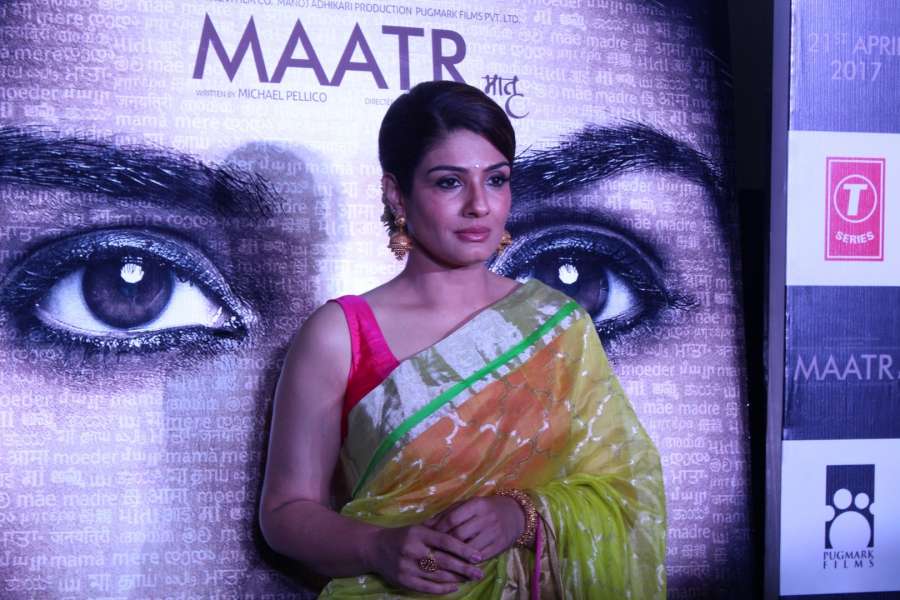 Directed by Ashtar Sayed, "Maatr" deals with rape and violence against women in Indian society.
"We did make the film very realistically. But there are some things in the film which we also don't condone and we tell people that this is fiction, but tomorrow it can become someone's reality. So, we don't condone taking the law in your own hands. That's something no one should do," Raveena said at a press conference here on Thursday.
"We are trying to send the message that now enough is enough. Now a correction has to happen. That's what we have conveyed. As far as the censor board is considered, they have their own guidelines. They follow certain rules, which were made many years ago.
"So, that has to change now. They have to change according to the times we live in. Maybe 40 or 50 years ago it was a more safer place to live in, but today times have changed. So, to show a bit of the reality is what is the need of the hour," she added.
Raveena said a film like "Maatr" is relevant in today's times.
"Awareness is happening in our country, but to strengthen women rights and stricter laws and to implement those laws is the need of the hour," she said.
"In rural areas in India, women are not even aware of their rights. That's the saddest part," Raveena added.
The 42-year-old said that Indian laws should be more strict when it comes to women's security.
"The criminal needs to have that fear of committing a crime. What they feel is that they will be released easily. That's what happened in Nirbhaya's case in Delhi. It was not just rape. It was rape and murder. And he was let go away. The one who is suffering now is the family of Nirbhaya," she said.
"Maatr" is slated to release on Friday.