Advertisement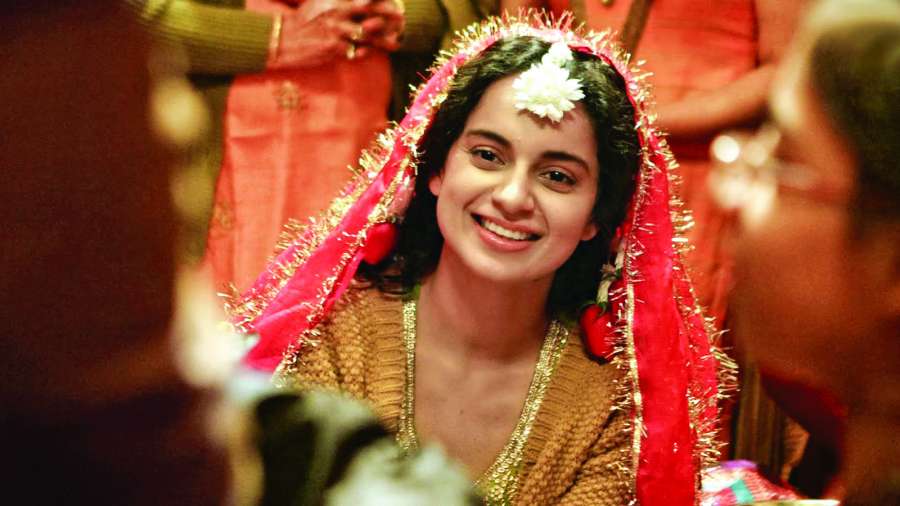 Actress Kangana Ranaut says there's a "democratic environment" in the Hindi film industry is being fostered because of people like her who speak up on their "observation" on issues like nepotism…..reports Asian Lite News
The actress had earlier this year referred to filmmaker Karan Johar as a flag-bearer of nepotism, sparking a wide debate on the issue of how 'outsiders' find it tough to make their mark in the industry.
Her reference to nepotism in Bollywood also found a patron in filmmaker Mahesh Bhatt, who had introduced Kangana in "Gangster". He called the film industry as an "insulator".
Giving a rational explanation to her thoughts, Kangana, who walked the ramp here for Melange Lifestyle on Tuesday, said: "Such discussions are very important. Nepotism is not an objection, it is an observation."
"As an individual, it is my prerogative to leave my footprints behind for the ones who will follow me and it's important for them to know where I fell, where I walked, where I stayed and where I ran. So it's important for me that I will talk about my own experiences — not to say that people should not do what they like to do, but to make what is relevant, relevant."
"Not because someone doesn't speak English or someone is sharing apartment with 10 people in an uncool location… They shouldn't be ashamed for that and then the doors shouldn't be shut on their faces because of that," added the actress, who had faced brickbats for her unpolished English speaking skills earlier.
She added: "Today, in the industry, we see a lot of democratic environment which is also because people like us who are working at it. I see newcomers saying that I cannot speak in English, I will talk in Hindi. This is because we have made it cool… Isn't it? And it's my prerogative to accept outsiders with ease. If I don't do that, then what is the purpose of my journey?"
The National Award winning actress affirmed that healthy talks like these should continue. She even stressed that "there is nothing called an outsider".
"We all are working for cinema and whoever is working with some other intentions, is an outsider. So A, I don't consider myself as an outsider. And B, whoever comes from a conventional background, they should work towards it, they should not say that we are lucky enough that we did not have to face any discrimination or we were the chosen ones as industry has accepted us open hands."
"Today people are working with actresses from indie or niche backgrounds, and it's because we have made it mainstream today. Today, we can say that film like 'Queen' has been made mainstream because people worked at it."
"We should not just point fingers, but work to make the society more democratic for everyone," said the "Queen" actress.