Advertisement

Actor Suniel Shetty  who has been away from the limelight for over three years now says his preoccupation with attending to his ailing father Veerappa Shetty made him take a sabbatical from showbiz….writes Sandeep Sharma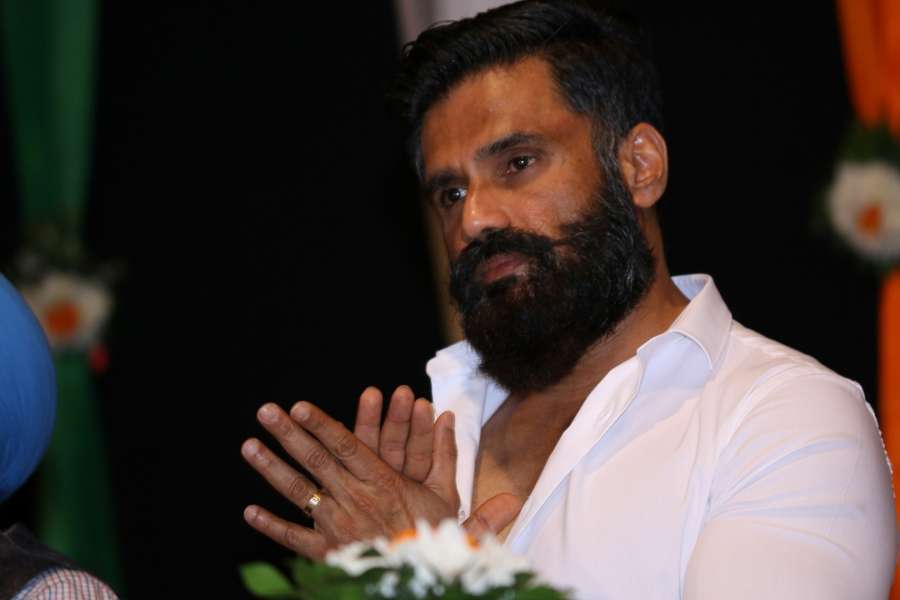 It was only after Shetty senior's death earlier this year that "I realised that he always wanted me to work", Suniel told  on the set of his upcoming TV show "India's Asli Champion… Hai Dum" which he has taken up along with several film projects.
Suniel says he cut himself from showbiz as he wanted to spend most of his time with his father with whom he was emotionally attached.
"It's quite funny, but I took a three-and-half-year sabbatical without actually planning it. I just started hating my work and was not liking whatever I was doing," Suniel told.
"I didn't even realise that so much time has gone. I have done over 120 films. A lot of them were very emotionally-driven. I had lived my life already.
"So, I started hating my work and didn't want to face the camera again. During this time, I said no to 20-25 films. But when my father passed away, then I realised that he always wanted me to work. For three-and-half years he was bedridden. During this time, I spent most of my time with him," he added.
However, Suniel said that after his father's death, his liking for showbiz got renewed and he no longer felt dejected by acting.
"When he died, then I thought it was actually because of him that I was not ready to step out. The day he died, all the thoughts came in my mind and I thought now he wants me to go back to work. Now I don't even get time to sleep for long hours because of the work coming to me," said the 55-year-old, who was last seen onscreen in films like "Koyelaanchal" and "Desi Kattey" in 2014.
"Everybody goes through such times in life and then you really must go ahead. Hatred for work made me take a sabbatical. I think that was my frustration. I have lived with my parents since childhood," he added.
Suniel believes that the relationship he shared with his father is not the same that he shares with his daughter Athiya and son Ahan.
"This is the beauty of this relationship that we have with our parents. This we get to see more in smaller cities. This thing is not the same with children of metro cities or big towns. Athiya and Ahaan lived with their grandparents, while my wife and I live in a different house. I am not that close to them," he said.
Talking about "India's Asli Champion… Hai Dum", which will be aired on &TV starting from May 6, Suniel said: "Before this also I was offered a few shows, but they wanted me as a judge. I can only be a very bad judge as I am not an extraordinary dancer or an extraordinary actor.
"Here I am motivating the contestants and make them realise their strengths and weaknesses. This show is for the common man. It will make them champions."
The show will feature common people who will test their mental and physical fitness by performing various tasks.