Advertisement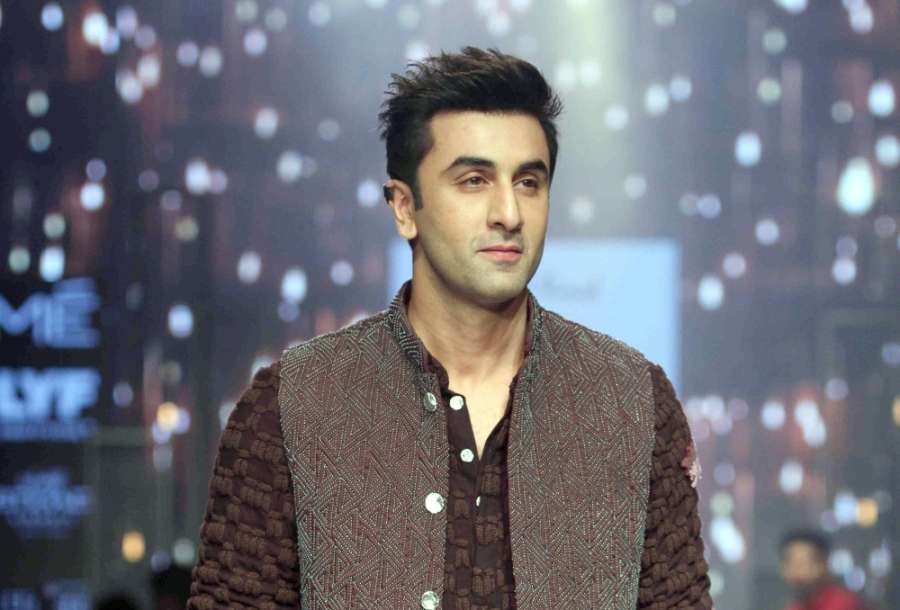 Bollywood heartthrob Ranbir Kapoor, who is reprising Sanjay Dutt in a Hindi biopic on the controversial actor's life, looks heavier than usual these days. He says he has never before put on so much weight…..reports Asian Lite News
"It has been an inspiring journey for me to be playing Sanjay Dutt for the silver screen. I have never put on so much weight before and now plan to reduce some weight for the next phase of shooting," Ranbir said at the launch of India's first HP Virtual Reality (VR) lounge at PVR ECX, Mall of India here on Monday.
The yet untitled film, being directed by Rajkumar Hirani, would portray seven different phases of Sanjay Dutt's life, starting from when he was all of 22.
"It's amazing to be working with a director like Rajkumar Hirani," Ranbir, who looked dapper in a gray suit and sky blue shirt, said at the event.
Responding to question on how emerging technologies like virtual reality may impact movie-going experience, the "Ae Dil Hai Mushkil" actor said that although he fears increased use of gadgets might take audiences away from cinemas, movies with good content would continue to do well at theatres.
The VR lounge at PVR ECX will allow movie-goers to experience a new dimension of entertainment while they wait for their film to begin.
It will let customers explore a whole new library of fascinating and adventurous immersive and interactive content curated from various genres like drama, fiction, science fiction, horror and action, among others.
"It is a mind-blowing experience to go through the VR experience. But being an actor, I fear that it might take away the audiences from movie theatres," he said.
Mentioning the good run of Varun Dhawan-starrer "Badrinath Ki Dulhania" at the box office, Ranbir said he continues to believe that "content is king".
Without discarding the importance of technology in our lives, he said that it is also important to take time out for our fellow human beings.
"Please don't get consumed by electronics," he added.