Advertisement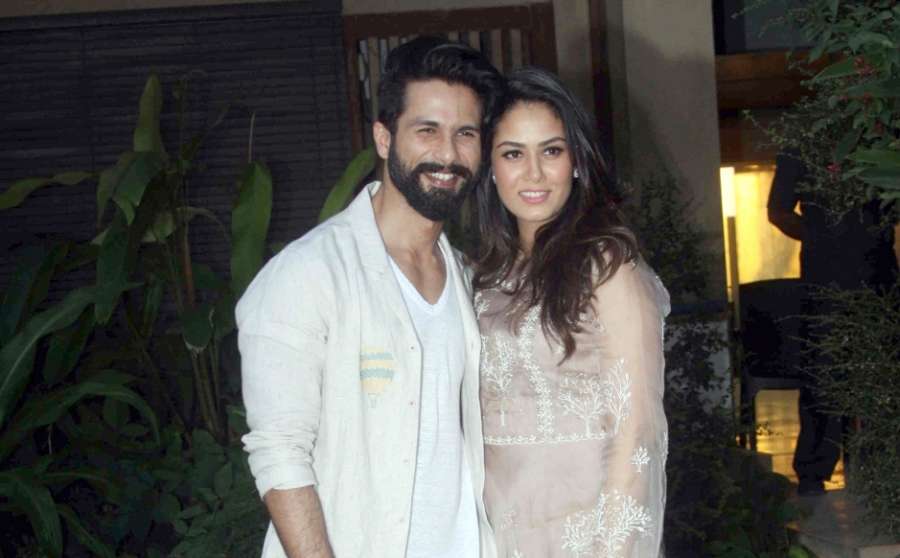 Happily married to Mira, and loving his new real life role as a father, actor Shahid Kapoor chose to "get back" when asked about his "secret past" with actress Kareena Kapoor Khan…..reports Asian Lite News
Shahid was at the India Today Woman Summit and Awards when an audience member was keen to know about his "secret past".
"I have a secret past," Shahid asked, almost puzzled.
"How do you know about it? Were you spying on me? I can't confess to my secret past," he added.
On being prodded with Kareena's name, he said: "How is that secret, madam? It's a world secret."
Later, when Shahid was asked to teach one of his dance steps to the audience, he invited the same lady who wanted him to talk about Kareena.
"The lady who said, Kareena Kapoor, I want her on the stage. See, this is Karma, life gets back. What goes around comes around and it's not just Justin Timberlake who said that… It's true for life," he quipped.
Shahid and Kareena had one of the most talked about relationships in tinsel town in recent years, and their split courted equal media attention.
Kareena went on to marry actor-producer Saif Ali Khan, and is now a mother to their first child — a son named Taimur.
Shahid went for an arranged marriage with Delhi girl Mira, and they have daughter Misha.
In the midst of the discussion here, when the host said she won't go into his past relationships, he said: "So kind of you. Shaadi ke baad yeh sab mat kiya karo (Don't do all this after marriage)."
He spoke about love and arranged relationships.
Asked if love is a prerequisite for a marriage, Shahid said: "Of course, it is, but in an arranged marriage, it's about companionship and friendship first, and love follows."