Advertisement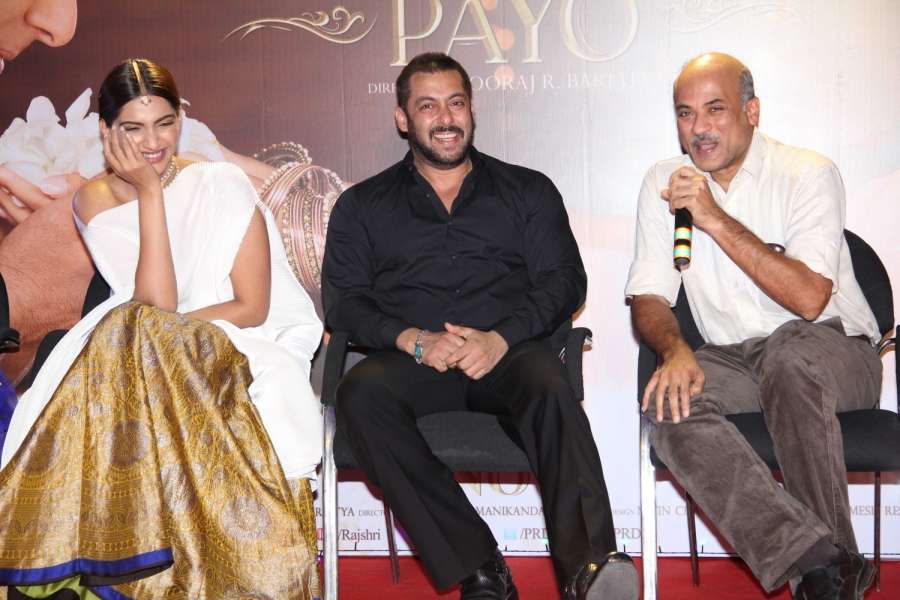 Filmmaker Sooraj Barjatya has voiced his support for Sanjay Leela Bhansali by saying creative people must be respected and any disputes must be sorted peacefully…..reports Asian Lite News
Bhansali, who is helming period drama "Padmavati", was attacked by activists of Shree Rajput Karni Sena last week in Jaipur, accusing the director of tweaking historical facts.
Commenting on it, Barjatya said at the teaser launch of his show "Piyaa Albela" here on Monday: "It is very unfortunate. We are all creative people, and along with our traditions, all creative people should be respected.
"We (at Rajshri Productions) have always treated everyone as family. And I think any questions are only answered when two parties sit down and come to a solution. It is a lesson for all of us. We should all work together and respect everyone's sentiments."
"Padmavati" is a story of the medieval-era ruler Alauddin Khilji, who fell in love with Rajput queen Padmavati. The film stars Ranveer Singh, Deepika Padukone and Shahid Kapoor.
Meanwhile, Barjatya is excited about "Piyaa Albela", to be aired on Zee TV. The show is based on spirituality.
"The story has been with me for 8 years. I think the most important thing that everyone is going to love, is the base of story, which is spirituality. I keep hearing that youths don't have values, they have lost track, but I think today, majority of youth is moving towards spirituality," Barjatya said, adding that the tone of the show will be contemporary.