Advertisement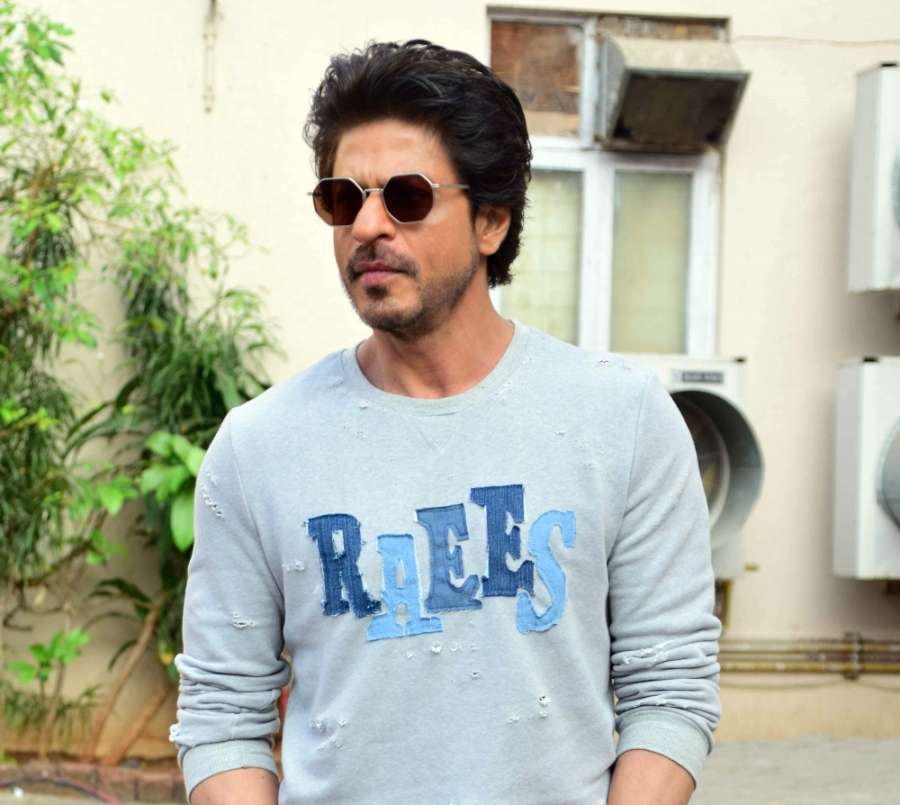 Shah Rukh Khan, who once claimed that he is "genuinely a pioneer" in marketing films, has again set a trend by boarding a train from Mumbai to here to promote "Raees". Generally praised for his films' promotional activities, the strategy for the forthcoming crime drama got derailed when one person died while trying to catch a glimpse of the Bollywood superstar in Vadodara…..reports Asian Lite News
It was in 1995 when the audience saw SRK hanging out of a moving train with his extended hand reaching out to actress Kajol in "Dilwale Dulhania Le Jayenge". Cut to 2017, the 51-year-old once again got onto a train — this time not for a film's shooting, but to promote his upcoming movie. This strategy will surely leave a lasting impression on people's minds as the journey ended on an unfortunate note.
Recalling his films' unique strategies, here's a list of movies for which the star, who has his own film banner Red Chillies Entertainment with his wife Gauri, came up with innovative marketing ideas:
* "Fan": The Maneesh Sharma directorial wasn't the usual romantic tale of a Raj or Rahul. It presented SRK in a double role — superstar Aryan and his obsessed fan Gaurav. Just like the lyrics of the film's song "Jabra fan" — "Follow karun Twitter pe, Tag karun Facebook pe", he extensively made use of social media to sell the film. Months before the release of the 2016 film, a graffiti outside Shah Rukh's house Mannat said: "Luv U SRK. C U on 15th." The message was undersigned by Gaurav. It turned out to be a unique promotional stunt. The "Fan" anthem was also released in six different languages like Bengali, Marathi and Punjabi.
* "Dilwale": For the film, directed by Rohit Shetty, he planned a straight 20-day campaign instead of the usual 8 to 12 weeks campaign. So, there was the first look which peeped into the basic content of the movie. Then there was the launch of its song "Gerua", featuring SRK and his co-star Kajol. The next track "Manma emotion jaage" focused on his younger co-stars Varun Dhawan and Kriti Sanon.
* "Happy New Year": The film's cast, which also included Deepika Padukone and Abhishek Bachchan, went on Slam! The Tour and performed across cities in Britain and the US. There were customised Twitter handles too. All the actors of the Farah Khan directorial added their character name from the film. For instance, Shah Rukh changed his name to Charlie. A dance reality TV show titled "Dil Se Naachein Indiawaale" was also launched. The show's title was inspired by the film's track "Indiawaale". Autographed posters with personalised messages were also sent out on Twitter.
* "My Name Is Khan": Shah Rukh and Kajol rang the opening bell of the US Nasdaq stock market – another promotional activity for the film "My Name Is Khan", which told the story of Rizwan Khan, suffering from Asperger's Syndrome, and how he sets out on a journey to meet the US President.
* "Ra.One": It had a 10-month campaign with tie-ups worth Rs 52 crore with more than 30 brands. Its teaser was also unveiled at the 2011 Cricket World Cup.