Advertisement

He is one of India's foremost poets and short story writers, a Padma Shri recipient and was awarded the Sahitya Akademi Award in 1984, which he returned in 2015. Even at the age of 80, the writer is all about smiles, saying that age has had no impact on his perspective or writing….writes Saket Suman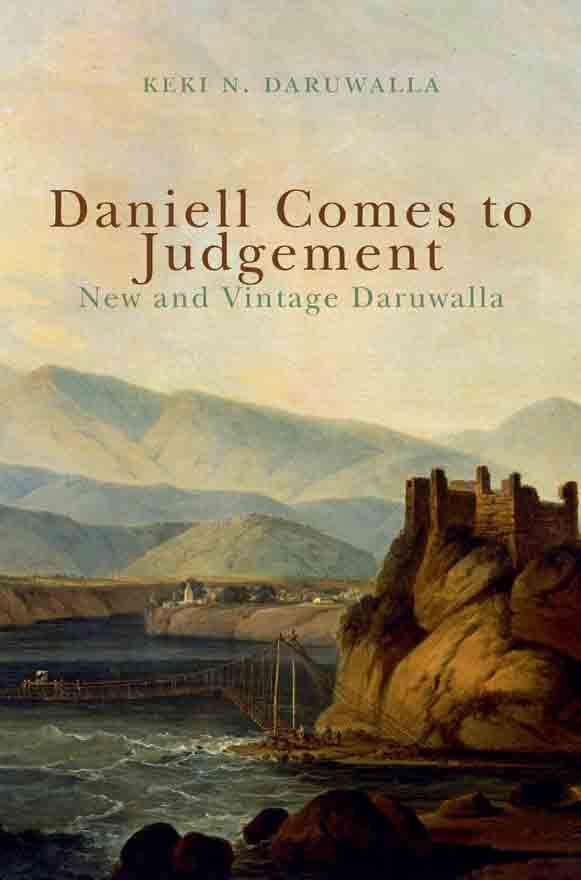 "I do not think growing old has had any lasting impact. I like to write about contemporary things and things that matter. I have aged but not my perspective or my writing. I am now 80 years old and I am just grateful that I can still come up with things, which are not only well liked and read but also equally relevant," Keki N. Daruwalla said.
And why not, if you look at his just-released book "Daniel Comes to Judgement" (Niyogi Books/Rs 395/214 pp). Vignettes from the vast repository of a wordsmith who can straddle myth and reality with ease, the 20 short stories breathe life into metaphors, coalesce fact with fancy and still sound fascinatingly credible.
This is Daruwalla at his best, "Vintage Daruwalla", as the publisher has called it. Like a bottle of wine gains eloquence with passing years, the publisher played a pun on his name, a household term for liquor in India.
"This book has been a great experience for me personally. It is a collection of some new stories, plus, what they call Vintage Daruwalla. I had no clue that they were using a pun on my name but I am glad they came up with something so captivating," he shared on a lighter note.
But even as he says that age has had no impact on his writings, has his perspective on writing evolved over time?
"Perspectives change all the time. I find my earlier short stories had a lot of fixing to be done. Not that they were bad, but I have evolved both as a person and as a writer. I have fixed some of my old stories, a nut from here and a bolt from there is what keeps these stories rolling with the passage of time.
"This is a natural instinct, it flows automatically. It is important for everyone to evolve and grow with time. If you are not growing but degrading, then perhaps you should stop writing," he quipped.
The much acclaimed poet-cum-novelist of our time was struck by the fact that most of his short stories were not in the market. A writer should never go out of the public eye, he said, adding that it motivated him to bring out some of his best works, including new stories written especially for this book in a span of less than two months.
The new stories are first person narratives and, with the exception of one, written in female voice — city women — putting into words their moods and memories.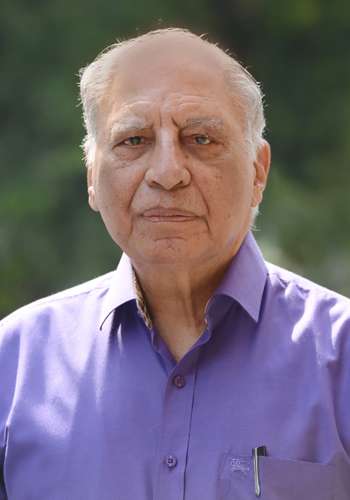 "It's always a challenge to write in any voice. If you are writing in Hitler's voice, that would be a challenge too. Wouldn't it? Or a bandit's voice is a challenge too. This was in the voice of women characters we meet almost every day. Short stories are a craft; you have to enter the soul of your characters, only then will they flow realistically," he maintained.
Few are aware that Daruwalla also made a distinct mark in civil services. He joined the Indian Police Service (IPS) in 1958, becoming a Special Assistant to the Prime Minister on International Affairs in 1979. He was later in the Cabinet Secretariat until his retirement in 1995 and was awarded both the Police Medal for Meritorious Service (1975) and President's Police Medal for Distinguished Service (1985).
The past few years in Indian publishing space have seen a sudden shift to memoirs and nonfiction while fiction has taken the backseat. Looking at this trend from his vintage perch, Daruwalla said the readers were to be blamed for this rising trend. He, however, admitted that there have been some outstanding nonfiction works.
"It is also because people lack ideas that they tend to be attracted towards non-fiction. One important thing is that people are attracted towards glitz. People are attracted to TV personalities or people who are seen every other day but the fiction writer lives in his room, lives by himself and lives in his work. He is not so much in the glare of the public eye. I would blame the readers, this does not speak too good of the Indian audience.
"There are bestsellers in India today, but they are nowhere near the caliber of American or English bestsellers. I am sorry to say this, but this is what is happening in Indian literature. Face, glitz and public eye have come to rule literature," lamented the author of the yesteryear classic "The Keeper of the Dead".