Advertisement

In a unique treat for lovers of Indian classical (Hindustani) music, a mega-concert of 20 hours of non-stop music featuring 16 artistes will open here in Mumbai….reports Asian Lite News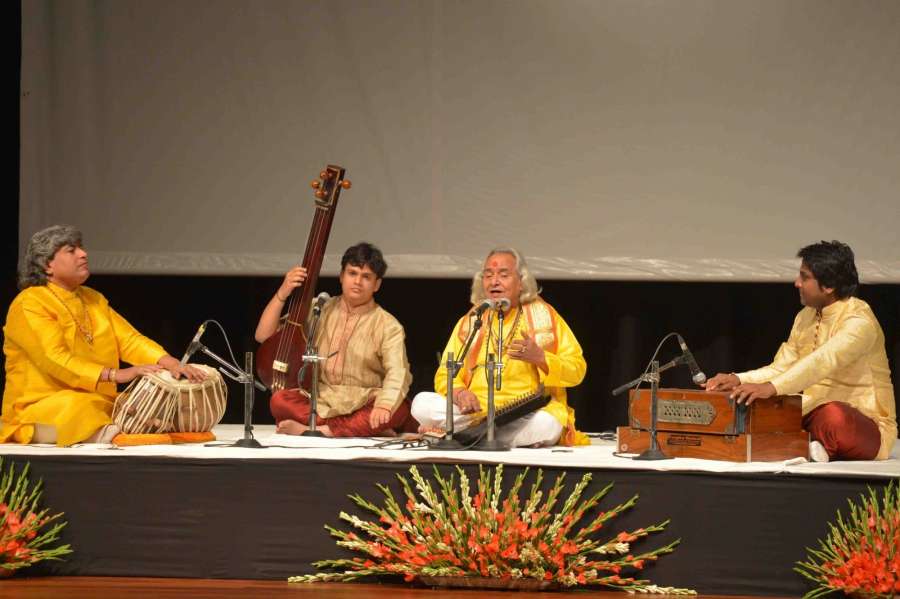 Conceived and organised by two music groups — Durga Jasraj's Art and Artistes India Pvt. Ltd, and Shashi Vyas's Pancham Nishad Creatives Pvt. Ltd — the "Concert 8 Prahar-II" will feature some of the most renowned Indian classical music exponents performing back-to-back from Saturday 6 a.m. till Sunday 2.30 a.m., at the Shanmukhananda Hall in central Mumbai.
Explaining the background behind the initiative, Durga Jasraj said India is the only country in the world to have Classical Music in two distinct and rich streams – Hindustani and Carnatic.
"While Carnatic music does not follow a time-cycle, Hindustani classical music ragas are segregated into eight 'prahars', or time-unit of three hours each, and the specific raga must be performed at its designated time," Jasraj said.
Since all concerts take place only for a few hours in the evening hours, the rich traditional music treasure of Hindustani classical ragas are slowly dying out and the future generations of music lovers may never experience them, she said.
According to Sashi Vyas: "Based on the division of the 'prahars' of the day, the performance of the ragas at that particular time enhances their aesthetic effects to create a positive and serene impact on the human mind and soul."
The renowned performers for the day-night concert include: Parween Sultana, Ajoy Chakraborty, Ulhas Kashalkar, Prabha Atre, Shahid Parvez, Kartick Kumar along with Gen-Next artistes like Rahul Sharma, Kala Ramnath, Pravin Godkhindi, Jayateerth Mevundi, Kaushiki Chakraborty, Rakesh Chaurasia and Shashank Subramanium.
Two other greats, Uday Bhawalkar and Bahauddin Dagar shall present a special Dhrupad session on the occasion.
The entire concert shall be concluded by living legend, Padma Vibhushan and Sangeet Martand, vocalist Pandit Jasraj, she added.
"All the musicians will prepare and practice different ragas, not just the evening ragas, to make it a joy for the music lovers," the 86-year old Pandit Jasraj remarked.
"Such a 'Concert 8 Prahar-II' happens rarely, it has the capacity to fill peoples' hearts with joy and ecstasy emerging from experiencing union with divinity through the most effective medium of Music," Durga Jasraj added.