Advertisement

Dave Bautista thinks he is a "misfit in life", but doesnt want to be a misfit in Hollywood. The wrestler-turned-actor says he is fighting hard not to get typecast as a musclehead, and show his range as an artiste….writes Sugandha Rawal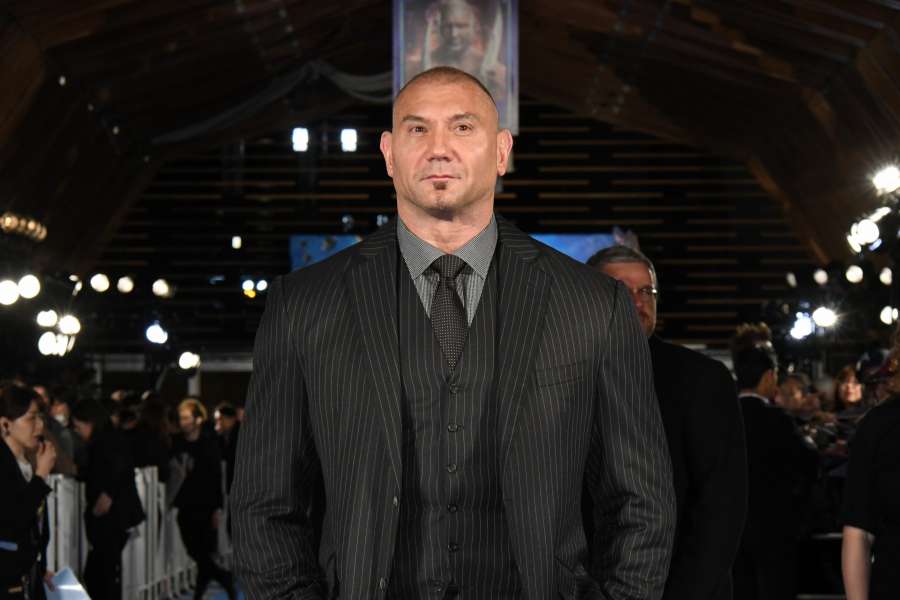 Bautista added that being part of film franchise "Guardians of the Galaxy" has opened many doors for him. Bautista says "You will see me in a whole different light in the next few years".
"They are actual actor roles (that he is working on)…That is some of the stuff that I fought really hard for and they (the projects) are the doors that 'Guardians…' opened for me. They showed my range as an actor and not just a musclehead," Bautista told.
He added: "I fought hard not to get typecast and these (the projects that he is working on now at present) are the doors that are opening for me. In the next few years you will see me a whole different light."
Elaborating on his future work assignments, Bautista said: "I have worked a lot in the last few years actually. It has not been released yet and this year also I will continue (with the work). I am very proud of the role I play in 'Blade Runner 2049′. I am proud of being a part of the project with such brilliant actors. I will also be doing 'Hotel Artemis' starring opposite Jodie Foster."
Sequel of "Blade Runner", "Blade Runner 2049" also features Ryan Gosling and is set thirty years after the events of the first film. "Hotel Artemis" is near-future thriller.
But for now, Bautista is looking forward to "Guardians of the Galaxy Vol. 2", which is releasing in India on May 5. He plays role of Drax known for his muscular physique, but his character also has an emotional layer to it.
"Guardians of the Galaxy" — also starring Chris Pratt, Zoe Saldana with Vin Diesel and Bradley Cooper as voice talent — is a story of misfits uniting together to save the galaxy.
Calling himself a "misfit in life", the 48-year-old said: "I have a memory of James Gunn (film's director) saying that he chose all of us for specific reasons. I think it was because in our own way, we all are misfits and (Gunn knew) we would meet the need of the characters."
Before pursuing his acting dream, Bautista made a name for himself in the world of bodybuilding and wrestling. He has won WWE World Heavyweight Championship four times and WWE Championship twice.
He walked into Hollywood with small role in 2006 film "Relative Strangers", and went on to do TV series "Smallville" and "Chuck". Bautista also joined the James Bond film franchise as a villain in 2010 with "Spectre".
Talking about the sequel of "Guardians of the Galaxy", the actor said: "The way the movie explores the relationship of the Guardians makes it so much deeper and interesting…We are strongest family. The first film was great but was basic. It was good against the bad…The sequel is much deeper. It is about relationship and families."