Advertisement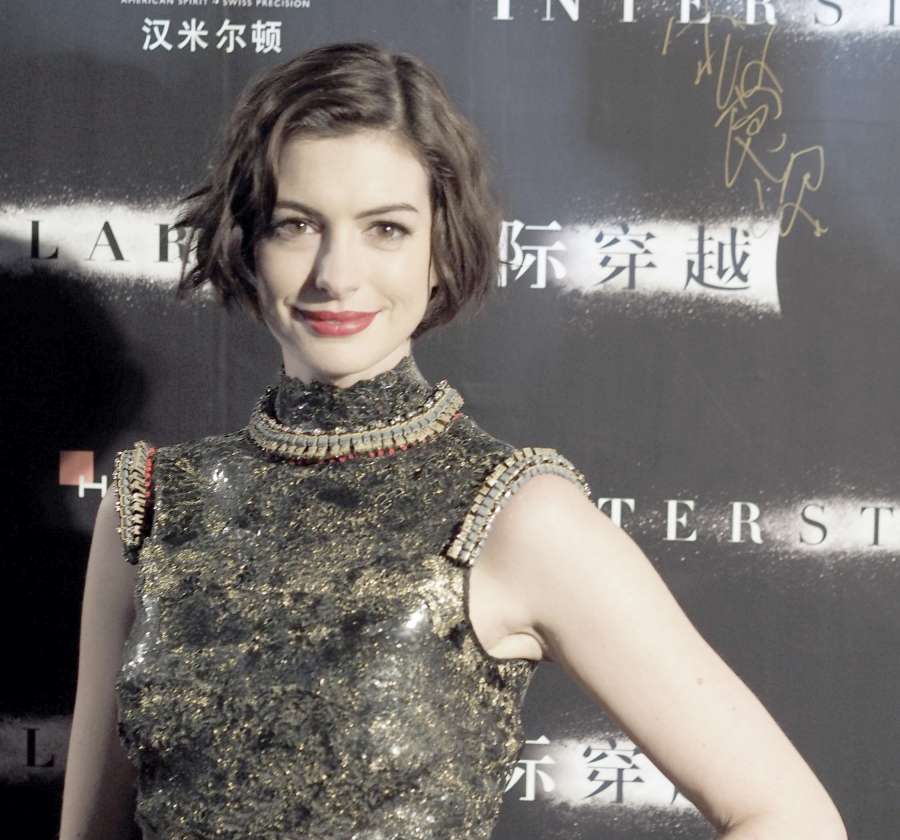 Film: "Colossal"; Director: Nacho Vigalondo; Cast: Anne Hathaway, Jason Sudeikis, Dan Stevens, Austin Stowell and Tim Blake Nelson; Rating: ***1/2
Wrapped in a spectacular monster genre, "Colossal" is a dark, high concept fantasy fare.
The tale packs in two interrelated tracks, one of a drunk girl and her redemption and the second about monster battles which seem absurd, yet they both seamlessly mesh giving birth to a brutally exciting, psychological horror drama. Also, the monsters can be effectively used as a metaphor to show the after effects of alcoholism.
It is the story of Gloria, a hard-drinking New York blogger who has been out of work for a year and is living with and likely off her boyfriend Tim, who fed up with her addiction, packs up her belongings and tells her to leave their apartment before he returns.
With no other alternative, Gloria puts up a brave front and moves back to her now abandoned, small town home. Her stay here is made easy by her childhood friend Oscar who employs her in his father's bar which he now operates. He is a simple reminder of the people, places and events she had missed or forgotten, sometimes literally reminding her of conversations they had the previous night.
Soon Gloria returns to her old habits. One day, after an all-night drinking session, she wakes up late to find that, out of the blue, like some dreadful, world-changing series of events, a bipedal, two-horned monster begins appearing over Seoul in Korea, destroying a large section of the city.
Over a period of time, she realises that the monster's sequence of events seem to occur at the same time, 8:05 a.m. for Gloria, when she happens to have stumbled drunkenly into a nearby playground. These early hours of the morning are a blur, but she spots something bizarre while catching up on the news in the late afternoons.
The monster seems to be mimicking her and she soon realises that she is the monster — a revelation both comedic and disturbing, given how many people she killed the previous night.
The director succeeds in meshing a character-driven story with action. The film begins on a slow note that could be painful but succeeds in building Gloria's character. The monster's origin makes less sense than any third-rate superheroes, but then that's the fantasy part of the amazing story.
Anne Hathaway and Jason Sudeikis are excellent performers and they deliver their parts as the unglamorous Gloria and the friendly, yet eccentrically jealous, Oscar brilliantly.
Dan Stevens as the self-righteous and prude Tim is one dimensional but effective. Tim Blake Nelson and Austin Stowell as Oscar's childhood friends the drug-addict Garth and the cute Joel who spends a night with Gloria, are wasted in secondary roles with no meaning.
Technically, the film is well-mounted. The visuals along with the well-synchronized sound design is what stands out, especially the contrast of the locales, the mayhem and the mere footsteps in the sand that become loud thuds, are fascinating.
Overall, viewers may could have a polarised opinion about this film, as it takes them by surprise, nevertheless the film on all accounts is engaging.