Advertisement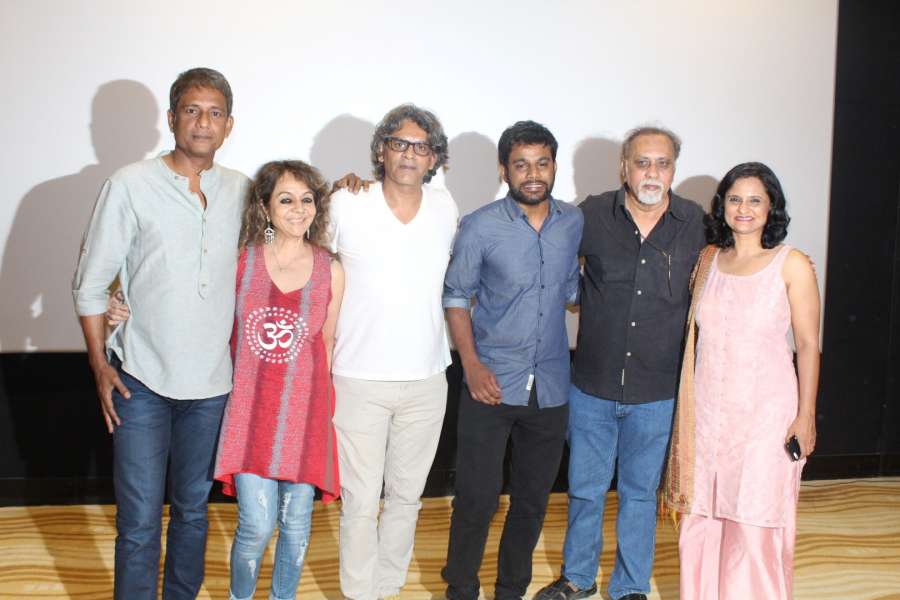 Film: "Mukti Bhawan"; Director: Shubhashish Bhutiani; Cast: Adil Hussain, Lalit Behl, Gitanjali Kulkarni, Navnindra Behl, Palomi Ghosh, Anil K. Rastogi; Rating: ****
Touching upon the subject of salvation and faith, "Mukti Bhawan" is a promising tale of life and relationships narrated through the eyes of a devoted son.
Just like one celebrates birth where a woman goes to the hospital to deliver, this film celebrates death, where an old man goes to Mukti Bhavan, a hospice on the banks of the river Ganges in Varanasi, in the hope of attaining salvation while awaiting his final call.
The 77-year-old Daya (Lalit Behl) who is fondly addressed as Babuji, gets a premonition that his days are numbered. And, like a true Hindu, he expresses his desire to spend his last few days on the banks of the holy river.
His son Rajiv (Adil Hussain) reluctantly accompanies him, more out of duty than love.
And just like in a delivery, the audience too is subjected to the labour pains which at the end of the viewing, though sad, bring tears of joy and fulfilment.
Though there is nothing morbid about the film, the narrative is shrouded in melancholy making it a tragicomedy. Humour surfaces through the subtle, down-to-earth one liners which also double up as strong messages that questions practicality and traditions.
This is Writer-Director Shubhashish Bhutiani's maiden feature film which with moderate production budget, is astutely handled.
The writing is intensely mature and understated and the film is mounted with flourish. Each frame by cinematographers David Huwiler and Michael McSweeney, is artistically crafted, especially the indoor shots.
The characters are well-etched so much so that you are drawn to them naturally. And it is the stimulating and realistic performances that make this film a treat to watch.
Adil Hussain as Rajeev – the obedient and ever-obliging son, who is frequently on his mobile phone, torn between his father and work, is impressive. Lalit Behl as the determined Daya, who has a flair for writing poetry and spends his last days writing obituaries for fellow inmates, lives his character to the tee. The on-screen bond shared by the duo is palpable.
The others who slip into their roles with ease are; Palomi Gosh as Sunita -Rajeev's daughter, Geetanjali Kulkarni as Lata – Rajeev's wife, Navnindra Behl as Vimla an inmate of Mukti Bhavan and Anil Rastogi as Mishraji, the caretaker of Mukti Bhawan. They simply shine.
Overall, the film is simple yet profound, small yet grand. It is a unique vision that is powerful, arresting and well-executed.