Advertisement

Love, unity and humanity are probably the only medicine the world needs as it bleeds…reports Alisha Inamdar
The world has been going through its worst since the last months.  The deadliest terror attacks have unfolded ever since the Paris attacks in 2015. The United Kingdom is going through its worst days as the terror attack struck Manchester and the capital city twice within a span of three months. The Nation was put on a Critical alert after the suicide bombing in Manchester Arena which killed 22 and injured more than 100 people. However, the situation was lightened from critical to sever within ten days.  The terror not only unfolded in the European countries, it also devastated Syria, Iraq and Afghanistan in the recent weeks.
Since these attacks have been shaking the world's power, the leaders are coming up with ideas and speeches to hold the strength of their nations in one word – UNITY. The United Kingdom which is often termed to be the world's largest diversity, proved it to the world that it won't let hate win over the love each community shares. The UK cannot be broken on the terms of hatred, and this was proven as Theresa May in her recent speech said, "the whole of our country needs to come together to take on this extremism, and we need to live our lives not in a series of separated, segregated communities, but as one truly United Kingdom."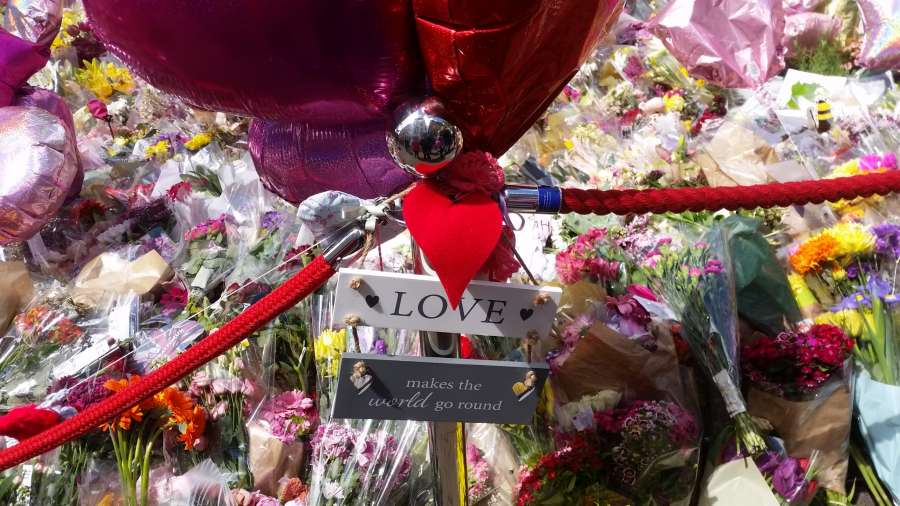 The brutal killing of innocent people can never be justifiable. Love, unity and humanity are probably the only medicine the world needs as it bleeds.  From Sikh families to taxi drivers; from homeless men to families with large homes, everybody came together to give a shoulder of support to the victims of the attacks. People from difference communities left aside their race, class, religion and colour and came together as one unit to help the helpless. People who could not physically support the victims came up with hash tags on social media – #RoomsforManchester, which provided shelter to the victims of the attack which shook the city of Manchester. Hate cannot kill hate, only humanity, peace and love can.
With fear in hearts and unity in blood, a lot of international students of Manchester Metropolitan University felt and witnessed the unity in the air of the UK. Sonal Wadhawan, a master's student of the university said," Initially I was very scared to even step out of my house, but gradually it made me strong on reading posts on the social media about people coming out and helping each other without expecting anything in return. They did not wait for anyone to ask them to help, taxi drivers and residents living nearby helped as much as they could. On seeing everybody's wet eyes at St. Ann square, it gave me the strength and made me believe in humanity once again."
On speaking to another International student, Apurva Kapadia said," I don't usually get easily affected by the attacks, as I witness one in my home town. However, on seeing the news about the eight year old victim, it really shook me. I was totally amused to see the people getting back to their normal routines within a day, proving that no matter what so ever happens, we cannot stop living our lives. On seeing the crowd yesterday at one love concert, in spite of the attack which happened on Saturday night in London, I must say that no one is weak in United Kingdom."
Though these incidents leave a sigh of fear in the minds, they have forever carved the symbol of strength and unity among the communities. People across the globe have shown tremendous amount of love for the victims of these attacks which prove that humanity still exists. The cowardly attacks of killing innocent lives have achieved nothing, but has certainly gifted us the strength to be with each other at crucial times. The bad days, give you the taste of the good days and hope for better days. Though countries all over the globe are sleeping with a fear in their hearts, these incidents have made them stronger and unified. The time has come, where we need to stand together in each other's support and say "enough is enough, you can't break us."