Advertisement

He stood out among Iran's ruling establishment with only wisps of hair on his chin instead of the full beards of his clerical colleagues and revolutionary commanders, but Ayatollah Akbar Hashemi Rafsanjani was also a pragmatic, savvy politician who sought a modus vivendi with the West, and demonstrated that democracy, though imperfect, was a feature of the Islamic Republic….writes Vikas Datta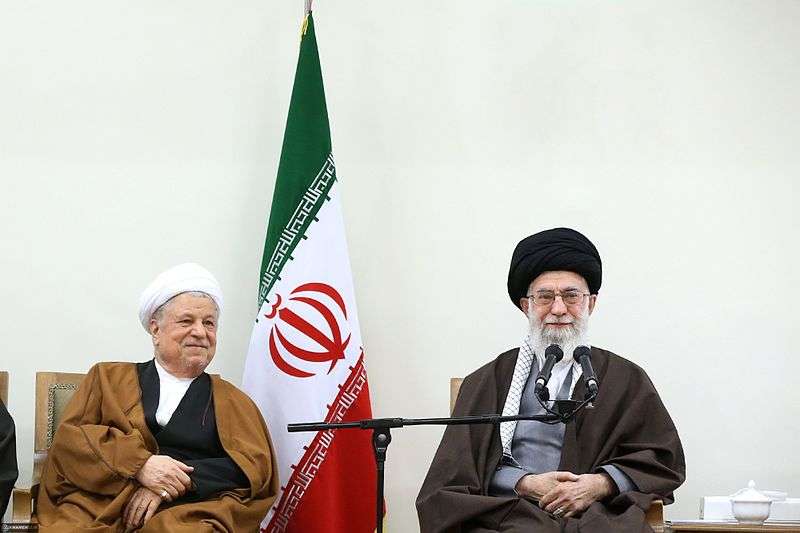 Long described as the second-most powerful man in Iran (after Supreme Leader Ali Khamenei, whom he had supported for the post after Ayatollah Khomeini's death) Rafsanjani, who died on Sunday at the age of 82, was among founding fathers of Iran's Revolution and Islamic Republic.
Born on August 25, 1934, in a village near the city Rafsanjan (hence his name) in Kerman province to a wealthy family of pistachio farmers, he went on to study theology in the seminary city of Qom with Khomeini, whose close lieutenant he became. (His family business continued to prosper and his wealth was recently estimated at nearly $750 million.)
Long opposing the Shah's rule and frequently imprisoned, Rafsanjani, after the Revolution, in whose success he was involved in as finance in-charge and conduit to other opposition groups, became a prominent member of the dispensation.
Serving as the Parliament's Speaker (1980-89), where he was a prominent voice in persuading Khomeini to end the war with Iraq, he succeeded Khamenei as President in 1989 and in his two-term tenure, led the country's reconstruction after the ruinous and ultimately futile decade-long war, as well as restoring relations with the Arab world.
He also was the chief of the Assembly of Experts (which among other duties, selects the Supreme Leader) from 2007 to 2011 and the first and still-serving head of the the Expediency Council, which served as an advisory council to the Supreme Leader.
But his most profound achievement was as an influential and courageous supporter of people's rights in wake of the contested 2009 presidential elections when Mahmoud Ahmadinejad was re-elected.
It was a full circle for Rafsanjani, after losing the 2005 Presidential elections to Ahmadinejad, whose populist message proved more alluring to the people at large beyond the elite and middle class who had benefited during his own presidency (1989-97).
Ahead of the June 2009 election in the run-up to which Ahmadinejad had regularly attacked him and accused him of bankrolling his opponent's campaign, he had written to Ayatollah Khamenei, seeking he "ensure that the election would be a fair one" (according to Iranian-American journalist and writer Hooman Majd's "The Ayatollah's Democracy", 2010).
In wake of the results, which led to weeks of riots and repression, Rafsanjani, whom Majd described as "not one to make mistakes" and "cool and collected", did not take any hasty decision and remained quiet.
Also the Prayer Leader of Tehran, he finally spoke his mind in his sermon after Friday prayers on July 17, 2009, to the overflowing crowd at the Tehran University Campus, ignoring any directives from Khamenei.
Rafsanjani, frequently called "Kuseh (shark)" by the irreverent Iranians due to his smooth facial features, and political acumen, did not mince any words, quoting Khomeini to stress how political legitimacy rested on people's consent, and the sanctity of their vote was paramount.
Maintaining Iran was a "theocratic republic", he said: "If the government is not Islamic, then we are heading nowhere. If it is not a republic, then it doesn't amount to anything."
He also went on, as per Majd, to call for "an open society in which people can say what they want to say", they should not be imprisoned for it and those who were, should be freed to re-unite with their families. Scuffles broke out but his message was clear, and soon the repression can said to have eased.
Rafsanjani lost his post as head of the Assembly of Experts in 2011 (though remaining a member) but was re-appointed chief of the Expediency Council the next year. He entered the fray in the 2013 Presidential elections but his candidature was disqualified. However, his supported candidate Hasan Rouhani went on to win, confirming he continued to be a leading mover and shaker in Iranian affairs.