Advertisement

The ICCR, the organisation tasked with projecting the country's heritage and engaging culturally with friendly countries, aims to set up more ayurveda chairs abroad as part of its bid to harness India's soft power as a "potent tool"….writes Sahana Ghosh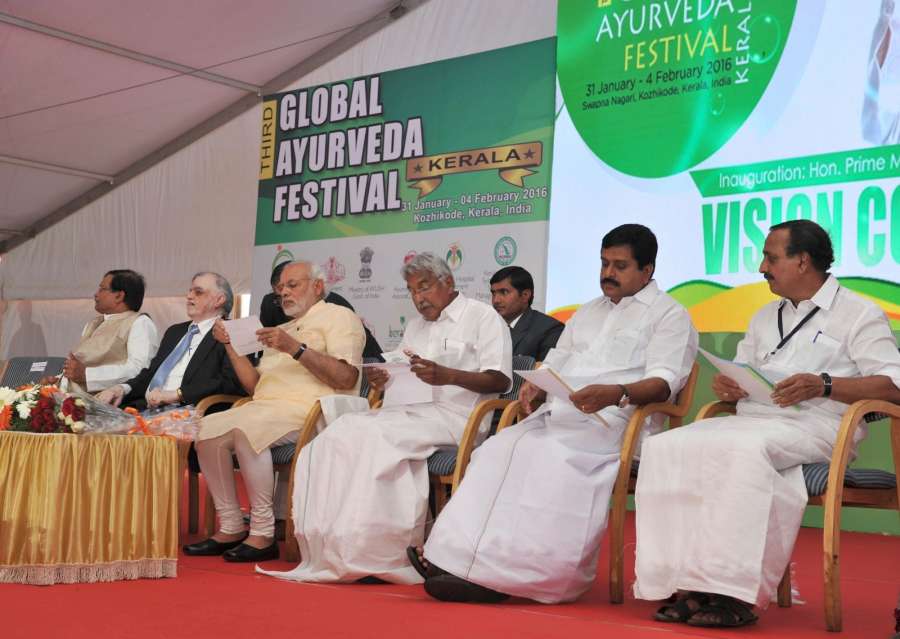 "If you want to be a superpower, soft power should be one of your potent tools," Amarendra Khatua, Director General of the Indian Council for Cultural Relations, told IANS in an interview here on the sidelines of the Vedic Mathematics International Conference.
He added that more chairs in ayurveda will be created in the coming years.
Noting that his mandate includes promoting and showcasing diaspora linkages, yoga and the ayurvedic pharmacopeia, the Director General underscored the importance of harnessing India's soft power with a more focused and transparent approach.
And to this end, "we are streamlining the activities of the ICCR and ensuring efficiency, transparency", he said.
The ICCR, which administers scholarships to international students, is also working on ensuring that these scholars become India's "constituencies" in the course of their future work.
"We receive 6,000 foreign students and they should become our own constituencies when they finish their education and go back," Khatua said, adding that the ICCR is "consciously nurturing the idea".
"At the moment there is no organised framework to track where they are and what they are doing. So we are computerising and recording everything from the day he or she comes as part of the 'Arrival to Alumni' initiative," the veteran diplomat said.
Odisha-born Khatua belongs to the 1981 batch of the Indian Foreign Service. During his diplomatic career, he has held trade and economic positions in various Indian missions around the world. His last posting was as Indian ambassador in Argentina. Uruguay and Paraguay.
In its renewed efforts to promote Brand India, ICCR's approach to conferences has also changed, Khatua informed.
"We are not doing full-tour conferences. Instead, we are organising little conferences such as those on Abdul-Qadir Bedil (a master of Persian poetry who was born in India) and an international qawwali festival in Tehran, among others," he said.
To empower up-and-coming artistes, ICCR will also empanel them for performances abroad.
"With regard to troupes which are going abroad, lot of empanelment has not been made. Young artistes are suffering and older artistes are doing well. So now we are trying to empanel all the young artistes so that everybody gets a chance," Khatua said.
Another initiative that the ICCR is promoting involves keeping the second-generation diaspora in touch with their mother tongues. "We are now sending secondary school teachers abroad so that the diaspora can be taught (the) ABCD (of Indian languages)," he said.
This apart, Khatua aims to take the two-way cultural diplomacy to Tier II and Tier III cities as well.
"We receive about 400 cultural troupes from outside and we send about 400 abroad. So we have to see that these troupes go to India's Tier II and III cities with a large middle class and educated population (so that) they know about these cultural aspects," he said.
India currently has 26 cultural centres across the globe. But more are needed if the country's soft power is to be put on effective display.
"At least six are in the pipeline during 2017. We have already announced centres for Washington and Sydney," he said.
India's stress on soft power is evident from the fact that on June 21, 2015, the first International Day of Yoga was celebrated all over the world.