Advertisement

Amid the initial pangs of demonetisation and cashless economy, people in central Assam's Morigaon district witnessed the ancient mode of transactions — the barter system….reports Asian Lite News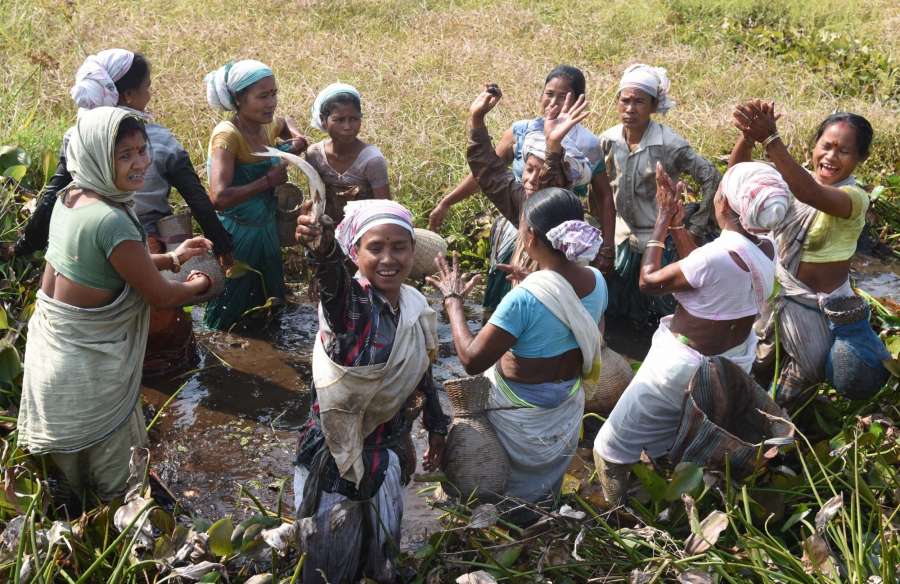 Over a hundred people took part in the seamless cashless transactions exchanging their goods with others at the annual "Jonbeel Mela" (meaning a fair organised near a moon-shaped wetland), which started at Jonbeel near Jagiroad on Thursday.
While the fair started on Thursday, the barter trade started on the second day of the fair, which is on Friday, and it would continue until Saturday.
The local inhabitants of the plains of Morigaon district participated in the fair with different items, like 'Peetha', 'Laru', 'Sandoh' (handmade sweet delicacies), while the people from neighbouring hill areas, including some from hills of Meghalaya and Karbi Anglong district of Assam came with home-grown vegetables, rice, dry meat, dry fish and other items to trade.
Besides the locals, hundreds of people also turned up in the Jonbeel Mela to become part of a rare event that takes place only once a year and has so far been able to uphold the ancient tradition of barter trade.
"I have bought Peetha and Laru and today (Friday) exchanged those with turmeric and ginger from another trader from the hills.
"There is no weighing system followed here. I show them the portion of my items to them and he in turn shows his portion for the trade. I agreed to take this and that was the deal," said Basanti Das, a local of Morigaon, who participated in the trade.
"The basic purpose is to keep alive the rich heritage and tradition of the Jonbeel Mela. The barter trade is the symbol of unity of the people of the plains and hills. There is no hard and fast rule for the trade, as anyone can exchange any amount of goods of their requirement," said Secretary of the fair organising committee, Jursing Bordoloi.
He said that the times are changing and it is difficult to continue with the barter system of trade.
"The barter trade done in the Mela is only symbolic. We also organise a modern-day trade fair here for the benefit of the locals, so that the historical event sustains," he explained.
"I have been hearing about the barter trade in Jonbeel Mela for a long time. My kids have also been asking me about this. This time I have taken my family to see the barter trade and become part of a historical event," said Raj Baruah, a local of Guwahati, who came to the Jonbeel Mela on Friday.