Advertisement

Heaps of snow, razor-sharp icicles, the cackle of low-flying geese and the warmth of families huddled together to ward off the cold — all these are markers of a great winter in Kashmir….writes Sheikh Qayoom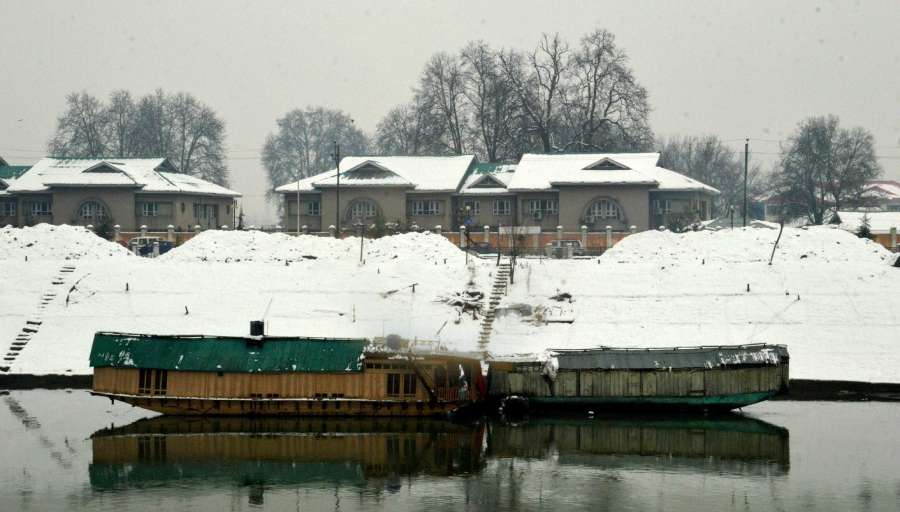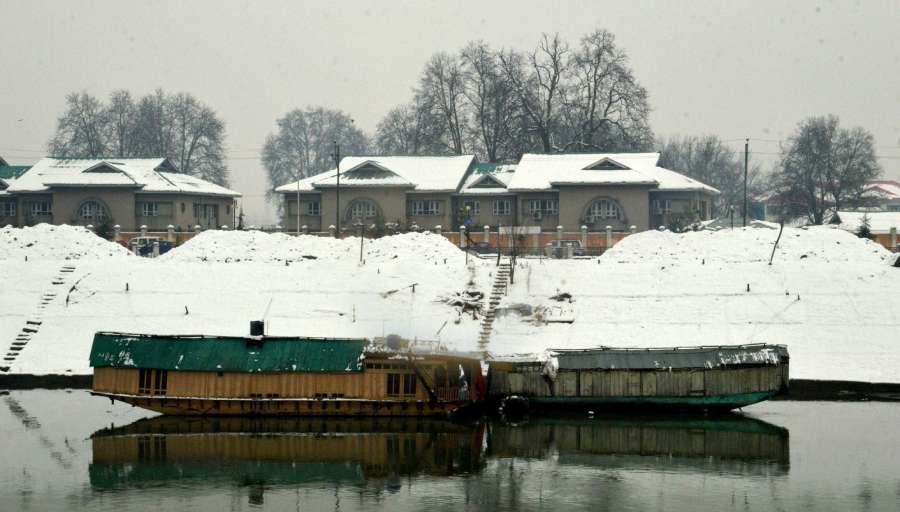 The fear instilled by an unprecedented six-month-long dry spell is over. Kashmir is back to what it has always been known and loved for. Heavy snowfall has replenished the perennial water reservoirs in the hills, even as the plains are intermittently lashed by moderate snowfall.
Farmers and apple growers have heaved a sigh of relief. The dry spell is no longer going to threaten their future.
Springs, streams, lakes and rivers are again flowing gracefully, even though partially frozen due to the bone-chilling cold.
"Before the snowfall, the Jhelum river (that cuts through the summer capital Srinagar) had been flowing at a record 40-year low. Other water sources feeding drinking water supplies, etc., had almost dried out.
"Rural areas, dependent on springs and streams, had been facing serious water shortages. Thank God, that situation has been reversed," said a senior engineer of the Public Health Engineering Department.
There are inherent hardships like road closures, erratic power supply, running noses and chilblains — the painful inflammation in skin due to repeated exposure to cold — that come as a package with a heavy snowfall in the Kashmir Valley.
But, for those who understand the logistics of living in the valley, these are temporary troubles, immensely compensated by what is commonly called the "harsh winter".
"What is Kashmir without snow? It is like living in a garden that has no flowers. I vividly remember the winters of my childhood. Our village would remain cut off for weeks without end during the 'Chillai Kalan'(40-day-long period of extreme cold beginning December 21)," said Haji Sidiq, 78, who lives in a north Kashmir village.
"Nobody ever died of cold or hunger those days, even when material affluence was nowhere near what it is today. Every village home had a cow, a small flock of sheep, some poultry, stocks of grain, pulses and dried vegetables.
"Kashmir was self-sufficient in more ways than one. No milk, poultry products, mutton or grains came from outside. We had less, but lasting supplies of these essentials of life. Cooking the fat rooster with turnips on the simmering heat of the firewood charged hearth by my mother used to be an occasion elders and children looked forward to in equal measure," Sidiq added.
His village is close to the famous Shallabugh Wetland Reserve that has been the winter home of migratory birds for hundreds of years. Little wonder, Sidiq recalled the cackle of low-flying geese, mallards and teals during heavy snowfall in the past.
"Heavy snowfall made high flying difficult for the migratory birds. They would fly almost at roof height in snowstorms, cackling and flapping to keep track of each other. For children, that pageant of colour and sound was nothing short of a royal parade," he explained.
Icicles hanging from thatch-roofed houses, long winter nights and rooms dimly lit by an oil or kerosene lamp provided ideal setting for the narratives of the traditional storytellers of Kashmir.
Storytellers would visit villages and urban areas at periodic intervals to amuse children and elders.
"The storyteller was a master narrator who would transport his audience to fairylands where princes fought demons. The good inevitably triumphed over evil — this basic moral lesson was taught to us by the storyteller," said Ghulam Nabi, 82, a retired school teacher.
As locals brave the vagaries of bitter cold this season, they are confident of the million flowers that will bloom in spring and summer because winter has been bountiful and "snowful" this time.