Advertisement

Human life is solely about love, says the author of a recent book that attempts to unravel several significant facets for those who aspire to be their own masters….writes Saket Suman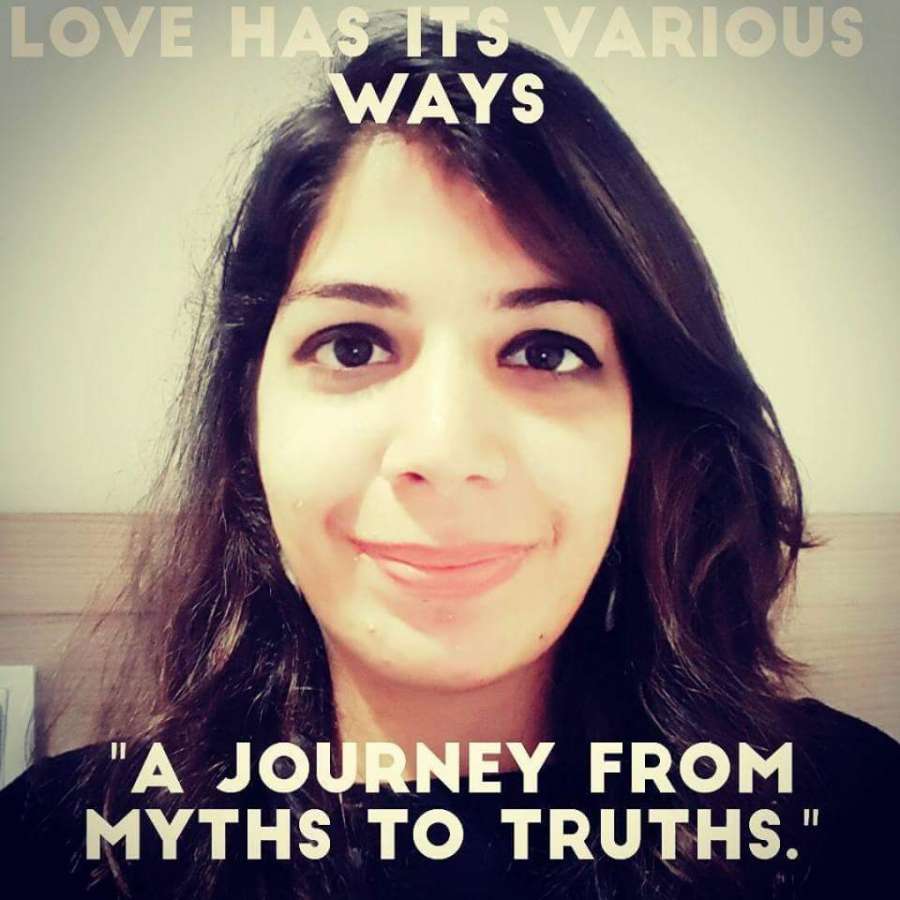 "When I say love has its various ways I simply want to illustrate that love isn't only about love between two individuals. Love can be felt in various forms starting with ourselves, love for a pet, for career and many such things," Divya Kapoor, the author of "Love has its various ways" (Balboa Press/$9.99/pp 114), said.
"I believe all we are is pure love. When I was sitting one day and pondering who are we I could just derive that we are our love nothing less and nothing more. I love myself as I believe our foremost relationship is with ourselves and if that is a healthy one so are the others," added Kapoor, who describes herself as a a selective-journalist, a transforming-teacher, an avid learner & translator, a keen-traveler, an enthusiastic-life-coach and a tarot reader.
Kapoor, who has brought all these elements together in her book, contended that one of the most significant qualities that an individual requires is the ability to let go. Asked to elaborate, she said that forgiveness frees one from his heart and it is, therefore, no favour to those whom we forgive but a favour to ourselves.
"We aren't doing any favors to the one we are forgiving; rather we are helping ourselves to overcome the hurt and take the learning ahead. I think in contemporary times forgiveness has lost its meaning as people are into whims and fancies. They are hardly questioning themselves whether they want to live an abundant life other than worldly pleasures. Everyone is in a rat race and in competition with other. So they think that forgiveness is stupid but it's the virtue of the courageous," maintained Kapoor, who has a degree in mass communication.
She is currently pursuing a masters in travel journalism to further her passion to explore new horizons and gain further insights.
The book is replete with anecdotes, signifying some important qualities that one requires to be his own master. Kapoor agrees with Kipling's philosophy, "If you can make one heap of all your winnings/And risk it on one turn of pitch-and-toss/And lose, and start again at your beginnings/And never breathe a word about your loss," symbolising that one needs to be bold enough to take risks in life.
"Winners takes risks. The leap of faith is very important and only people who have trusted the universe enough can do this. We are fearful of taking that leap of faith as we have never trusted the universe enough. The irony everything you want is on the other side of the bridge.
"To inculcate that faith, it's important you start appreciating the way the universe has served your needs since you were born. To strike a balance it's important to know when to take a risk and playing safe won't serve you and you have to trust the energy and take a step for your own growth. Either you drown in fear and stay stuck in the same place for ages or you rise in the faith and discover a new place," Kapoor shared.
"Love has its various ways" is also about creating leaders, getting people out of depression and making them best version of themselves, the author said. She expects that her readers delve into "the path of inner journey and to start trusting themselves".