Advertisement

Have you seen the pictures of the iconic Eiffel Tower on the Champ de Mars in Paris? A large ethereal photograph of the 19th century architectural marvel welcomes one to "La Vie A Paris," an exhibition of photographs by Rupin Thomas. The photograph of Eiffel Tower, like most others on display, brings a different perspective to the much known tourist site….writes  Saket Suman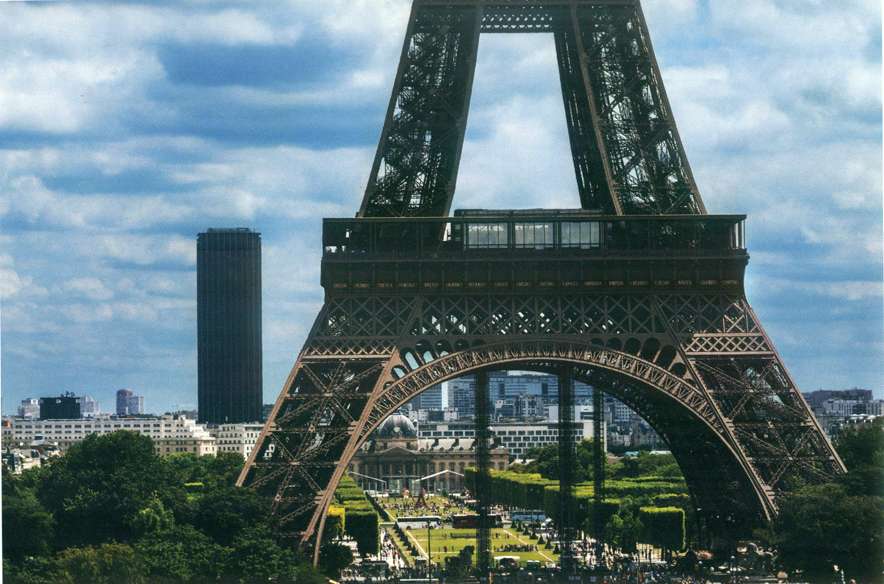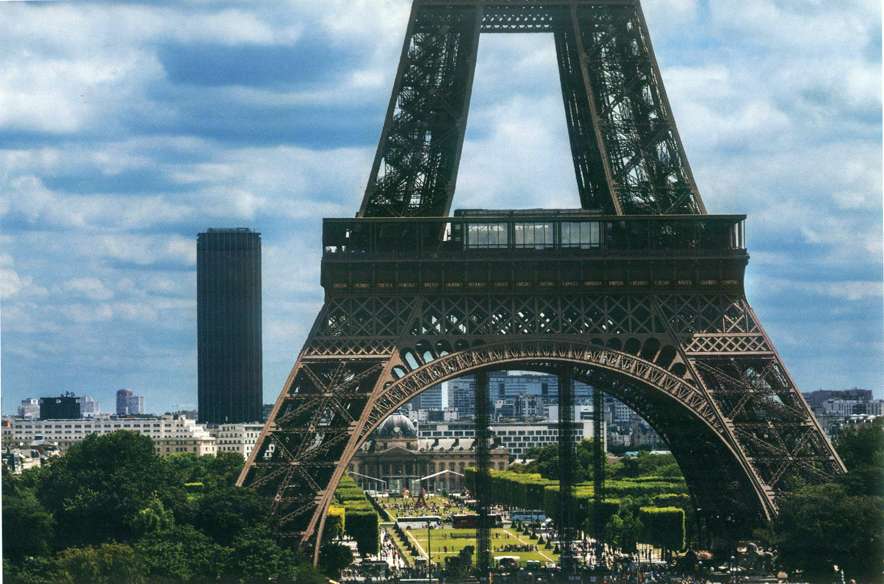 While most photographs of the Eiffel Tower focus on the abundance of its architectural motives and span vertically upwards to create a full, life-size emporium, Rupin Thomas has struck the chords just right in his horizontal portrait that barely captures one-fourth of the tower but brings alive the lively cacophony of the park seen right through the tower.
This iconic picture grabs one's attention, brings a different narrative to the much popular tourist destination and more than anything else it casts some sort of a spell on the visitors, compelling them to step inside and discover more unknown facets of Paris.
Thomas brings alive Paris and intimately captures the "City of Love" through its grand buildings, breathtaking landscapes and of course, it's graffiti.
Titled 'La vie à Paris: A Study in Volition,' the show takes a look at life in and around Paris through a week-long exhibition of 50 photographs at the Lalit Kala Akademi. The exhibition was jointly inaugurated by NITI Aayog CEO Amitabh Kant and designer Ritu Beri on Sunday evening.
An economist by training who has spent over 10 years in the US and around four years travelling in Europe, Rupin outlines the evolving city of Paris through images clicked over a period of three summers, focusing the brilliant juxtaposition of the old and the new.
Curated by the photographer's mother, Uma Nair, the images are mounted in four categories with a cross section of Eiffel Tower and a picture of the 10th Arrondissement just below it greeting visitors.
The 34-year-old photographer said that he was drawn to the beauty of the city and wanted to document it. The show is broken into four parts — Landscapes; Still life studies; Solitaire, Quiet corner; and Street Art and Graffiti.
The walls adjoining an abandoned rail line that once encircled the city and separates some of the oldest and affluent neighborhoods from the up and coming ones inhabited with more first generation immigrants offer a canvas for graffiti.
"The old railway Petite Petite Ceinture (translated as the 'Little Belt') goes around Paris and separates the old Paris with the New Paris. It is very unique as you can see a lot of refugees and homeless people. It contains lot of interesting iconography and graffiti and it helps understand the balance between the haves and the have nots," Thomas said.
The exhibition is also showcasing an entire section of photographs on benches and chairs of Paris, belonging to different periods in history.
"I find public benches interesting as they are used to sit and ponder or meditate. The simplicity of a bench almost feels like a church because in a church people go to find solitude. I find it is a non partisan thing, something akin to life in Delhi where people line up to take a seat," he added.
"Rupin has walked, he has cycled, he has spent many hours in solitude to realise the truth of Goethe's words who had said Paris is a 'Universal city' where every step upon a bridge or a square recalls a great past, where a fragment of history is unrolled at the corner of every street. These photographs have been selected from a body of over 2000 works, each of them wonderful in their own right," curator Nair said.
The landscape and the still life series, the curator said, has to do with another change of scenery, another transformation of the world, the transition from a traditional suburban fabric in a concrete and impersonal suburb.
During his formative years under the tutelage of the celebrated African-American photographer Brian Jones, Thomas decided to delve deep into the study of abstract black and whites, at George Washington University and created a body of works which were showcased in "A Study on Composition" at Montgomery College.
He currently works with a Nikon D200 and a Canon 20D, his works have previously been used commercially in curatorial projects and a select group of publications as well.
The show continues till February 25 at the Lalit Kala Akademi.