Advertisement

The last few years have seen a sudden rise of literary festivals across India as well as the rest of South Asia but apart from a handful of them, most struggle not only to draw audience but also to survive. The ongoing Delhi Literature Festival is also no different….writes Saket Suman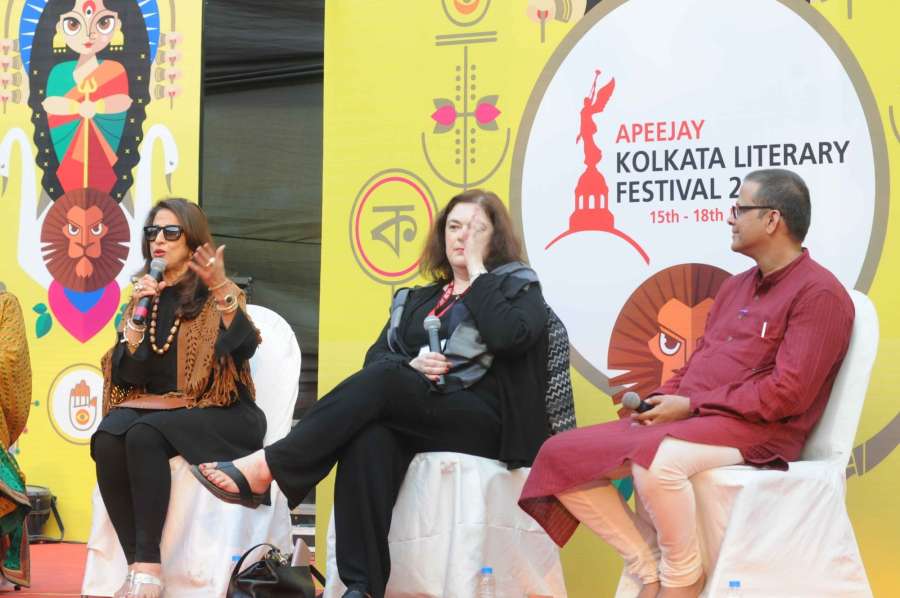 The first day of the festival saw the presence of some eminent personalities, popular author Ira Trivedi, noted poet and literary critic Ashok Vajpeyi, singer and BJP MP Babul Supriyo, Aam Aadmi Party politician Somnath Bharti and CEO NASSCOM Foundation Shrikant Sinha, among others were expected to draw huge crowds.
On the contrary, only a few turned out to attend the session. On the second day as well, the festival did not achieve any feat in terms of footfall. Where do they go wrong?
One possible reason may be the poor organisation of the festival. Two important sessions today, for instance, have been cancelled. Niti Ayog CEO Amitabh Kant was expected to share his perspective on Make in India and Nepal's first billionaire was also scheduled to share his success story here. At the last moment both of these sessions were cancelled, disappointing the few who had turned out at the venue.
On the first day of the festival too, speakers were changed, some were invited at the last moment as others failed to make it. So much so that the organisers of the lit fest are still looking for moderators for two sessions scheduled to take place tomorrow.
If this is not enough to keep the crowds away, add to it the effect of mismanagement. None of the sessions start as per schedule and even the speakers take the liberty to divert from the subject of the discussion.
The Delhi Literature Festival organisers may have been disappointed by the low footfall but the continued delays, frequent changes in sessions and speakers, cancellation of sessions and other similar mismanagements seems to have further disappointed the audience.
"I came to hear this session on oral traditions but look what the speakers are talking. They have diverted from the subject and the moderator has forgotten to remind them that it is a talk on oral traditions and not about the childhood friendship of two panelists," said Ashish Singh, a visitor to the festival.
Sneha (23) and her group of friends from the University of Delhi had recently been to the Jaipur Literature Festival and they arrived here with similar expectations. "I am disappointed actually. The session did not start on time and then the discussion is nowhere close to what is mentioned in the programme," complained Sneha.
So, why do we have so many literature festivals and what purpose do they serve?
"The reason is that apart from English too, we have a very rich background in regional languages. A lot of work has been done by many circles. JLF came like a pioneering movement and sort of glamorised literature.
"People thought that if Jaipur can have a world class festival then why can't we? Many of them had the strength to build their own circuit but it requires a lot of planning and funds," Imtiaz Alam, who has been involved in organising a number of similar events, told.
A publicist, on condition of anonymity, told that most literature festivals have tried to only copy from JLF rather than building their own brand.
"If they, instead of copying from JLF, build upon their own strengths and do something innovative then perhaps they are here to last. Otherwise they are all going to die down soon," he said.
It is an irony that out of the 365 days a year, India hosts close to 145-150 literature festivals every year. Add the various food, arts and other cultural festivals that happen almost on the daily basis and an astounding number totals up.