Advertisement

A day after the BJP's thumping victory in Uttar Pradesh on Saturday, a little-known progressive Kannada writer became the victim of an ink attack in Davangere town by a group of suspected right-wing activists. In gross defiance of the law and freedom of expression, his face was smeared with black ink in broad daylight. An isolated incident or the new order?….writes  Saket Suman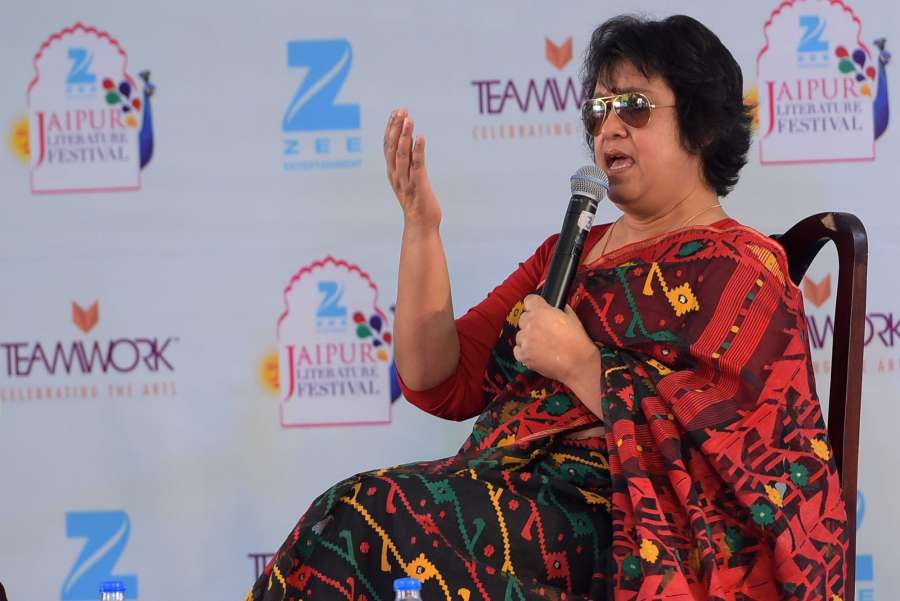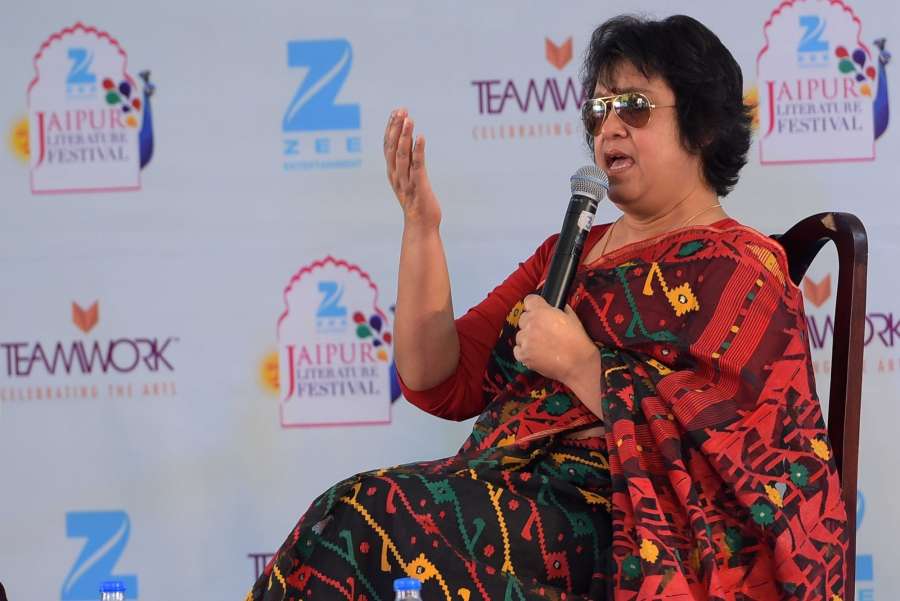 Yogesh Master, who is said to have hurt the sentiments of Hindus by depicting Lord Ganesha in poor light in his novel "Dhundi", is only the latest addition to a long list of writers — Salman Rushdie, Taslima Nasrin, Tarek Fateh, Perumal Murugan, Ramachandra Guha and Romila Thapar, among others — who have been target of fundamentalist elements.
While the fear of book bans continues to prevail, protests, ink attacks and trolls have now emerged as weapons of choice against writers and intellectuals.
In the past, it was primarily politicians who were victims of ink attacks, but authors and rational thinkers too live in similar fear now. How did things go upside down?
One defining moment was the ink attack on Observer Research Foundation's Sudheendra Kulkarni for organising the launch of former Pakistan Foreign Minister Khurshid Mahmud Kasuri's book "Neither a Hawk, Nor a Dove" in 2015.
The Delhi launch of the book went undisturbed, attended by high-profile dignitaries, including former Prime Minister Manmohan Singh, but both Kulkarni and Kasuri were repeatedly warned to cancel the event in Mumbai by the Shiv Sena. And when they refused to bow down to pressure, Kulkarni became the victim of an ink attack by Sena members ahead of the launch in Mumbai on October 12, 2015.
This incident, carried out by a leading political party, to a large extent boosted the morale of the fundamentalist elements, who saw it as a weapon to counter those they disagree with.
If ink attacks on writers are disturbing, imagine the impact of death threats and actual killings of writers on those who write on similar themes.
Welcome to the curious case of Tamil author Perumal Murugan. In January 2015, he announced he was giving up writing after he came under attack from Hindutva supporters, who claimed that his novel "Madhurobhagan" was blasphemous. The novel explored the problems of caste divisions in the context of a childless marriage and alludes to real-life places and communities such that actual communities were considered to be slurred.
"Perumal Murugan the writer is dead. An ordinary teacher, he will live as P. Murugan. Leave him alone," he announced before deciding to quit writing.
Almost two years later, the Madras High Court dismissed the plea that called for the prosecution of the author and ban of his "offensive" book. Murugan said although he was considering reissuing his earlier books, he would do so only after careful reviews and revision. It was a sad twist in the tale of a courageous writer — readers expected the return of a triumphant Murugan, but two years of oppression had taken its toll on him.
But should a writer actually be scared of death threats in a vibrant democracy like ours?
Why not, if you look at the killings of scholar M.M. Kalburgi and rationalists Narendra Dabholkar and Govind Pansare between August 2013 and August 2015. This had led to a massive campaign of returning the prestigious Sahitya Akademi Awards by headline authors in 2015 but seems to have brought little relief even two years later as death threats against writers continue to surface.
And then there is always the fear of protests for "hurting sentiments". Although this isn't something new, the trend has caught on since the rise of literature festivals. The likes of Taslima Nasrin, Ashis Nandy and Tarak Fateh have been at the centre of several controversies at literature festivals.
The primary argument of the protesters has little to do with what a writer actually speaks at the venue, but with the general perception of the writer and the kind of media coverage that such protests gain.
Last but not the least is the disgraceful trolling that several writers have to withstand on social media. From outright abuse to disgusting memes, liberal writers have seen them all. What is worse is the fact that many of them, like Amartya Sen, are not even active on the social media but there is no escape for them.
The online trolls are actually ahead of their times. If you thought it was only limited to social media, you may want to check the pages of authors like Ramachandra Guha, Amartya Sen and Romila Thapar on bookselling e-commerce sites like Amazon and Flipkart, or even Goodreads. Scores of negative reviews and disturbing comments are posted against them even before the actual release of their books.
These lethal weapons are silently causing havoc to the literary fraternity and are not limited to or targeted at only writers from one particular point of view. Any writer who seems to disagree with a fundamentalist outfit — we have so many of them — is at the receiving end.