Advertisement

The world leaders with the likes of  German Chancellor Angela Merkel, has US President Donald Trump, Russian President Vladimir Putin, Indian Prime Minister Narendra Modi and Chinese President Xi Jinping gathered together at the German city of Hamburg for attending the 12th G20 summit….reports Asian Lite News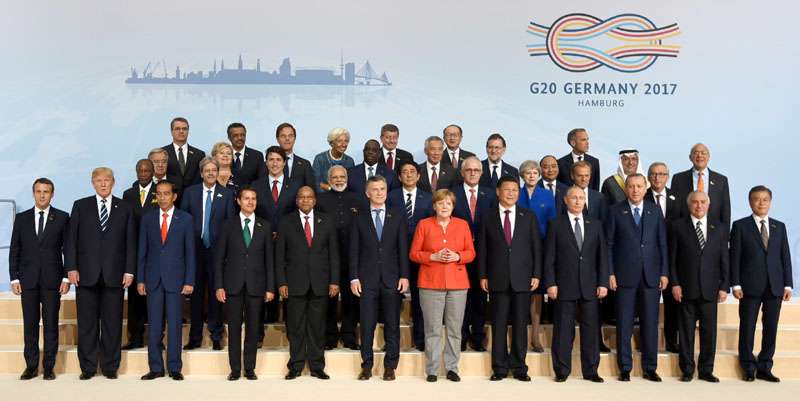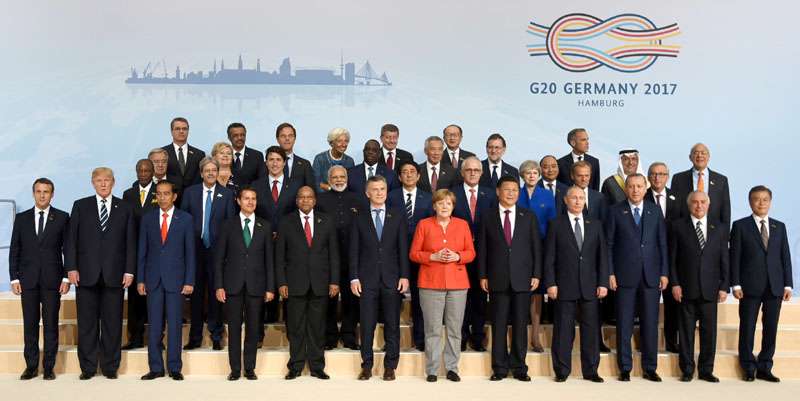 The G20 Summit of leaders from the world's major economies started on Friday in the German city of Hamburg with the first meeting focusing on international terrorism.
Hosting leader German Chancellor Angela Merkel received the other heads of state and government in the northern port city amid tight security, reports Efe news.
Following talks among the leaders on terrorism, two thorny issues due to lack of consensus with the US were set to be discussed at the negotiations table: free trade and the fight against climate change.
The summit, which this year is chaired by German Chancellor Angela Merkel, has US President Donald Trump, Russian President Vladimir Putin, Indian Prime Minister Narendra Modi and Chinese President Xi Jinping attending, among others.
Merkel met US President Trump the day before in an effort to pave the way for a possible agreement.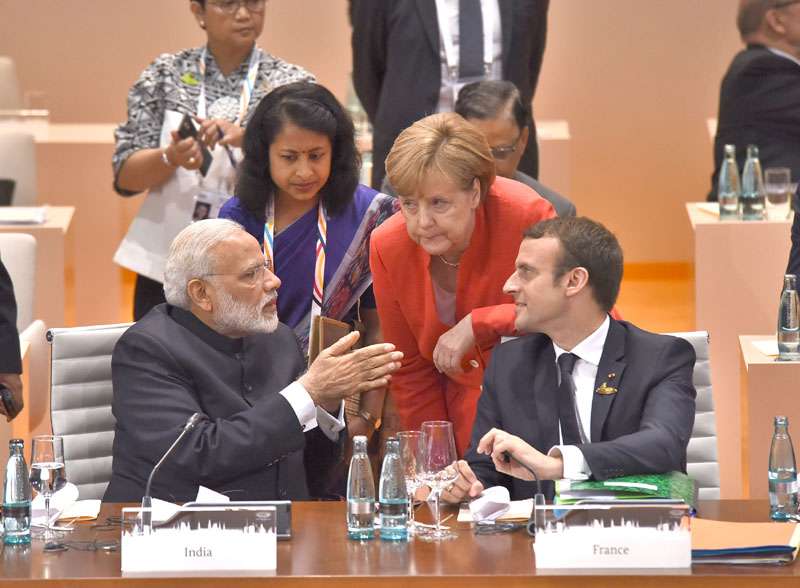 Besides hosting the plenary sessions, Hamburg would also see the first meeting between Trump and Putin.
Trump had already said on Twitter that he was "looking forward" to his meetings with world leaders, "including my meeting with Vladimir Putin".
He was also expected to hold his first bilateral meeting with Mexican President Enrique Pena Nieto, who earlier in the year cancelled a visit to the White House over tensions surrounding Trump's plans to construct a border wall between Mexico and the USA and make the Latin American country pay for it.
The G20 Summit takes place from Friday to Saturday and protests are expected to be held throughout.
Meanwhile, over 100 police officers were injured and 44 demonstrators were arrested during an anti-G20 protest in the city.