Advertisement

Mohamed bin Zayed orders waiving of 20% co-payment for Thiqa card holdres….reports Asian Lite News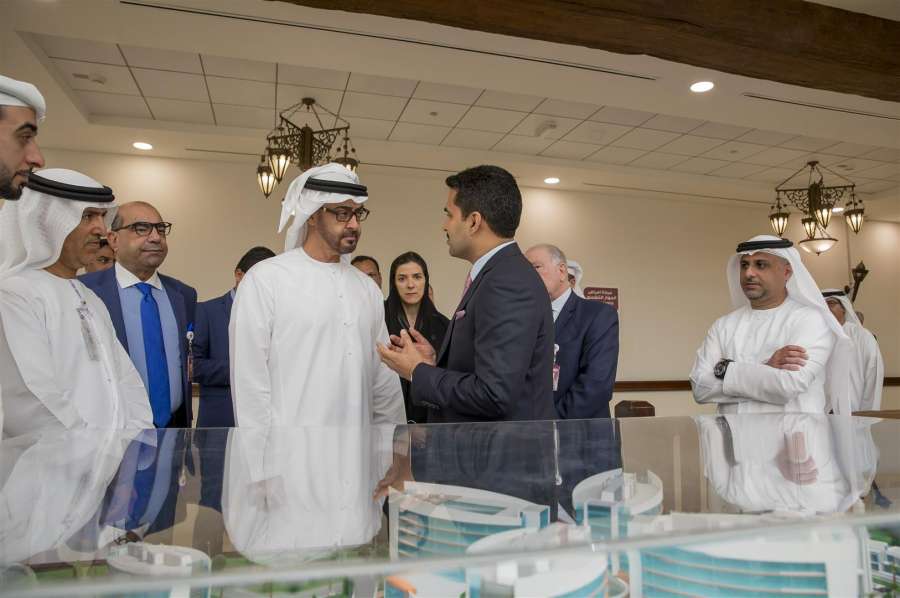 His Highness Sheikh Mohamed bin Zayed Al Nahyan, Crown Prince of Abu Dhabi and Deputy Supreme Commander of the UAE Armed Forces, visited the Burjeel Hospital.
He was accompanied by Dr. Mugheer Khamis Al Khaili, Chairman of Health Authority – Abu Dhabi (HAAD) and Prof. Maha Taysir Barakat, Director General of HAAD.
Sheikh Mohamed was received by Dr. Shamsheer Vayalil, Chairman and Managing Director of VPS Healthcare: Omran AL Khoori, President, Business Development, VPS Healthcare; Burjeel Hospital's Medical Director Nabil Debouni and Chief Medical Officer, Dr. Yassin Ibrahim.
During the visit, His Highness expressed his support for the private sector and his keenness to enable the private healthcare sector to play a larger role in transforming Abu Dhabi's and the UAE's healthcare ecosystem. Sheikh Mohamed visited various departments at the Burjeel Hospital, interacted with patients and inquired about their well-being.
Sheikh Mohamed was also provided an update on the upcoming Burjeel Medical City, which will open in 2018 and focus on ultra-specialized domains like Oncology and will also include an advanced Imaging department, an Emergency Department, and a Rehabilitation Centre with Prosthetics & Orthotics services, Outpatient Clinics, a large retail area, and state-of-the-art Operating Theatres & associated Critical Care Areas. The AED 1.2 billion hospital is an investment to provide world-class healthcare services right here in the UAE Capital.
Sheikh Mohamed ordered waiving of the 20% co-payment for holders of Thiqa medical insurance card, when receiving treatment at the private healthcare facilities in Abu Dhabi.
He also issued directives to set up a specialised medical college and to build a specialised healthcare city that would further strengthen Abu Dhabi's position as key regional destination for healthcare services and medical tourism.