Advertisement

One of the country's leading demographers said Australian men have the longest life expectancy in the world because of the nation's strong public healthcare system and a lively "outdoor lifestyle"….reports Asian Lite News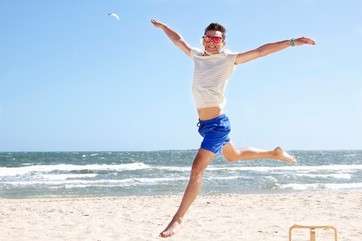 According to the results of a study published in The Lancet medical journal, Australian men born in 2010 had the longest life expectancy of any men in the world, Xinhua news agency reported.
Demographer Bernard Salt described the results of the study as a little surprising considering Australians have notoriously poor diets, but said a "pretty good quality of life" counteracts the poor eating habits – attributing a lively outdoor lifestyle to the longevity.
"I was a little taken aback by that report because I thought the Japanese men and women were streets ahead," Salt said.
"To have the highest life expectancy says something about the lifestyle in Australia, particularly in men.
"It comes down to healthy outdoor living and quality of health care. All of these things contribute to a pretty good quality of life."
The study said by 2030, South Korean men will live, on average, until 84.07 years while their Australian counterparts will live 84 years. By 2030, Australian women will be ranked sixth, living 87.57 years.
Salt said Australia's strong public healthcare system and world-leading health research institutes meant Australians were always first to learn about the newest healthy habits.
"I will say that Australian men since the 1940s, everyone smoke and drank… but we've become far more aware about being able to manage lifestyles better. We're healthy, outdoorsy people," Salt added.