Advertisement

In a breakthrough that could transform the despair of diabetics into dimples of relief, Indian scientists have designed an insulin-like oral substance, nicknamed "Dimpi", which they claim can be used to tackle both Type 1 and Type 2 diabetes….writes  Sahana Ghosh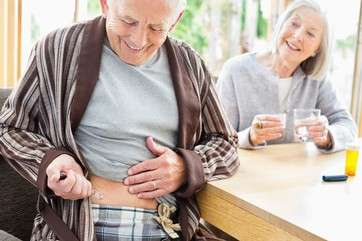 Over 400 million people across the world grapple with the disease and India figures among the top countries with a high diabetic population. It doesn't discriminate between the rich and poor and even celebrities like Oscar winners Tom Hanks and Halle Berry — not to forget prominent Pakistani ex-cricketer Wasim Akram — are not spared.
Efforts to develop non-toxic oral replacement for insulin have been on for the last several years but none of the molecules designed so far have reached the stage of clinical application due to efficacy, safety and stability issues.
But a team of researchers attempted to turn the problem on its head. The result: DMP (dimethyl proxy vanadate), referred to as Dimpi.
"The small molecule 'dmp' developed by our group is orally active, cost-effective, stable at room temperature and free from significant toxicity as seen in animal models," endocrinologist Satinath Mukhopadhyay at the Institute of Postgraduate Medical Education & Research, Kolkata, said.
Almost 25 years in the making, Dimpi was whipped up at Mihir K. Chaudhuri's lab in Tezpur University in a collaborative effort involving Visva-Bharati, Santiniketan, Regional Centre for Biotechnology, Haryana, National Institute of Immunology, New Delhi, and the Defence Research Laboratory, Tezpur.
Dimpi trumps the hurdles presented by conventional insulin replacement therapy (including injections and pills), Mukhopadhyay said.
Destruction and dysfunction of pancreatic beta cells (insulin producers) are of common occurrence in both Type 1 and Type 2 diabetes and insulin injection becomes a compulsion.
They can be expensive and like some oral anti-diabetic drugs (such as thiozolidinediones or TZDs), can cause undesirable effects, such as edema, weight gain, heart failure and hypoglycaemia (low blood glucose).
A fall in blood glucose may lead to headache, weakness, sweating, tremors and the like, and, if severe, may result in death. No adverse effects were seen with the use of Dimpi in animal models, the researchers noted.
"The new molecule also does not meddle with growth metabolism as insulin sometimes does if administered for a long time," said Samir Bhattacharya, Emeritus Professor, School of Life Science, Visva-Bharati and a corresponding author of the study, published in PLOS ONE in January.
The molecule takes off from vanadium, deployed as anti-diabetic agents in research due to their insulin-like activity.
But the dose at which these compounds bring in to play their anti-diabetic effects could be too toxic for clinical use in humans, Bhattacharya said.
So to troubleshoot, the researchers crafted Dimpi, which not only displays powerful insulin-like action at a lower dose but also slashes insulin-resistance and makes the body more responsive to the insulin available.
The dual properties take care of the two forms of the disease, they said.
In Type 1 diabetes, the body's immune system attacks the cells that produce insulin, resulting in no, or a critically low amount of, insulin. So it becomes necessary to take insulin, without which the body can't properly get the energy and fuel it needs from glucose.
Type 2 diabetes is often a result of the body's inability to make enough of, or to properly use, the insulin that is produced. This requires diet, exercise and medication to bring the blood sugar under control.
Lauding the development, Partha Chakrabarti, an expert in metabolic diseases, said the work revitalises the possibility of orally-administrable drugs that have insulin like action.
"If the follow-up studies are fruitful, usage of this compound could reduce or even eliminate the use of insulin in some patients. Although development of small compounds at the laboratory and its appearance in the market is marred with lengthy, tortuous and complex processes, this work gives us new hope for a new generation anti-diabetic therapy," Chakrabarti, Senior Scientist, Cell Biology & Physiology Division, CSIR-Indian Institute of Chemical Biology, said.