Advertisement

A 36-year old Egyptian woman, weighing around 500 kg, who arrived in Mumbai on Saturday for a weight reduction programme, will be treated free of cost….reports Asian Lite News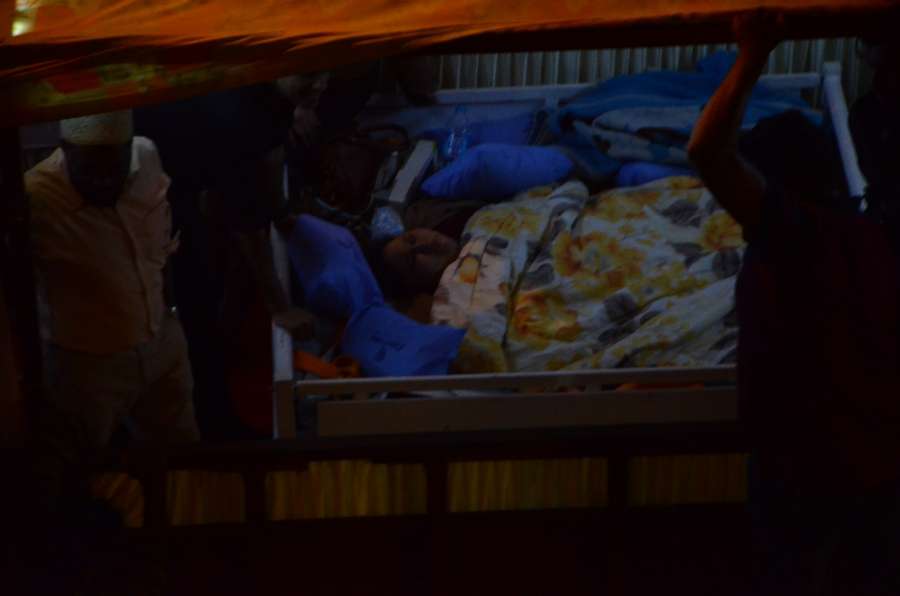 Eman Ahmed Abdelaty, who reached Mumbai by an Egypt Air fully-equipped cargo flight, and was lifted by a crane to a waiting specially modified truck outside the Chhatrapati Shivaji Maharaj International Airport, has stepped out of her home first time in over 25 years.
"As this is a unique case, we have decided to treat it gratis till she becomes fully normal again," said renowned bariatric surgeon and team leader Muffazal Lakdawala of Saifee Hospital.
Her transportation costs from Alexandria, Egypt, have run into around Rs 8 million which is being covered through donations and crowdfunding as the family is unable to afford the same, said the hospital CEO Huzaifa Shehabi, addressing mediapersons here.
Accompanied by her sister Shaimaa Selim, Eman is undergoing various tests at the hospital and the surgery is expected to be done after around a month or so, Lakdawala said.
Considered the heaviest living human in the world – Eman was received by the Egypt Consul-General in Mumbai, Ahmad Khalil, around 4 a.m. on Saturday at the airport.
She was lifted by a crane onto a waiting truck outside the CSMIA (airport) and transported to the hospital with a police escort and an emergency ambulance in tow, around 15 km downtown.
Since the past over a month, Saifee Hospital has been making elaborate preparations for the celeb patient and ordered a special massive bed to bear her load, a specially made room with critical facilities and other amenities, besides a team of experts.
Lakdawala explained that besides her weight, Eman is a high-risk patient with myriad medical, physical and psychological conditions – and bringing about a semblance of normalcy in her life would take at least three-four years.
"It is truly one of the foremost medical challenges faced by the Indian healthcare sector… After the first surgery, we hope to reduce around 150-200 kg which will make her move around a bit, attend to her personal needs, etc," Lakdawala said.
Later, she will be allowed to go home, and return after another three years for the second surgery when the doctors hope to bring her weight around 100 kg.
Asked about the causes leading to her condition, he said that the hospital will also undertake genetic tests to determine this since nobody in her family is suffering from such severe obesity.