Advertisement

If you still believe that genes determine your identity, then you are wrong. The recent studies show that Yoga, he said, can help people overcome their genetic inheritance and change their health outcomes….A special report by Arul Louis for Asian Lite News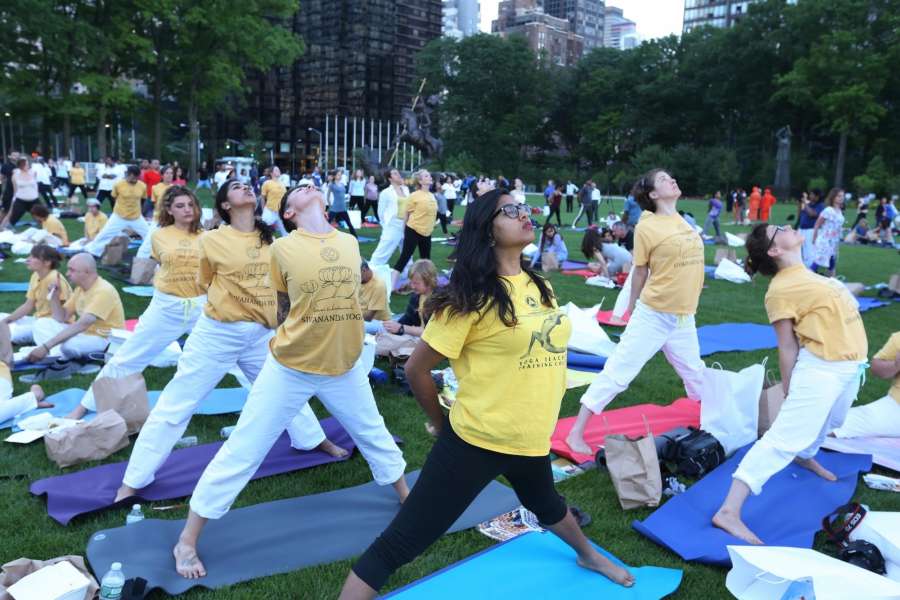 Yoga empowers people to take control of their lives and achieve better health at lower cost to society, according to experts at a forum in United Nations celebrating the Third International Day of Yoga (IDY)
Bruce Lipton, a developmental biologist, said the emerging field of epigenetics shows that "we are not determined by (our) genes" and can be "powerful mastersa of one's own life. Yoga, he said, can help people overcome their genetic inheritance and change their health outcomes.
This year's IDY theme was "Yoga for Health" and the science, health, business and yoga experts on the panel at the UN spoke of how its proliferation can lead the way to better health for all with a reduction in healthcare costs and achieve the UN's Sustainable Development Goals.
The World Health Organisation (WHO), which co-sponsored the event, is in the middle of a year-long campaign, "Let's talk about depression," which takes aim at this specific mental health problem.
Nata Menabde, the Executive Director of WHO UN Office, said yoga combats depression and has a role in the campaign.
WHO was collaborating with leading academic institutions around the world, including some in the Ivy League, on scientific research on the health effects of yoga, she said.

Yoga can reduce medical expenses through preventing diseases, she added.
Swami Chidanand Saraswati of the Paramarta Niketan Ashram in Rishikesh said healthcare should move from medicine to meditation because of its power to heal.
In hospitals, he said, meditation should be used alongside medication as society moves from healthcare to "yoga care". This would lead to tremendous savings in healthcare costs, he added.
Keith Mitchell, a former US National Football League star who suffered a career-ending spinal injury during a game that virtually paralysed him, gave powerful testimony about the healing power of yoga.
Starting with breathing exercises and then through other yoga exercises, he was able to walk again, he said.
Lack of connection to family and society lies at the root of illnesses and yoga can help overcome this through bringing about a connection to family and society, said Sadhvi Bhagawati Saraswati, also of the Paramarta Niketan Ashram.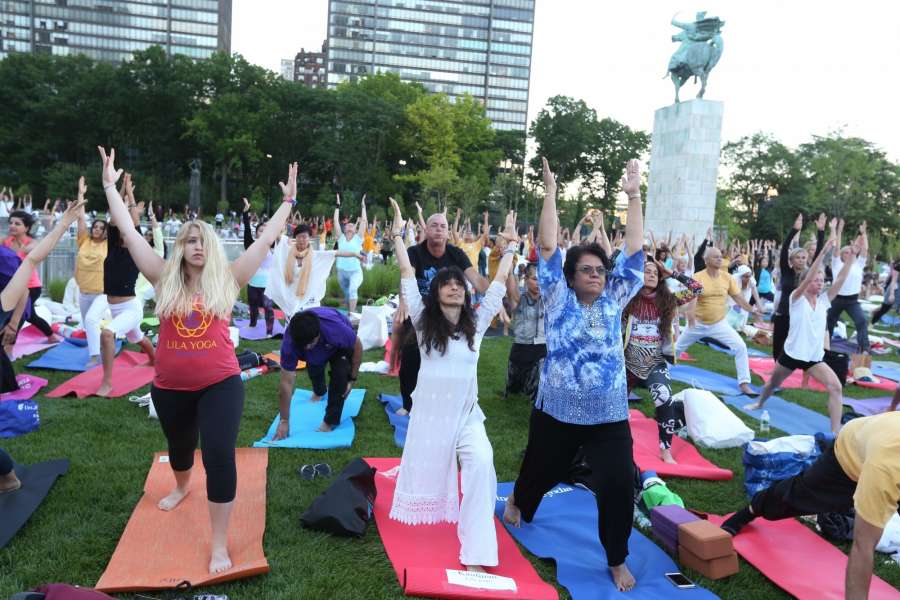 Citing the cases of amputees continuing to feel pain in their phantom limbs — the parts that have been removed — she said that experience of physical pain is in the mind and yoga, through its effects on the mind, can help control pain.
Another testimony to the power of yoga in a different area came from Stanton Kawer, the CEO of a US marketing company. He said that what he learned through yoga helped his business when applied to the work environment.
Workers' engagement with their work and company ultimately boosts the success of the company and this could be achieved through yoga, he said.
Bringing the yoga principles of honouring and respecting people to the workplace makes a difference and this has worked for his company, he said.
Actor-activist Anupam Kher said that often one's happiness is left in the hands of others, but yoga's impact is enabling one to be oneself and finding happiness within.