Advertisement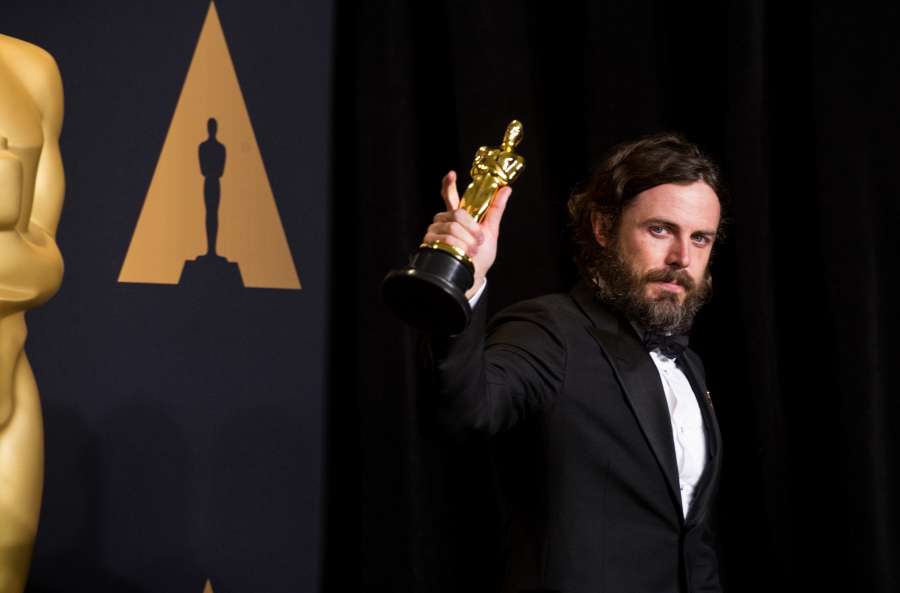 Actor Casey Affleck says he feels guilty about not mentioning his children in his Oscars speech…..reports Asian Lite News
While picking up the gong for Best Actor at this year's Oscars, the 41-year-old actor failed to mention his two sons Indiana and Atticus – whom he has with his estranged wife Summer Phoenix.
During an appearance on the show "Jimmy Kimmel Live!", the "Manchester By The Sea" star admitted he regrets not including his children in his speech, telling the host Jimmy Kimmel that they are the 'most important thing in (his) life'.
He said: "I immediately realised I hadn't done that. And that was a shame. I said, I won … but I didn't mention you, even though you are the most important thing in my life and I love you more than anything and I would trade a thousand Oscars for you guys."
Though he forgot to thank his boys, the actor did let his sons look after the award to make up for his blunder.
Talking about it, he said: "A few weeks later – this is true – I went into one of their rooms and I saw it actually in the corner with, like, a wet towel over it and clothes and stuff. (So I was) like, 'You know what? I'm going to hang onto it, guys'."
"Jimmy Kimmel Live!" is aired in India on Star World and Star World HD.