Advertisement

At a time when there is talk of introducing prohibition across the country, a top Indian wine-maker says the concept has never worked and never will. Rather, efforts should be made to promote wine and beer to wean the people away from hard liquor….writes Nirmal Anshu Ranjan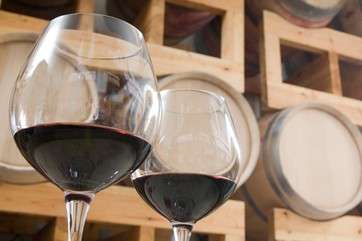 "Some states have imposed prohibition in the past and the move has been a massive failure. When will the governments realise that to enjoy a social drink is not same as gulping down liquor," Rajeev S. Samant, CEO of Sula Vineyards, told.
"If there are five million people in a state, out of which one million are alcoholics, that can't be a reason to tell one and all that you can't have drinks. Imposing a blanket ban is a stupid idea," he asserted, mincing no words.
Reinforcing his contention, he said that imposing prohibition also means the loss of thousands of crores of rupees in taxes, which help in raising infrastructure, providing medical facilities and education to the people and improving water resources, among others.
The only people to benefit from prohibition are the liquor mafias, who get a situation conducive to selling the same liquor at double and triple its price, he said. "Liquor sells before prohibition, it sells after prohibition… It's just that the beneficiaries change — from the exchequer to liquor mafias."
Currently, prohibition is in force only in Gujarat and Bihar but in the case of the former, doesn't apply to visitors from other states. It's total in the case of the latter and even transit passengers found in possession of liquor can be arrested whether or not they halt in the state.
Prime Minister Narendra Modi has, at times, spoken of the need for total prohibition but has not followed up on the idea.
Theoretically, prohibition is in force in Maharashtra as a "permit" is required for buying liquor. Also alcohol can only be served in "Permit Rooms", but this requirement is observed only in breach and not in practice.
Maharashtra was one of the states, as also Tamil Nadu and Rajasthan, among others, that flirted with prohibition but rescinded when they realised that the measure was doing more harm than good.
Prohibition of sorts is in force in Kerala with only five-star hotels permitted to run bars and the government reducing the number of liquor vends by 10 per cent every year. Restaurants are permitted to serve only wine and beer.
Little wonder, then, that Samant spoke in favour of wine and beer — quite apart from the fact that he is the CEO of one of India's largest wineries.
"That way, we would be able to not just get rid of the problem of alcoholism, the excise revenue would also continue to flow in," he said.
Sula Vineyards makes wines from the grapes grown over 200 acres owned by the company near Nashik and those grown over another 1,800 acres by contract farmers in other parts of the country, including Karnataka, where it has also set up a winery.
Samant, a graduate in economics and a post-graduate in engineering management from California's Stanford University, says he takes pride in the fact that they have been able to popularise wine culture in the country by making available local wine, at par with most of foreign brands, at much cheaper rates.
"We grow the raw material in Indian vineyards, process it at our own facilities here and in Karnataka, and all other related processes also take place within the country… That way, we are already pushing Prime Minister Narendra Modi's Make in India mission," the Sula CEO underlined.
While choosing a name for the brand, Samant was adamant he would not go for some tongue-twisting French-sounding name, unlike some other Indian brands, and simply went on to call it Sula — part of his mother's name.
The "healthy beverage" company, as the CEO would like to call it, has captured over 60 per cent of the Indian wine market. Besides, it has also been able to generate huge employment opportunities — in its vineyards, wineries and other ancillary units.
"When we started off in 1998, there was just one household in the entire area adjoining the vineyards with a working hand — as a daily wage labourer at a petrol pump. But today, every household has a job, either in the vineyards or our wineries. This has given a huge boost to the economy of the region," Samant explained.
Before Sula, Nashik was mostly known among pilgrims on account of its temples, "but it goes to our credit that the city figures prominently on the global map today," said Samant.