Advertisement

India Runway Week, a three-day fashion extravaganza here, witnessed a string of designers showing the best of trends on the runway….reports Asian Lite News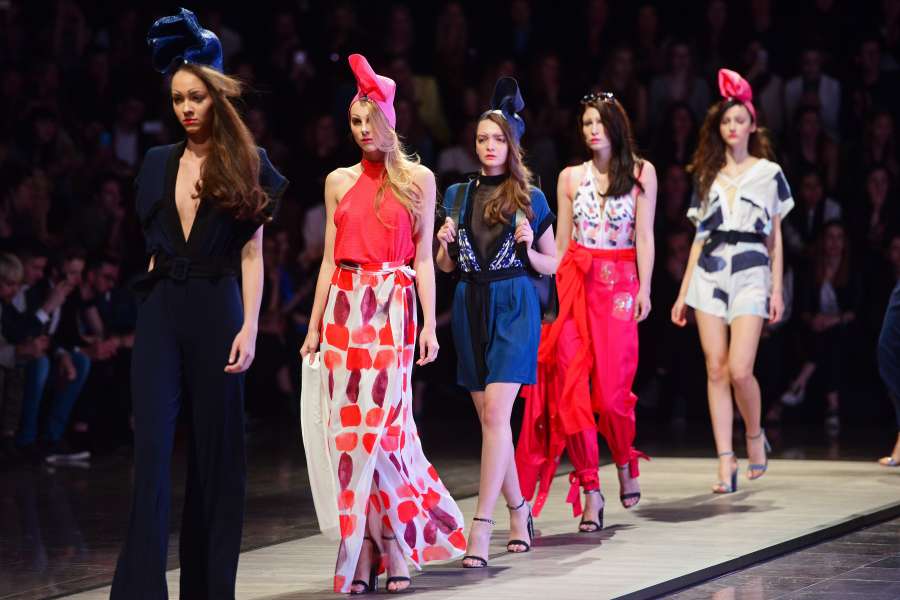 But some of them stood out for highlighting social issues through their works.
The event ended on Sunday after a few upcoming designers showcased their creations at its Summer Edition 2017. The highlights were by designers Varija Bajaj, Ankur J and jewellery designer Akassh K Aggarwal, who brought forth some pertinent issues through their designs.
Bajaj showcased a collection titled 'Vrindavan'. For the designer, her show was a social revolt against "the discrimination", "the inauspiciousness" and "the stigma" attached to a widow demanding her right to look and be beautiful.
On the concluding day, designer Ankur J launched his Amun-Ra (Hidden Light) collection which emphasizes on Egyptian colours and prints with a contemporary mix. With the collection, he raised the message of 'Help Egypt Help a Heritage'.
Kristy De Cunha did the grand finale of the eighth season of the fashion gala with her collection titled "Gol Gol Rani Freddie Mercury". It was a quirky twist on Freddie Mercury.
But what grabbed the headlines on day three was jewellery designer Akassh K Aggarwal's collection that came with a social message of "Changing Phase Of Feminism".
"An increasing number of independent women in India are bending age-old cultural, societal and traditional norms, the collection is inspired and dedicated to such brass necked, bold, fierce and barefaced women," he said.
The opening day began with Mumbai-based designer Ken Ferns's show. The collection was inspired by paper craft and its geometric forms in the real world.
Also, Banka silk, an organization working for the upliftment of weavers of Banka, associated with celebrity designer Poonam Dubey to showcase a 'Loom to Wardrobe' range.
Designer Muskaan Agarwal made her debut at the fashion gala and the collection she presented was Dwaar, while Kolkata based designer Preranaa showcased a theme titled 'Kali, the essence of power'. Kali being the main theme of her collection, reflected the presence of the goddess' omnipotent elements in today's women.
Designer Mithi Kalra launched her 'Moonlight Collection', through which she aimed to highlight peaceful serenity and tranquillity of the universe, and tried to revive the monochrome trend in a novel avatar.