Advertisement

London-based former Miss India Kanwal Toor's luxury jewellery brand roped in Bollywood diva Sunny Leone to propel their new campaign ….reports Asian Lite News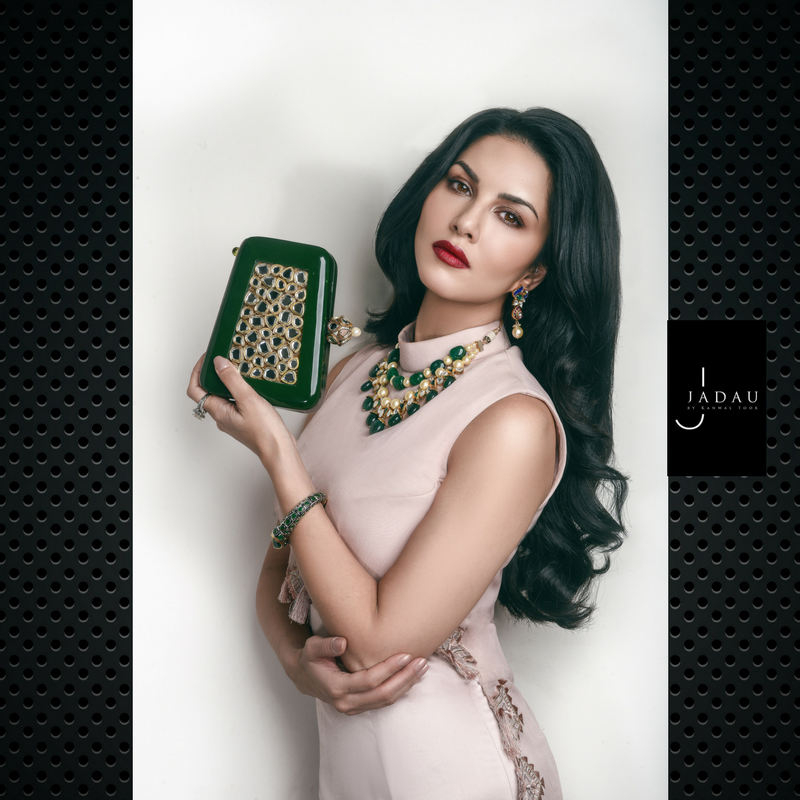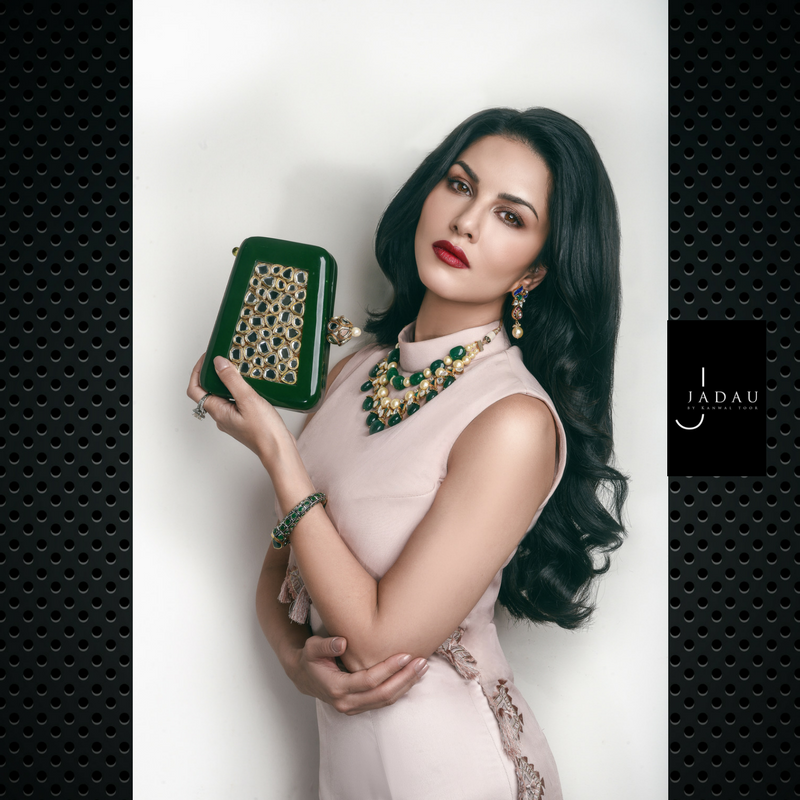 Launched in November 2016 by former Miss India International & actress Kanwal Toor, JADAU by KT provided the jewellery range for famous Bollywood actress and model, Sunny Leone.
The fashion photography shoot took place in London and had an excellent team of professionals making the Bollywood starlet looking in top form.  With an East-meets-West modern Indian concept, JADAU showcased its intricate and bold pieces of precious and semi-precious stones, gems, and beads embedded in gold. The jewellery line is internationally designed to allow the wearer to feel more confident and beautiful in any outfit.
With Leone, a JADAU by KT necklace of distinct, multicolored amethysts highlighted the pale pink of a modern Indian pantsuit whilst Kundan stones and emeralds in a layered JBK haar and earrings framed her in a flowered silver dress. At the other end, darker tones were balanced with lighter and more delicate diamond designs without outshining the wearer or the dress. The JBK clutch bags brought that extra glamour to the edgy looks.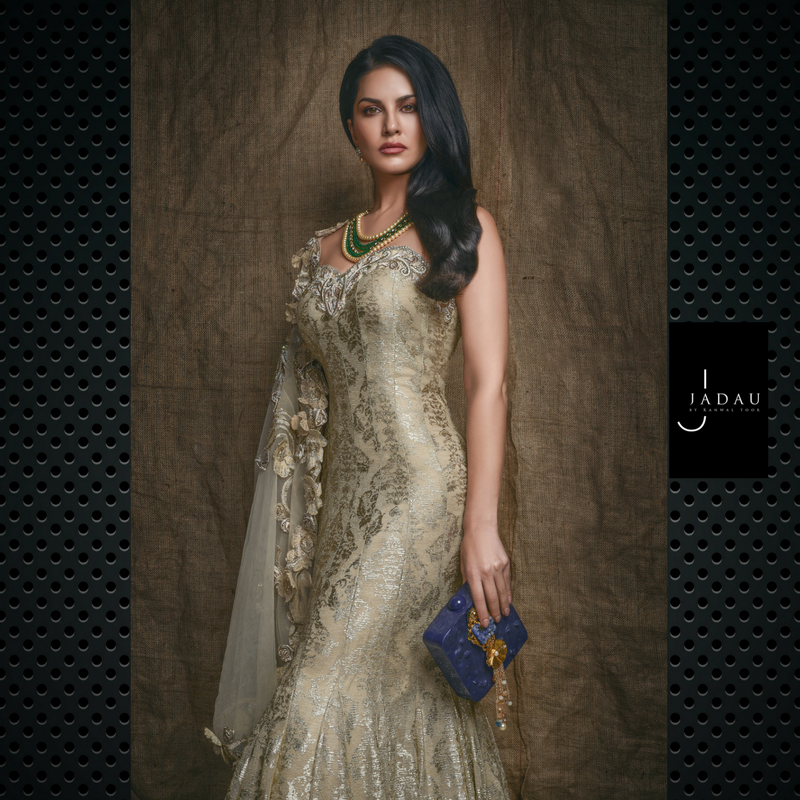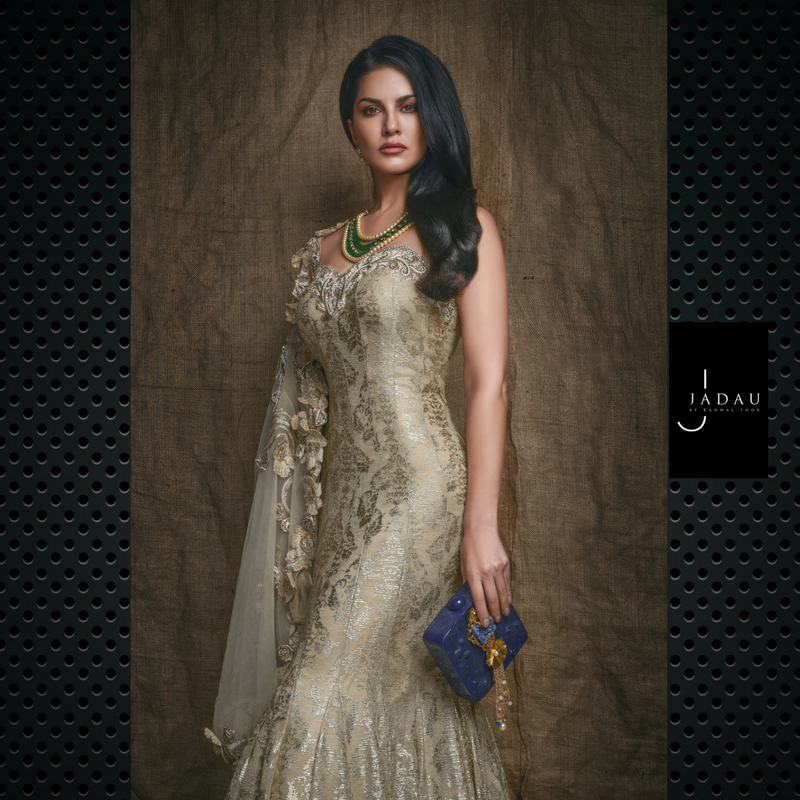 Each piece in the JBK collection has a unique journey and design process. From earrings and chokers to hand bags and kadas, JADAU by Kanwal Toor jewellery is embellished with stones and pearls that accentuate the progressing trend towards a classic but modern fashion and sophistication.
JADAU by KT's statement jewellery line complemented clothing by Mani Kohli and shoes by Lucy Choi. Makeup and hair were done by Shazia Khan and Sarah Mua, with photography directed by Omer Janjua and Anisha Vasani and filming shot by Shakeel Bin Afzal.
Sunny Leone complemented the jewellery designer and was heard saying "the JEWELLERY is gorgeous."
For Jewellery Enquiries contact jadaubykanwaltoor@gmail.com
Website: www.jadau.co.uk
Instagram: jadau.co.uk
Twitter: @JADAUbyKanwal