Advertisement

A Russian government think tank controlled by Vladimir Putin had developed a plan to swing the 2016 election to Trump, suggested a Reuters report citing as always unnamed sources….A special report by Arun Kumar for Asian Lite News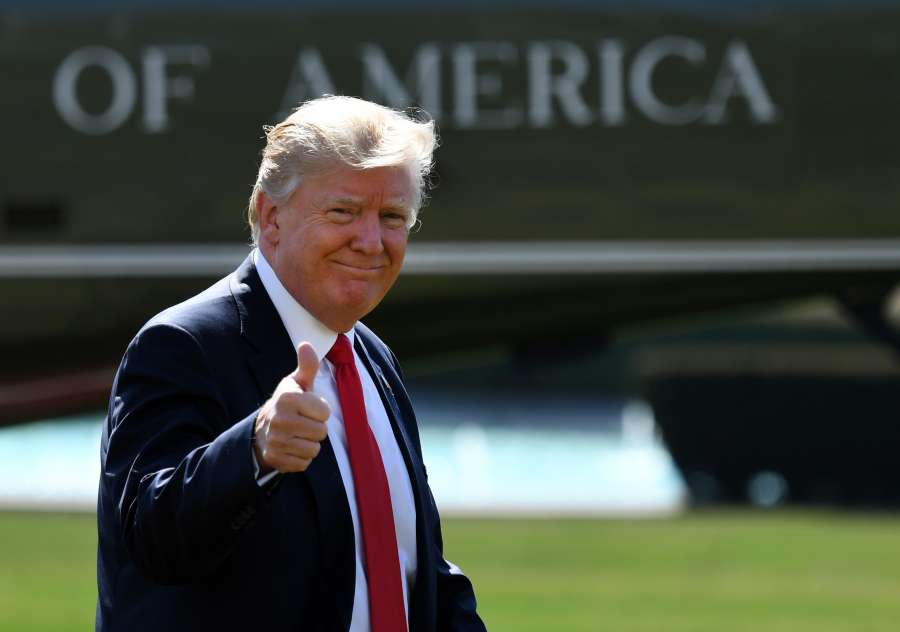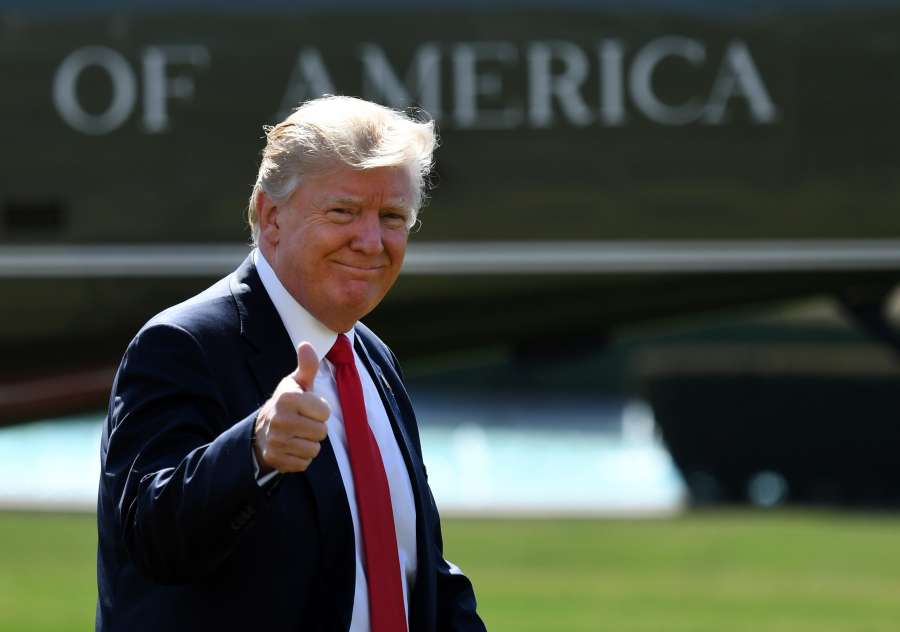 The eggs rolled. The kids squealed in delight. The First Lady read "Party Animals". And the media grudgingly gave passing grade to Donald Trump for pulling off his first White House Easter Egg Roll.
The event "unfolded without incident after scheduling and organisational challenges had threatened to scuttle it", conceded the "failing" New York Times.
It was only half the size of Obamas' bash, but "despite concerns, all seemed to go off without a hitch", dittoed the Washington Post.
Having passed the "eggs-acting" test — ostensibly without any Russian help — the President returned to his favourite pastime: signing executive orders, sabre-rattling and media-bashing.
He sent an "armada" to warn a belligerent North Korea even as the said aircraft carrier was headed in the opposite direction, and accused Iran of "not living up to the spirit" of their nuclear deal, but was in no hurry tear it up as he had vowed.
Trump also issued an order to "Buy American and Hire American" to curb misuse of the coveted H-1B visa programme cornered by Desi techies. But to the relief of the IT industry any reforms would come another day — "as soon as practicable".
"No matter how much I accomplish during the ridiculous standard of the first 100 days, & it has been a lot…, media will kill!" the President tweeted as he entered the last leg of the proverbial sprint.
"The Fake Media (not Real Media) has gotten even worse since the election," he complained in another tweet. "Every story is badly slanted. We have to hold them to the truth!"
Meanwhile, the "dishonest media" of the left liberal ilk continued its favourite sport — baiting Trump and hunting Russian bears.
A Russian government think tank controlled by Vladimir Putin had developed a plan to swing the 2016 election to Trump, suggested a Reuters report citing as always unnamed sources.
Their "strategy" was to create a buzz for the then underdog Trump through state-backed media outlets such as Russia Today and Sputnik news agency — little known in the US — to influence American voters!
The Post citing its own anonymous sources reported that the FBI had obtained a secret court order last summer to spy on Carter Page, a Trump associate.
The investigative agency used an infamous "dossier" — dismissed as "garbage" — prepared by a former British agent for a Trump opponent to win court approval for the tap, reported CNN citing more unidentified sources.
FBI had also uncovered intelligence suggesting Russian operatives tried to use Trump advisers, including Page, to infiltrate the Trump campaign, claimed the channel dubbed "Clinton News Network" by Trump.
And it turns out even the "Calexit" campaign seeking California's secession from the US that gained some momentum after Hillary Clinton's stunning defeat, had a Russia connection.
Suddenly calling off the "Yes California Independence Campaign," its leader Louis Marinelli announced that he intends to "make Russia my new home".
He had moved to Russia because of a dispute with the US government over his wife's immigration status amid an "anti-Russian hysteria", Marinelli wrote in a farewell note.
The Times, often the butt of Trump's twitter tirade, also needled the Donald with two pictures comparing the crowd at a White House event honouring SuperBowl Champion New England Patriots with the one under Obama's watch.
Trump hit back with a swift counter-punch tweeting: "Failing @nytimes, which has been calling me wrong for two years, just got caught in a big lie concerning New England Patriots visit to W.H."
Meanwhile, on Capitol Hill, a local pot group wearing red and green hats celebrated Happy 4/20 or April 20th, the high holy day of marijuana smokers, by giving out 1,000 free joints to lawmakers, their staffers and journalists.
Pot is legal in eight states and the American capital. But one can't smoke it in public in Washington. The show of "mass civil disobedience" in the capital was to demand access to pot across all 50 states.
A teetotaller commander-in-chief and his chief law officer Attorney General Jeff Sessions, who once said "good people don't smoke marijuana", however, are ready to snuff out their "pipedream".
But with all the shenanigans going on the American capital, who needs pot!