Advertisement

Outgoing US President Barack Obama in an interview to CBS on "60 Minutes" programme said that he doesn't think Donald Trump's "improvisational" campaign style will work well at the White House level, and warned Americans to not "underestimate the guy"….reports Asian Lite News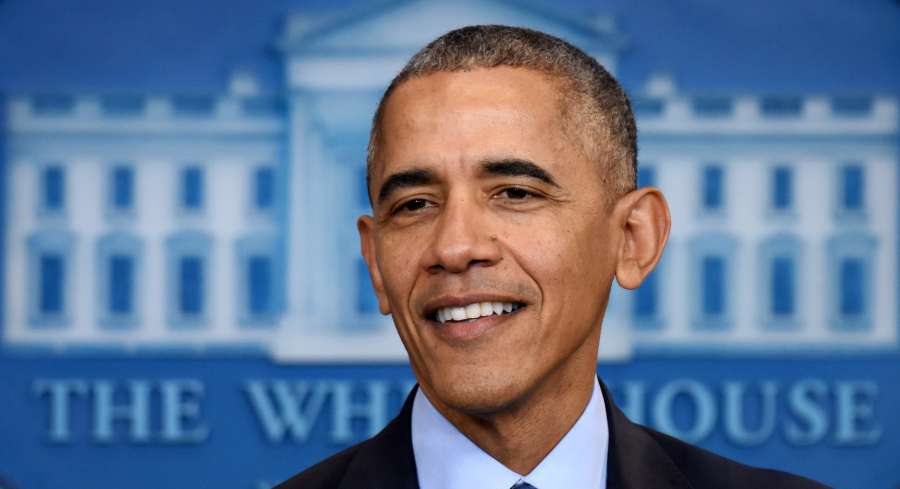 Obama, in his final interview as the US President, said on Sunday that he told Trump, and would advise Republicans in Congress and voters, "just to make sure that as we go forward, certain norms, certain institutional traditions don't get eroded, because there's a reason they're in place."
"It had been an 'unusual' transition," said Obama, adding, "I suspect the President-elect would agree with that". Obama said that Trump is in the process of building up an organisation that will support his presidency.
"We'll have to see how that works," Obama told "60 Minutes" Steve Kroft. "It will be a test, I think, for him and the people he's designated to be able to execute on his vision."
"We are moving into an era where a lot of people get their information through tweets and soundbites… There's a power in that. There's also a danger — what generates a headline or stirs up a controversy and gets attention isn't the same as the process required to actually solve the problem," Obama said.
The outgoing President said "thick skin" and "stamina" are important qualities to have when serving as the Commander-in-Chief, adding that he believes he is the same person today as he was at the beginning of his tenure.
Obama said "thick skin helps" in getting the complex presidential job done. He also recommended that a US President has to be physically strong enough and must not get distracted by critics in the government and the media.
"I think your ability to — not just mentally and emotionally but physically be able to say, 'We got this. We're going to be okay'," is important, said Obama.
Obama also said that he is proud that his basic character and outlook did not change during his tenure. "…People who are closest to me will tell you that — the guy who came here is the same guy who's leaving," he said of himself.
Obama also said he had been "disturbed" about intelligence reports over Russia hacking the US election.
"I have been concerned about the degree to which, in some circles, you've seen people suggest that Vladimir Putin has more credibility than the US government," Obama said.
"I think that's something new, and I think it's a measure of how the partisan divide has gotten so severe that people forget that we're on the same team," he said.
Reflecting on his own presidency, Obama said while he was effective "in shaping public opinion" around his two successful presidential bids, he "lost the PR battle" in building support around some of his administration's policy initiatives.
"There were big stretches, while governing, where even though we were doing the right thing, we weren't able to mobilize public opinion firmly enough behind us to weaken the resolve of the Republicans to stop opposing us or to cooperate with us," Obama said.