Advertisement

The European Union indicated that it would be willing to accommodate more Indian IT professionals amid concerns over the Trump administration tightening H1B visa norms….reports Asian Lite News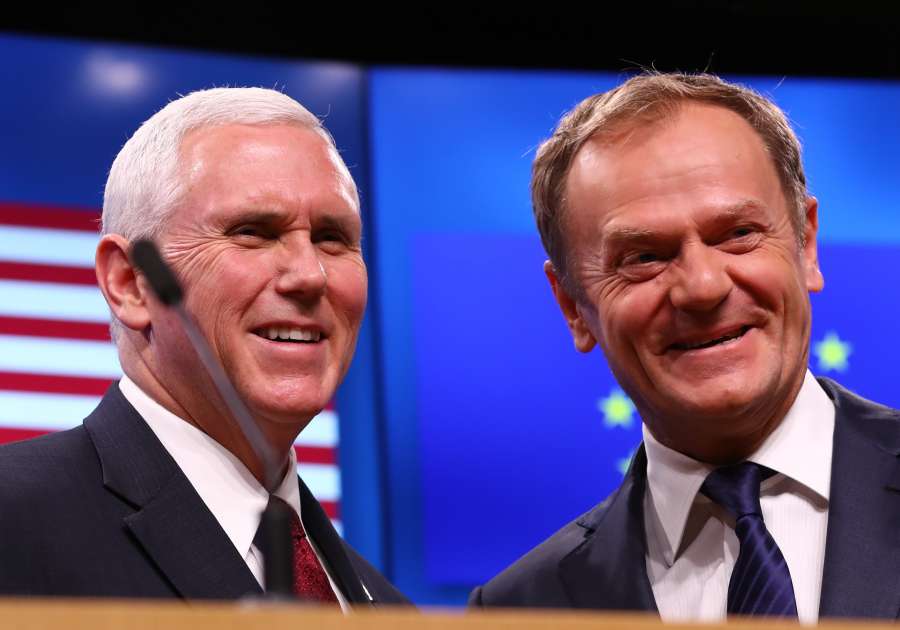 To a question on whether the EU would be "prepared to welcome" Indian IT professionals in the wake of US President Donald Trump pushing for tightening H1B visa rules, an EU official said that Europe is "open" to allowing more Indian professionals who are in high demand.
David McAllister, head of a delegation of European Parliament's Committee on Foreign Affairs, said they have read about the tweets of President Trump and also his speeches and interviews on the subject. "We believe in a globalised world. Protectionism of any kind is not beneficial in the long run," McAllister said.
"Europe is open for people with high demand. Indian people are highly skilled. Our IT sector would not have been successful if we did not have skilled professionals from India," he added.
He also hoped the stalled dialogue on the EU-India trade and investment pact – Broad-based Trade and Investment Agreement (BTIA) – would resume and both sides were hopeful of a summit.
The BTIA talks, launched in 2007, have failed to move forward since May 2013 though 16 rounds of talks have been held so far.
During the EU-India Summit in Brussels, both sides failed to make any announcement on resumption of the negotiations as bottlenecks remain.
Talking about the significance of the Common Agenda on Migration and Mobility (CAMM) between the EU and India, Tomasz Kozlowski, Ambassador of the European Union to India pointed out that, "The EU has long recognized the potential of promoting people-to-people connectivity. AsiaConnect is an excellent example of regional integration, with the R&E communities of 21 Asia-Pacific countries inter-connected by powerful high-capacity, high quality Internet links. This project will be a vehicle for promoting a peaceful, secure, open and cooperative ICT environment between Asia and Europe, and in turn benefit society as a whole."
"There are unlimited fields of world-class research which can profit from the powerful links we have created together. Sharing data and working together on astronomy, meteorology, climate change monitoring, or early warning in case of natural disasters are just a few examples," he added.