Advertisement

The world's biggest economies have dropped a long-standing public endorsement of free trade at their first meeting with the US President Donald Trump's administration….reports Asian Lite News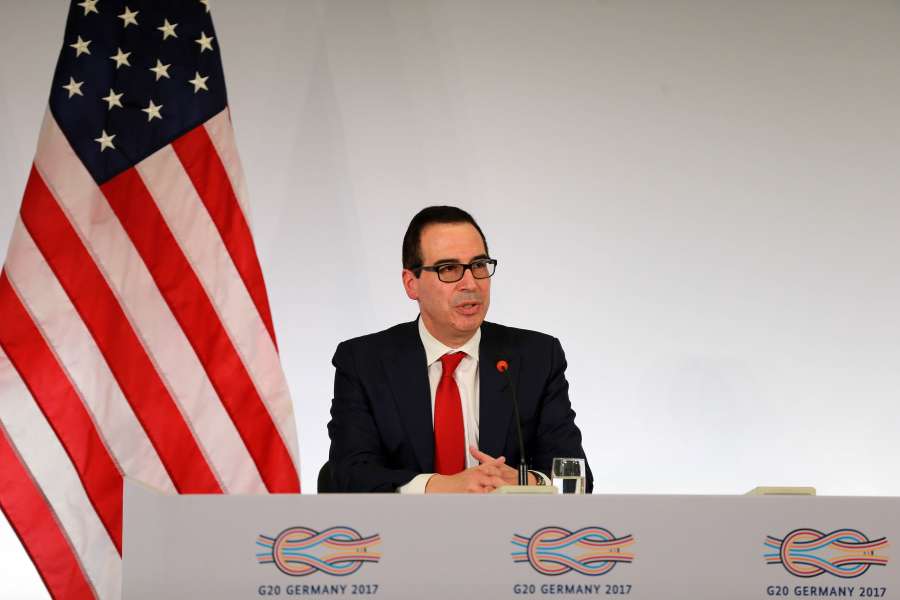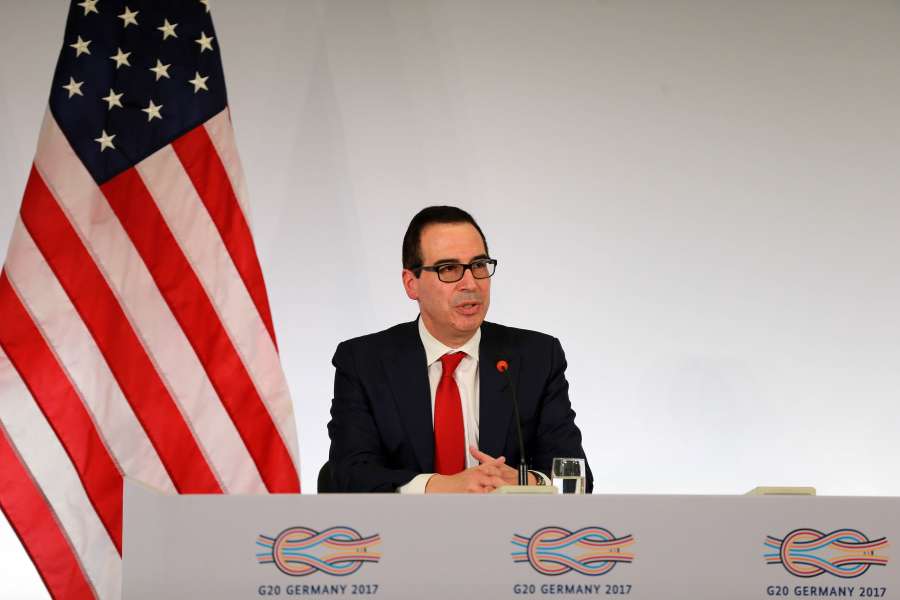 Finance Ministers and central bank Governors from the G-20 group of leading economies, including the US, China, Mexico, Germany and India, held two days of tough talking in the German town of Baden-Baden.
The formal statement issued after the meeting on Saturday contained only a bland reference to "working to strengthen the contribution of trade to our economies", CNN reported.
Conspicuous by its absence was the phrase "we will resist all forms of protectionism" that was contained in the communique from the last meeting of the group in China in July 2016.
It also did not contain a pledge to finance efforts to combat climate change, Efe news said.
US Treasury Secretary Steven Mnuchin, however, downplayed the content of the statement.
"This is my first G20, so what was in the past communique is not necessarily relevant from my standpoint," Mnuchin said.
In a press conference afterward, he described the meeting as extremely productive and stressed that Trump's administration believed in free trade.
However, he added that it was good for the US as long as it was balanced.
He said the US, which since Trump took office has withdrawn from the Trans-Pacific Partnership (TPP) and called for the North American Free Trade Agreement (Nafta) to be renegotiated, was looking to enter into trade deals that are a "win-win" situation for the parties involved.
The Finance Minister of host Germany, Wolfgang Schauble, said for his part that the negotiations were very difficult but that a door had been left open for future talks.
He added that the final communique contained language that was not very concrete but which reflected the economies' shared commitment to fair trade, as demanded by the US, and rejection of currency manipulation.
Trump has accused two G20 members, China and Japan, of currency manipulation, while one of his top trade advisers has leveled the same complaint against Germany.
Given the opposition from the US and Saudi Arabia, the G20's communique also differed from its 2016 statement in that no reference was made to the members' readiness to finance the battle against climate change.