Advertisement

A Punjabi may be out of Punjab, but Punjab is never out of her….A special report by Arul Louis

 for Asian Lite News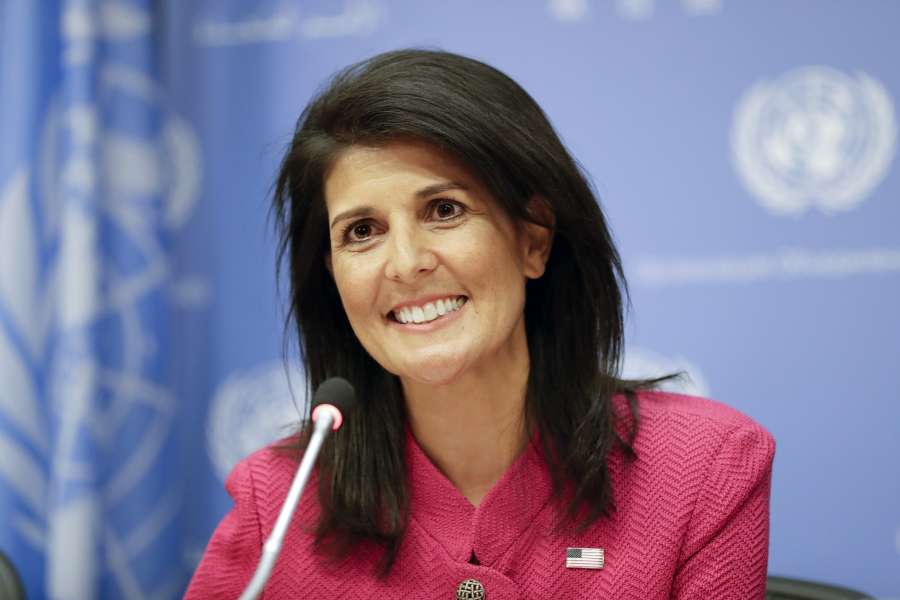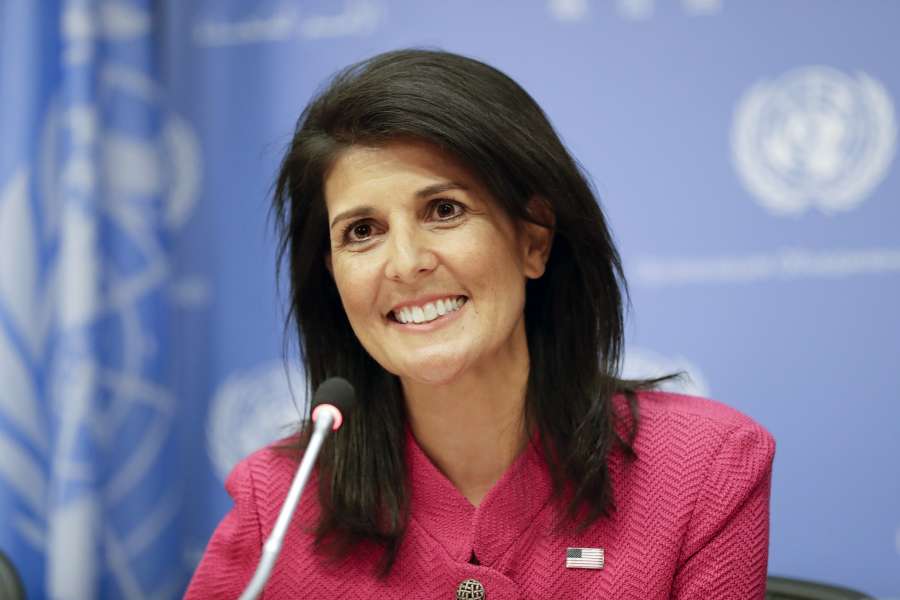 Nikki Haley, the outspoken US ambassador to the UN, says if she comes out sounding strong, it's because that's how she was raised by her parents, who are Sikhs from Punjab.
She does her "job to the best of my abilities and if that comes out blunt, comes out strong, I am one of two brothers and a sister and my parents raised us all to be strong," she said at a news conference on Monday.
Her father Ajit Singh Randhwa, is from Amritsar district. He is an agriculture science professor. Her mother is Raj Kaur Randhwa.
One of her brothers, Mitti Randhwa, was an Army officer who saw action in Operation Desert Storm, 1990-91, leading a company tasked with finding chemical weapons.
Just over two months into her office as the first Indian American to be appointed to a cabinet-level position, she has made waves by calling a spade a spade, if not a shovel, in an arena where a diplomat may delicately call it a spoon.
She has called the UN Human Rights Council "corrupt", the UN of being a partner of a "corrupt" government, and Syrian President Bashar al-Assad a "war criminal", and declared she was free to "beat up on Russia".
And she perceives her job as shaking up the UN and pulling it by its purse strings, kicking and screaming, to carry out reforms.
A TV reporter addressed her as "Madam President" because she presides over the Security Council this month, and quipped that's what she may be called in eight years — a hint that she may become the nation's President.
Haley said that in every job she has held "people assumed I was looking for something bigger".
But, she said, "In reality I am the daughter of Indian parents who said to me whatever you do be great at it and make sure people remember you for it. That's all I have ever shown, try to be."
Haley has emerged as the face of American diplomacy with her outspokenness and availability to the public and the media – she was on three Sunday morning TV talk shows speaking out on US foreign policy, in addition to a speech at the Council on Foreign relations.
Unlike most of President Donald Trump's cabinet and top officials she has a warm relationship with the otherwise belligerent media.
In contrast, Secretary of State Rex Tillerson has kept away from the media and minimised public appearances. Even his spokesperson, Mark Toner, is a holdover from President Barack Obama's administration.
This makes Haley the only accessible authentic voice of Trump foreign policy, raising her public profile.
That in turn has led to media speculation in recent days that she is likely to succeed Tillerson.
Answering a question if she was offered the job of Secretary of State, Haley said that Trump did not make the offer when she met him at the Trump Tower barely two weeks after the election in November.
But she said, "The original call that I got to go to Trump Tower was to discuss Secretary of State."
She added, "When we went in that was the position we were discussing."