Advertisement

US ambassador to UN Nikki Haley has said the US will not compromise on its support for the European Union and NATO in its quest to improve relations with Russia….reports Asian Lite News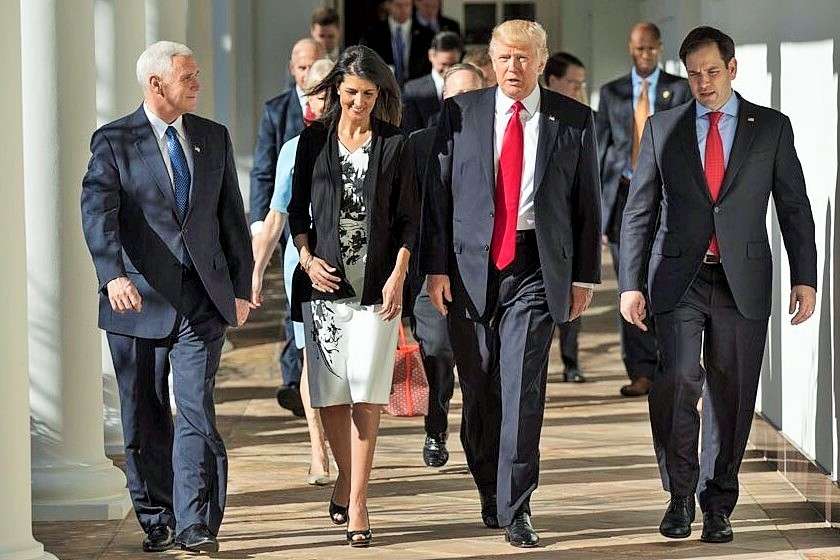 "The US thinks it's possible to have a better relationship with Russia. After all, we confront many of the same threats," Haley said on Tuesday at a meeting of the UN Security Council.
She singled out Russia over its attempts to "destabilise" Ukraine, adding: "Greater cooperation with Russia cannot come at the expense of the security of our European friends and allies."
According to Channel News Asia, the remarks came as European leaders are seeking reassurance after President Donald Trump applauded Britain's decision to leave the EU, criticised NATO members over burden-sharing and praised Russian President Vladimir Putin.
White House Chief Strategist Stephen K. Bannon is an ardent supporter of nationalist movements throughout the continent which promote a breakdown of the EU.
Over the weekend in Brussels, Vice President Mike Pence said the US was committed to both the EU and NATO.
Enlarging NATO has been a major bone of contention with Russia, which sees any expansion of the military alliance in eastern Europe as a policy of containment directed against Moscow.