Advertisement

French President Francois Hollande asked his US counterpart Donald Trump not to disparage Paris, following the latter's remarks about the French capital's loss of appeal due to terrorist attacks….reports Asian Lite News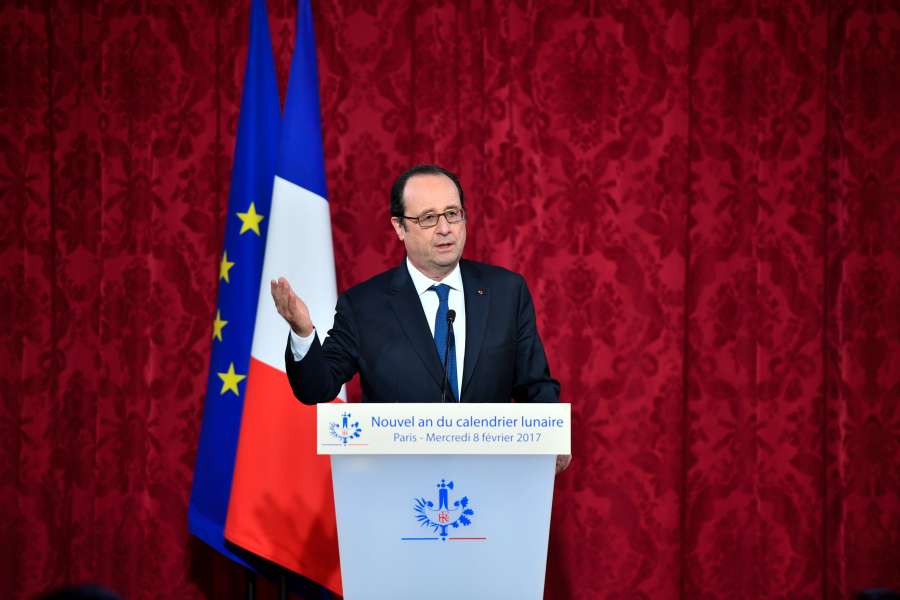 Hollande was referencing comments Trump made during a speech delivered at the Conservative Political Action Conference in National Harbour, Maryland, Efe news reported.
"It is never good to show the slightest mistrust towards a friendly country," Hollande said.
"That is not what I do toward a friendly country and I ask the American President not to do it to France," he added.
Trump had claimed that a friend told him that "Paris is no longer Paris", seemingly because of the recent terror attacks that took place in the city.
When asked about Trump's criticism, Hollande countered that he could also question the US' safety when it comes to gun control and mass shootings.
"I don't want to make a comparison, but there are no weapons circulating here, there are no people who take weapons to shoot into the crowd," Hollande said.
He added that Trump had told him in a telephone conversation that he "loved" France.
"So I imagine that that is what he thinks. If it is what he thinks, I expect he will express that," Hollande added.