Advertisement

Turkish President Recep Tayyip Erdogan has said his plans to assume sweeping new powers do not make him a dictator….reports Asian Lite News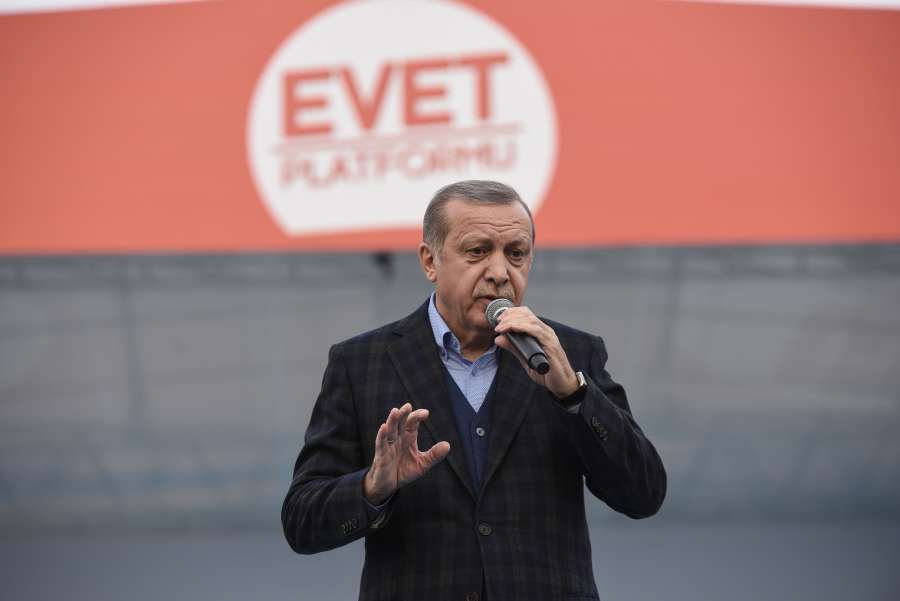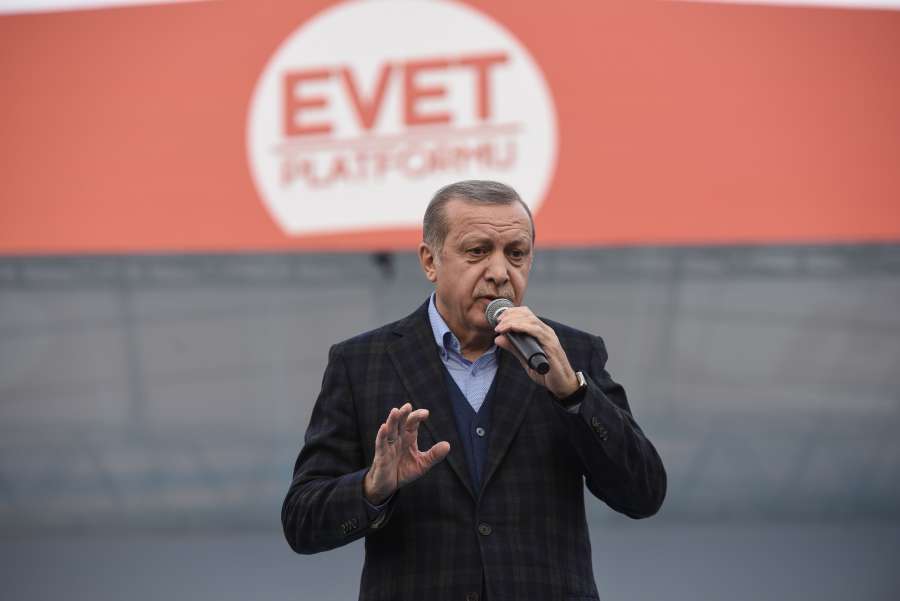 Erdogan, in an interview to CNN on Tuesday, said a constitutional reform package — backed by a narrow majority of Turkey's voters in a referendum earlier this week — was not about him.
Turkish voters on Sunday passed an 18-article constitutional reform package that will transform the country's parliamentary system into a powerful executive presidency.
The plan, put forward by the ruling Justice and Development Party (AKP), gives Erdogan sweeping and largely unchecked powers, including appointing members of the top judicial body, top public officials, ministers and assign one or several Vice Presidents.
Under the revised constitution, Erdogan will also be able to abolish the post of Prime Minister and will have authority to annul Parliament and declare an election.
"I am a mortal really, I could die at any time," Erdogan said during the interview.
He rejected accusations that he supported the new powers out of a desire to empower himself rather than improve Turkey's political system.
"The system represents a change, a transformation in the democratic history of Turkey," he said.
Erdogan denied claims that the new reforms were a step towards dictatorship.
"Where dictatorships exist, you don't have to have a presidential system," he said.
"Here we have a ballot box… the democracy gets its power from the people. It's what we call national will."
The margin of victory for the "Yes" vote was razor-thin. Despite a state of emergency and a widespread crackdown on dissent, Erdogan succeeded in persuading only 51.4 per cent of voters to back the constitutional reforms, reported CNN.
Despite the narrow margin, Erdogan said "a win was a win".
On Monday, international election monitors delivered a scathing verdict on the conduct of the referendum.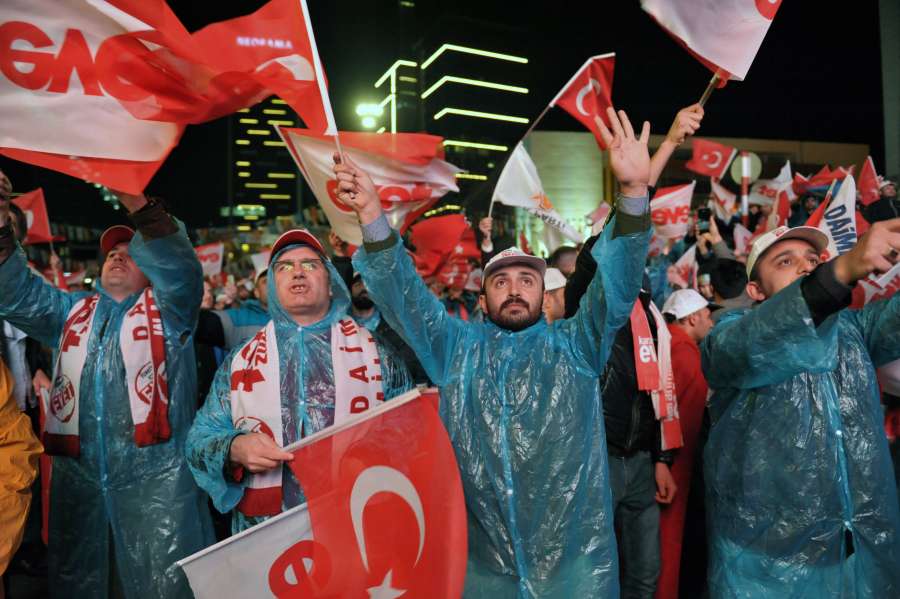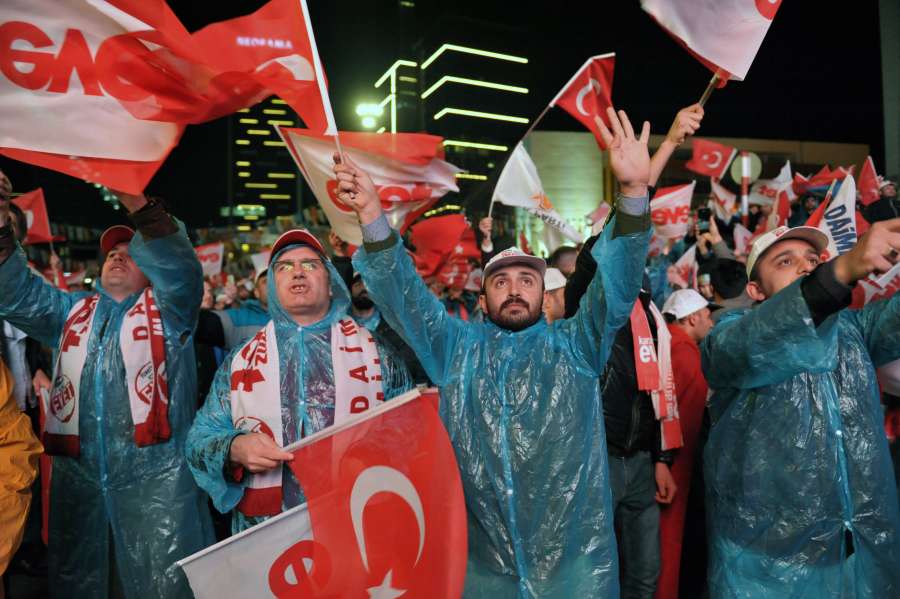 Representatives from a coalition of international bodies said the vote took place on an "unlevel playing field", with the "yes" campaign dominating media coverage.
Addressing Turkey's long-stalled bid to join the European Union (EU), Erdogan accused member states of the regional grouping of failing to keep their side of the bargain. The EU had "made us wait at its door for 54 years", Erdogan said.
"If they do keep their promises, we can sit down. We can see which steps are to be taken," he said.
Unlike European leaders who expressed reservations about the referendum, US President Donald Trump telephoned Erdogan to congratulate him.
The call was well received by Erdogan, who suggested taking things further.
"It would be better to have (a) face-to-face meeting and take our relationship forward," he said.