Advertisement

India and US decided to enhance the cooperation in defence sector by the sale of 22 American-made Guardian surveillance drones for India and the two countries resolved to expand their maritime security cooperation and announced their intention to build on the implementation of their "White Shipping" data sharing arrangement, which enhances collaboration on maritime domain awareness….reports Asian Lite News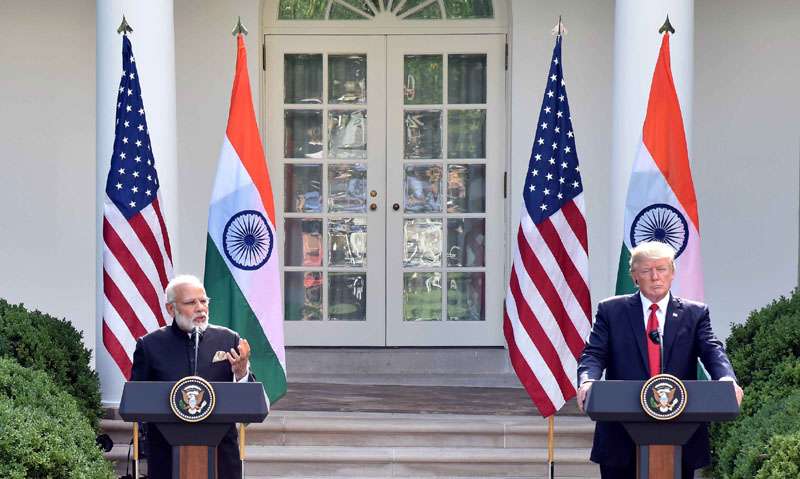 The US has cleared sale of predator Guardian drones to India with the two countries pledging to deepen their defence and security cooperation.
The joint statement issued after talks between US President Donald Trump and Prime Minister Narendra Modi said that the two countries look forward to working together on advanced defence equipment and technology "at a level commensurate with that of the closest allies and partners of the United States."
"Reflecting the partnership, the United States has offered for India's consideration the sale of Sea Guardian Unmanned Aerial Systems, which would enhance India's capabilities and promote shared security interests," it said.
The two countries resolved to expand their maritime security cooperation and announced their intention to build on the implementation of their "White Shipping" data sharing arrangement, which enhances collaboration on maritime domain awareness.
Trump welcomed Modi's strong support for United States to join as an Observer in the Indian Ocean Naval Symposium.
The two leaders noted the importance of the upcoming Malabar naval exercise and expressed their determination to expand their engagements on shared maritime objectives and to explore new exercises.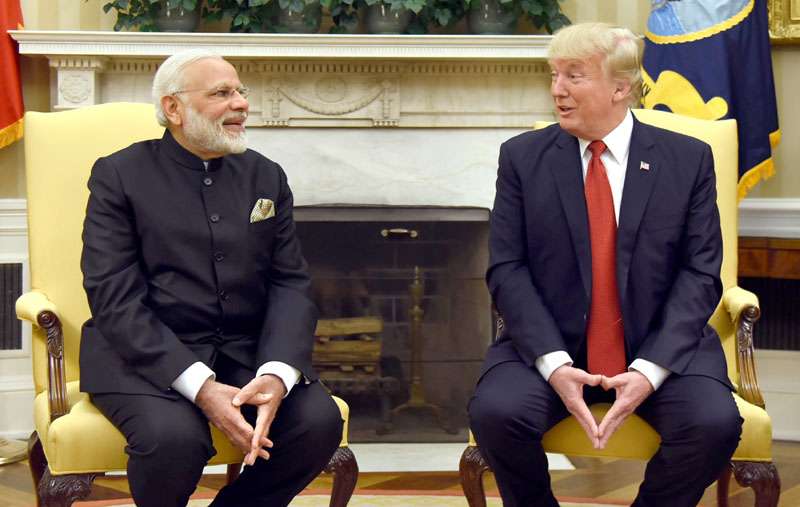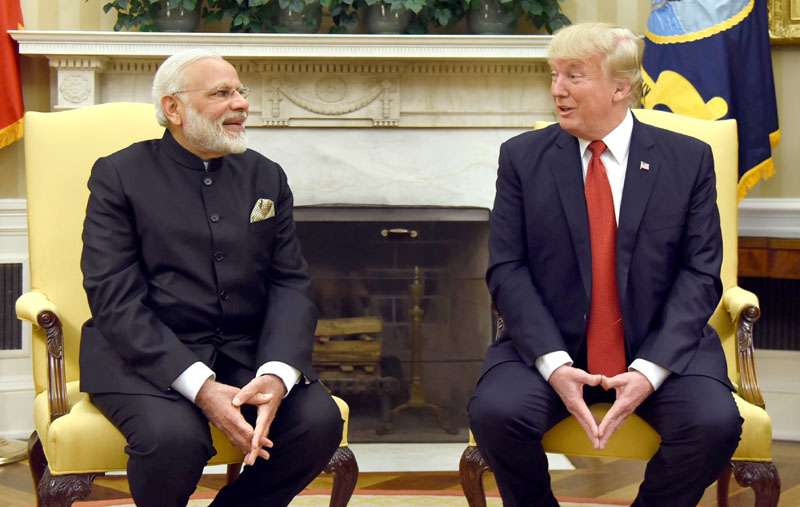 The US expressed strong support for India's early membership in the Nuclear Suppliers Group, the Wassenaar Arrangement, and the Australia Group.
It also reaffirmed the support of the United States for India's permanent membership on a reformed UN Security Council
Earlier, in his remarks to the media, Modi said defence cooperation between India and US was very significant in the light of security challenges. "
"Peace, prosperity and stability in the Indo-Pacific region are the main aims of our strategic cooperation. The increase of possibilities in the region and securing our strategic interests from emerging challenges will guide the parameters of our cooperation. We will continue to work with the US in this," he said.
He said the two countries have also decided to expand their maritime security cooperation.
"The bilateral defence, technology, trade and manufacturing partnership will be mutually beneficial," Modi said, adding that they had also discussed their strategic interests concerning international issues.
Trump said the security partnership between the two countries was incredibly important.
"Our militaries are working every day to enhance cooperation between our military forces. And next month, they will join together with the Japanese navy to take place in the largest maritime exercise ever conducted in the vast Indian Ocean."
Reports had said earlier that the US has cleared the sale of 22 American-made Guardian surveillance drones for India ahead of Modi's visit. The deal is estimated to be worth $2-3 billion. The drones can be used for wide-area, long- endurance maritime intelligence, surveillance and reconnaissance missions.